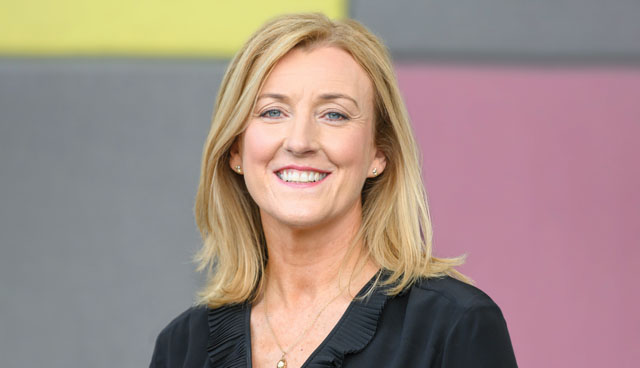 As Abtran celebrates 25 years in business, Group Chief Executive Officer Aisling Deasy sits down with eolas Magazine to discuss its customer-centric culture, the recent merger with Morgan McKinley, and projections for market trends in 2022.
Marking a significant milestone on its journey from humble origins as a family business with a team of six people based in Cork, this year, Abtran is celebrating 25 years in business. "We are delighted and very proud to be the leading homegrown provider of business process management services, with a team of 2,000 people operating right across Ireland," Deasy remarks.
Over the last two decades, Abtran has interacted with millions of customers across a diverse portfolio of services and sectors, including utilities, transport, financial services, and government, on behalf of some of the most trusted Irish brands.
For instance, one of Abtran's earliest contracts was to support Ireland's currency transition from the punt to the euro. With a high volume of customer contact, the campaign was a watershed moment.
"Amid such pervasive change, Abtran established a connection with almost every household and business in Ireland," Deasy recalls, adding: "This connection with the Irish customer has evolved and deepened in the intervening years. As an Irish business, we are proud of our home-grown roots."
Personal journey
Having joined Abtran in 2013, Deasy has had the opportunity to work across every aspect of the business, from operations to transformational change and technology. Reflecting upon her appointment as CEO in November 2020, which she regards as a significant personal achievement, she emphasises the people-centred aspect of Abtran's services, business, and agenda.
"Having come through the digital customer era, where themes like digitalisation, digital first, machine learning, automation, and AI have dominated the conversation in our business and in our sector, it really was a great opportunity for me as the newly appointed CEO to realign with our people and focus on the value of people in what we do and how we do it for customers and clients.
"The Covid crisis truly brought the role of our people front and centre, complemented by the importance of the human connection in customer service interactions. This allowed us to unite around a common agenda."
Human connection
Having begun its journey as a people-centred business in terms of its service delivery, Deasy maintains that Abtran retains that ethos in the present day, especially in encouraging ideas, innovation, and creation.
"Our brand has always rested on our ability to deliver great service for customers and our people are our greatest asset in ensuring that we do just that," the CEO explains, adding: "Our people are fundamental to the connection between the customer and the brand, enabling us to understand customers' needs and expectations. We know what matters most for any brand is trust and confidence, as well as earning continued loyalty over time."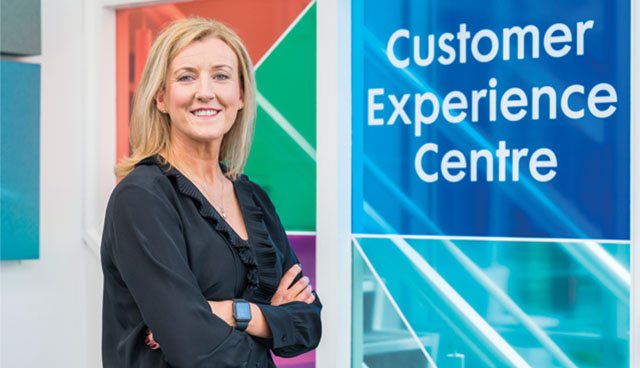 "Our people were beyond flexible, cooperative, and loyal during Covid."
Most, if not all, of the services Abtran now provides are framed by a digital first model, reflecting the significant change journey it has undertaken. However, Deasy underlines the continued centrality of service agents and service experience experts to positive customer experiences, sentiments, and outcomes.
"The pace of digital adoption, particularly during the course of the pandemic, catalysed digital adoption at an unpredictable pace. For many of us, the experience emphasised the importance of the human connection, repositioning it at the centre of how we deliver services to customers," she asserts.
Evolution of services
Previously, Abtran's brand was most synonymous with its contact centre services. Over the years, however, it has evolved to offer an equal balance of customer and business process management (BPM) and outsourcing (BPO) services, particularly in the identity and entitlement sphere. This includes driver licencing and learner permit application processing, various grant application processing, as well as insurance claims processing, validation, and entitlement.
"We are handling millions of complex customer interactions, including a large volume of secure card payments," Deasy outlines. "This profile of services has necessitated the development of a deep specialisation in complex and highly regulated sectors. We have invested heavily in industry accreditations to ensure that we continue to operate at the highest standards of quality, compliance, and data privacy."
People
Crucially, the skillset of the Abtran team has evolved in tandem with its service offering. While traditionally, the business handled large volumes of transactional queries, the profile of customer interaction has reduced as transactions have been automated or deflected to self-service channels that customers utilise themselves.
The importance of having a very experienced, highly skilled, and well-trained customer service team has assumed unprecedented relevance. "To achieve this, we have invested heavily in the continued development and training of our people," Deasy explains, observing: "We have cultivated teams with deep service experience and subject matter expertise, while simultaneously developing our technology and learning and development capabilities.
"People are at the heart of our ability to deliver a great service for our customers. Likewise, culture is exceptionally important to a customer service business. As such, it is through our people that we foster a culture of care for the customer.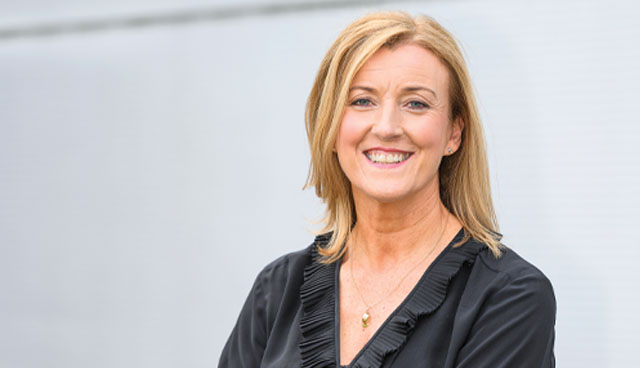 "People are at the heart of our ability to deliver a great service for our customers."
"This requires listening to and understanding customer needs, striving to get it right first time on their behalf, embracing innovation and change, and constantly seeking to improve services. All of this is delivered through our people."
Since taking up the position of CEO, Deasy has placed a priority focus on this agenda. For instance, in late 2021, Abtran launched a company-wide initiative under the Abtran Academy umbrella, reorientating its focus on the continued learning and development programme, opening up career opportunities and progression for its people.
"Fundamentally, given the difference in skills, competencies, and capabilities that we now need to deliver great service, it is incumbent on us that we cultivate an environment that provides career options and progression for our people," she says.
Morgan McKinley merger
Emerging from the substantial uncertainty unleashed by the Covid-19 pandemic, businesses face unprecedented competition for talent at every level in the market. Consequently, the attraction, retention, and development of talent is critical to the scale and complexity of service solutions that Abtran provides. In this context, the December 2021 merger between Abtran and Morgan McKinley was a significant and timely milestone.
"As a business outsource provider, the people element of any one of our managed service solutions is always a core and critical element. We have had a very long-standing relationship with Morgan McKinley and have always collaborated with it as a sourcing partner provider," the Abtran CEO emphasises.
"With synergy in our origins as two Cork-based, leading Irish-owned companies, as well as possessing shared values with people at the centre, we regard this as a unique opportunity to come together with Morgan McKinley as a global professional services recruitment consultancy. Our combined capabilities will bring an alternative solution to our existing clients and the wider market in enabling access to talent."
While retaining its traditional core recruitment services, there is now an opportunity to expand into a variety of managed service solution types – from the Recruitment Process Outsourcing (RPO) model to the Managed Service Provider (MSP) model – before consolidating what Abtran specialises in; insourced solution or service options in the first instance, alongside fully outsourced, outcome-based service contracts.
"It is certainly something that we believe is a new proposition that we can bring to market," Deasy asserts, adding: "Alongside Abtran's deep roots in the Irish market, there is much potential in Morgan McKinley's global reach, including industry expertise from right across the world."
Market trend projections
Considering key market trends for 2022 and beyond, the Abtran CEO identifies three dominant themes: the future of work; climate action; and competition for talent.
Future of work
The impact of the pandemic has been pervasive, catalysing a re-evaluation of long-held views on the workplace, especially in the customer service sector. For many, the most optimistic legacy of the pandemic will be the continued option to work from home and the associated benefits across quality-of-life metrics.
"This assessment aligns with what we at Abtran have experienced and what our people are saying to us. Certainly, my understanding of market research indicates that this is reflected in labour market sentiment," Deasy asserts.
"This is very much a priority for Abtran. Our people were beyond flexible, cooperative, and loyal during Covid. That is what enabled us to protect some of Ireland's most critical services during that time of uncertainty. Now we want to play our part in ensuring that we can reciprocate that flexibility and retain the best of the new ways of working for our people."
"Our partnerships with clients in delivering growth ambitions and strategic transformational change ambitions hinge on access to talent."
While Abtran implemented contractual working from home as an option in late 2021, the CEO acknowledges that there is more work to do, emphasising the need to ensure that people remain connected and engaged.
"Certainly, as we move beyond the public health restrictions there is huge value in providing the option to bring people together and connect, rather than mandating it, while retaining flexibility in the work place."
Climate action
As a leading business process services provider operating in the energy and transport sectors, Deasy identifies an integral role for Abtran in achieving the structural and behavioural changes required to deliver on Ireland's national net zero emissions target by 2050.
"Our new relationship with Morgan McKinley is conducive to this climate action objective, providing us with a unique opportunity to access a global talent pool and international expertise, while sharing cross-sectoral experience.
"We must assume and own our responsibility of our expectations and obligations as a business, certainly in what we do and how we do it on behalf of our clients in the transport and energy sectors," she insists.
Competition
Competition for talent, something that has always been core to how Abtran delivers each of its outsourced managed service contracts. "Our partnerships with clients in delivering growth ambitions and strategic transformational change ambitions hinge on access to talent.
"This access to talent underpinned what was a strategic and decisive move for our business and for Morgan McKinley, setting us up for a very exciting future as we look ahead to another successful 25 years."
The next 25 years
For two years, the disruption of the Covid crisis has changed every aspect of life, both professionally and personally, triggering a diverse response from citizens. While 'the Great Resignation' is predominantly a US phenomenon, it is a trend that Deasy is mindful of both within the Irish market, and in the context of the global competition for talent.
Acknowledging that the move to remote working offers many opportunities for people to rebalance their quality of life, the CEO emphasises the importance of developing models for connecting and engaging distributed teams, re-establishing the team culture, and ultimately turning the tide of the resignation mindset.
"The priority, from my perspective, will be the power of connecting and driving a team culture, and aligning people around a common purpose," she projects.
Summarising Abtran's achievements over the last quarter of a century, Deasy expresses pride in a success that has been built upon customer-centrism. "While it is somewhat clichéd, customer-centrism has been a core value of the Abtran business since the outset and remains so to this day.
"However, we remain open to the possibility that there are better ways of working. We will continue to challenge ourselves, adapt and evolve, listening to the customer, listening to the agent, and embracing their perspective. We are very excited about the next 25 years and retain an enduring passion for great service which we achieve through great people," she concludes.