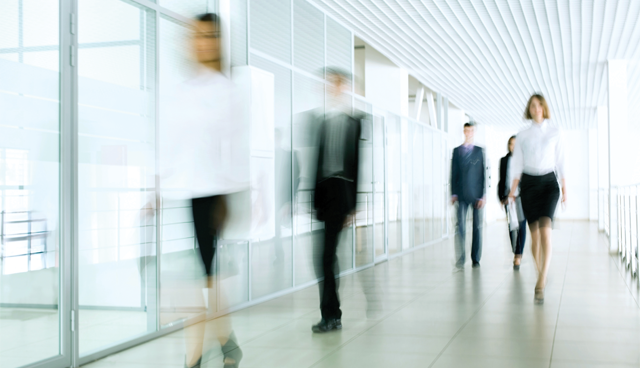 The benefits of workplace diversity are generally well accepted by now. Differing viewpoints across a spectrum of gender, nationality, orientation and further identity categories enrich the workplace on a personal level and more varied life experiences in the office can offer different perspectives. eolas takes a look at the current state of diversity in the Irish workplace.
Despite the benefits of workplace diversity, a 2018 survey by Hays Ireland found that 55 per cent of the 850 Irish men and women surveyed believed that their workplace leaders were more likely to display bias towards those who think, act and look like them.
The survey found that Irish workers believe that their bosses have a lot of work to do before they fully understand the power of diversity, with only 44 per cent of respondents saying that they believed their workplace leaders understood the relationship between diversity, inclusivity and profitability. Just 43 per cent said that their organisations were proactive in seeking out diverse candidates.
53 per cent said that they felt that their career progression had been hampered because of their gender, while 33 per cent said that they believe that challenging cultural norms within the workplace would result in their progression chances being limited. 45 per cent said that they felt their career progression had been limited by any one of gender, age, ethnicity, sexual orientation or physical disability, with 44 per cent citing age as a factor.
In terms of the gendered pay gap in Ireland, the European Commission's She Figures 2018 found that Ireland had the EU's largest pay gap between men and women in the scientific research and development sector. The report found that in 2014, Ireland was the EU country with the largest pay gap between men and women in such positions, falling only behind Turkey (which was included in the research as an EU candidate), which had a gap of over 35 per cent. The EU average pay gap in these positions was 17 per cent.
The report also found that while women at European universities now outnumber men, women remain a minority in senior academic positions. Women hold 21 per cent of Irish senior academic positions; three percentage points lower than the Europe wide average of 24 per cent.
In further sectors, the proportion of women in Irish health has increased from 79 per cent in 2008 to 81 per cent in 2017, and women in education have risen from 65 per cent to 74 per cent according to SIPTU. The Irish civil service and related state agencies has seen the greatest transformation according the union's analysis, with women going from 38 per cent of total employment in 2008 to 52 per cent in 2017.
A new law being mooted, included as part of Ireland's Strategy for Women and Girls, would make it compulsory for companies to not just report their gender gap statistics, but to also offer context for their gaps. Ibec research found that only 16 per cent of Irish companies had published some form of reporting on their gender gap.
The government-backed Better Balance for Business group has targets of 33 per cent female directors for ISEQ 20 companies by 2023 and 25 per cent for all other Irish companies. Government targets for gender diversity have been set in Ireland as far back as 1993, with the original target of state boards being made up of 40 per cent women still yet to be met.