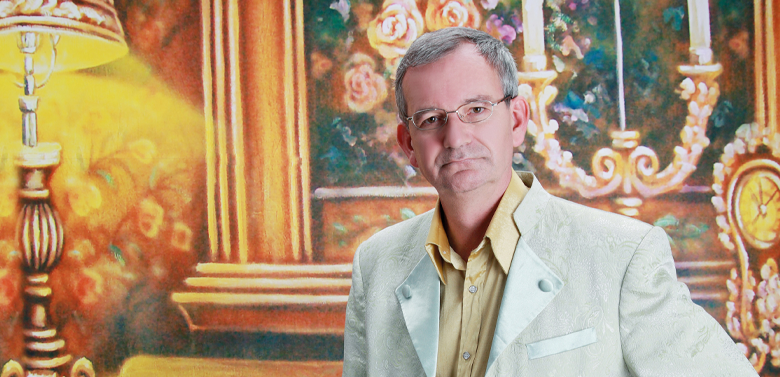 One of the pre-eminent photographers of his generation, documentary photographer, Martin Parr talks to Owen McQuade about his 'Parr's Ireland' exhibition which accompanies his latest book 'Parr's Ireland: From the Pope's visit to the flat white' and his work photographing the Irish over the last 40 years.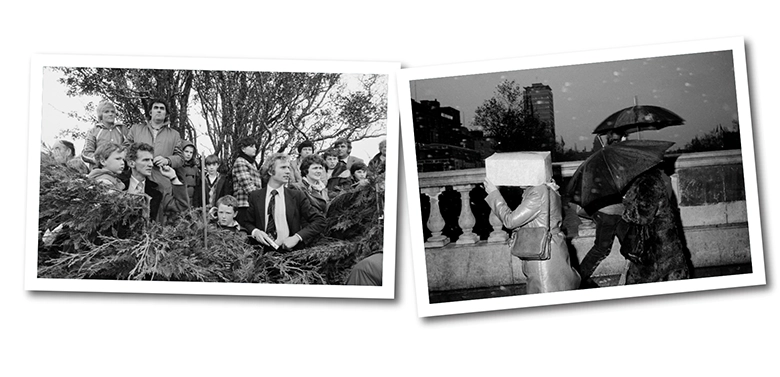 Martin Parr started travelling to Ireland in the 1970s to visit a friend who had studied photography with him at Manchester Polytechnic. He then came back in 1979 to document the Pope's visit and then moved to near Boyle in County Roscommon because of his wife's job as a speech therapist. "We had a fantastic time in Ireland. All the black and white photos in the book are from that period – except the Pope's visit photos. I would get the local paper and go to all the local events from horse fairs to small auctions and céilí."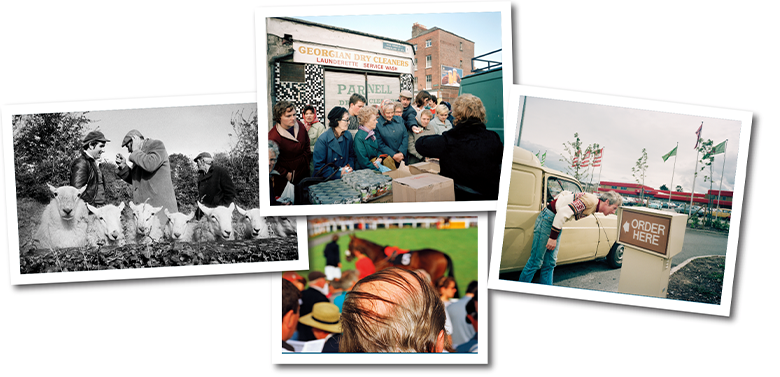 Parr has been back to Ireland since then returning serval times and shooting in colour. To finish the book off he decided to come over to Dublin to photograph "the new businesses in the upgraded and gentrified Dublin. Hence the flat white as a symbol of the gentrification".
The book compares "the almost naivety of the Pope's visit in 1979 with the amazing economic advancement that Ireland has gained since then". When asked has he seen similar changes in Britain, he replies: "things have changed globally, with things like the smart phone that has changed many societies across the world but nothing as dramatic as Ireland.

"I can't think of a country that has changed so much in that 40 year period. Ireland is almost unique on the planet for having seen that amount of change."
Parr's Ireland: 40 Years of Photography Exhibition
4th August to 24th September at Belfast Exposed
This is a landmark retrospective of the Irish work of esteemed British documentary photographer, Martin Parr. The exhibition has been touring since 2021 and has been to Limerick City Art Gallery, Gallery of Photography Dublin, Roscommon Arts Centre, The McMullen Museum of Art, Boston and will be in the Belfast Exposed Gallery from 4th August to 24th September 2022 before moving onto the Centre Culturel Irlandais, Paris. The Belfast Exposed exhibition includes a curated special edition of the collection, that includes work commissioned to focus on Northern Ireland specifically. 'We are absolutely delighted to be showing this unique and thought provoking retrospective from Martin Parr, a photographer of real cultural and historical significance. For four decades, Parr's work in Ireland has documented society in transition and his unique perspective on the everyday provides an evocative experience for viewers…' Deirdre Robb, CEO of Belfast Exposed.