Politics
Stephen Donnelly pursues independence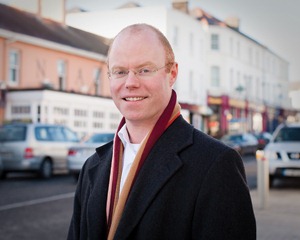 Continuing our series of interviews with independent TDs, Stephen Donnelly questions the relevance of the Dáil. Stephen Dineen reports.
A political scientist analysing the workings of parliaments would probably want more politicians in Stephen Donnelly's category. He's new, he's unbound amidst a strong whip system and he's only one of two independents TDs without any experience of electoral politics before this year. Yet it is Donnelly who would like to engage a political scientist.
"I would love some political scientist to research what changes to legislation have occurred from debate in the chamber," he tells eolas, "and I bet the answer is pretty much zero." He says: "If you're not getting any changes to legislation through the legislative body then what is the point of it?"
He ran for the Dáil because he was "just sick of us being failed by our politicians." His first impressions are of a "deeply conservative, deeply dysfunctional, barely democratic process. He believes there is a lack of accountability, stating: "The Constitution clearly differentiates between the Government and the parliament, [yet] the Government controls the parliament." With the strictly enforced whip system, "there's almost no point in having a parliament." He is beginning to suspect that the Dáil is something that gives "the illusion of democracy."
An example of the Government's "old school" approach despite "the rhetoric", according to Donnelly, is the absence of the Technical Group of 16 independent and United Left Alliance TDs on the Houses of the Oireachtas Commission, which oversees the administration of services to the Houses of the Oireachtas. "They're just closing us down," he contends.
Though Donnelly admits he cannot compare recent changes to what went before, he says ministers have been "very open". The committee system has been "a useful method to get access" to ministers and "some of the key people" so as to ask questions and get answers. As a member of the Oireachtas Finance, Public Expenditure and Reform Committee, he has had sessions with Michael Noonan, Brendan Howlin, Central Bank Governor Patrick Honohan and Financial Regulator Matthew Elderfield.
Reform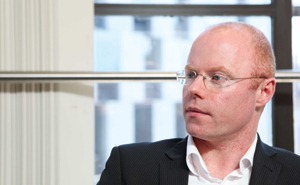 What could be done to improve the Dáil? The Wicklow TD wants to see "a limited whip system, if it's possible." He says that Government backbenchers to whom he has spoken would also like it.
Donnelly believes we need gender candidate quotas for elections, something the Government has committed to legislating for. "We are in the dark ages," he explains. There are only 23 female TDs out of 166. Two of the fifteen cabinet members are women. That gives the impression that Government "really don't care."
The Wicklow TD would also like to see the publication of regulatory impact analysis with legislative or policy proposals so that "people can have input into the analysis" to which the Government would respond. An example of where impact analysis seemed absent, he claims, was the Government's Jobs Initiative. He tabled a series of parliamentary questions on its predicted impact and that of the pensions levy, answers to which he finds unacceptable.
When he asked how many jobs the initiative was forecasted to create, the Minister for Finance replied: "Given the high level of uncertainty that continues to surround the outlook, it is very difficult to quantify the exact number of jobs that the initiative will create."
Donnelly states: "I am absolutely horrified at the lack of rigorous analysis that is being done." He adds: "Or maybe it is being done and they're simply refusing to share it with the parliament." He believes "most of it is just not being done."
One current reform which "really scares" Donnelly is that of giving Oireachtas committees greater investigative powers. He voted against the referendum legislation. Whilst he supports the new power to compel witnesses and the provision for committees to make adverse findings against people, he does not support committees determining if a matter of public interest outweighs private rights in compelling a particular witness. "They've just ring-fenced themselves off from the courts." Donnelly believes the third clause in the amendment should have been removed so that the courts could adjudicate on people's rights.
Finance
With the euro crisis and the EU-IMF bailout deal continuing to make headlines, discussion inevitably leads to the Government's economic and fiscal agenda. While he accepts that Michael Noonan and his colleagues "are doing their best" and are "probably fairly good negotiators," he is concerned at several fundamentals.
When the Government's Economic Management Council (Kenny, Gilmore, Noonan and Howlin) consists of "three teachers and a trade unionist, you're in trouble," states Donnelly. "When you then surround them with civil servants who also don't have the right skills sets, you're in trouble."
Notwithstanding the personnel, Donnelly believes that where the 'troika' is concerned, the Government is doing a "great job at getting to the wrong stuff." When "people started to realise that you don't guarantee an entire banking system, ever," says Donnelly, "our European 'friends' stepped in and said: 'You will bail out the bondholders.'" Presently, "there's a bunch of money washing into Ireland but every penny is washing out again." He claims the best estimate of the total net transfer of money from Ireland to Europe is approximately €100 billion. "That's €77,000 per household. We can't afford that, so we're bankrupt."
He cites a Deutsche Bank report that found Ireland's debt (corporate, financial and national) as a percentage of GDP in December 2010 was 415 per cent. The next nearest country was on 200 per cent. "And that [figure] doesn't even include the mortgage debt. We're completely on our own," says Donnelly.
Donnelly believes the current trajectory is "not working". The Government should tell the 'troika' that "we are no longer willing to bail out Europe", and that if Ireland does not start receiving co-operation, it will act unilaterally. He contrasts Ireland's experience with that of Greece. Ireland is implementing unparalleled austerity and "not getting any relief on our debt", while Greece has experienced a 21 per cent haircut on Greek senior bondholders, another haircut is expected, and a 50 per cent reduction on its national debt is forecasted.
When pressed on the repercussions of such an approach Donnelly accepts there would be a negative reaction from the ECB and the IMF but the latter "ultimately would continue to bankroll us."
There are three options for dealing with debt overhang (cut expenditure, restructure or default no debt, or pint money) according to Donnelly, but Ireland is only cutting expenditure. He cites the analysis of Harvard economic historian Niall Ferguson who said that "in 200 years only one country has ever got out of a debt overhang by not defaulting or printing money and that was England, during the Industrial Revolution." Unless Ireland mirrors that industrial production "which means inventing transportation and the perpetual motion machine," the current strategy won't work.
Donnelly agrees with Fine Gael TD Peter Matthews on what is needed. There must be a €25 billion write-down on senior bondholder debt. The ECB must halve Ireland's debt from emergency liquidity assistance to the banks from €100 billion to €50 billion, and then it must print the same amount.
"That would lower the liabilities of our banking systems by approximately €75 billion," which would result in promissory notes for the banks being cancelled, the national debt falling "drastically" and the banks starting "to push that money back into our economy." This would benefit 600-700,000 people with mortgages and the SME sector, according to Donnelly.
The euro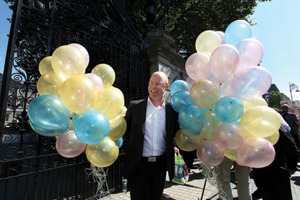 What is the currency's future? "I really don't know," Donnelly answers, despite having spent "a lot of time thinking about it and talking to people about it."
One of the "interesting questions" the crisis raises is whether you can have a stable monetary union without fiscal union. If fiscal union is introduced, Donnelly believes Ireland should leave the euro. "It's just a currency. You don't give up your independence as a nation for a currency."
The Wicklow TD says research shows that "just being in the same currency, controlling for everything such as language, borders etc. increases trade by a vast amount" and that monetary union generally gives lower borrowing costs. However, the introduction of fiscal union would mean Ireland essentially becoming "a state in a federalised Europe, and I'm certainly not ready go there." Leaving the euro may mean the loss of such benefits, but "you gain control over your own destiny."
He believes there is "an influential group within Fine Gael who want [fiscal union] to happen and it really worries me."
Another important aspect of economic recovery for Ireland, according to Donnelly, is trying to have one of the world's top five education systems in the next 10 years. He says one of our competitive advantages was having better educated people. "We're losing that. We're going backwards." The country has a "completely average system that's getting worse at second and third level."
Two main things are needed: a significant increase in third-level funding and a review of academics' working practices "in order to start focusing on teaching standards."
To increase funding, "the only way we're going to get money is through student fees," according to Donnelly. To raise academic standards: "if it is impossible to fire anybody then it is impossible to create a high performing system or university." He believes good third-level research is also essential.
For Donnelly, the dynamic in the Technical Group is changing. "We're getting to know what people are interested in, beginning to meet up and discuss policy issues." He says the group has stimulated a lot of debate. "We have a lot of speaking time and we use all of our time, and in so far as any statements or debates in the Dáil make any difference, well we're up there."
Biography
Donnelly gained a degree in mechanical engineering from UCD and also graduated from Massachusetts Institute of Technology, Boston. A sailing accident in 1999 resulted in a broken back. After his recovery he worked as a business analyst for McKinsey in London. He then graduated from the Harvard Kennedy School of Government in 2008, with a master's degree in public administration and international development. He is married with two young children and, in his spare time, likes to hike in the Wicklow mountains.