eolas highlights some of the most prominent winners and losers in the recent General Election.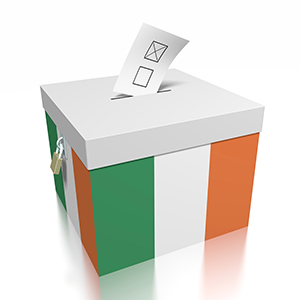 Winners
While no party was popular enough to claim an outright majority, the party with most to be happy about is undoubtedly Fianna Fáil and its leader Micheál Martin. The Fianna Fáil leader has managed to oversee a spectacular turnaround in fortunes for his party which was left on the verge of collapse after a disastrous result in 2011 saw it take only 20 seats in the Dáil. However, a strong performance in the Leaders' debates ensured the party more than doubled its seats in 2016 as they return to the Dáil with 44 seats.
This electoral performance is sure to have dispelled any doubts about the Cork man's future as party leader.
It was also a good, if not great election for Sinn Féin. Despite suggestions that the party could have performed even better had it entrusted its leadership to someone like Mary Lou McDonald it still performed better than it ever has in the Dáil returning with 23 seats. However, the loss of TD Pádraig Mac Lochlainn in Donegal has been described as mismanagement by party members.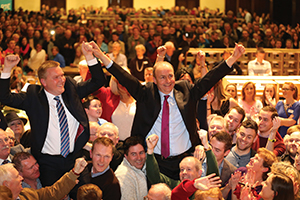 It is now the third biggest party in the Dáil and may even find itself as the leader of the opposition if a grand coalition between Fianna Fáil and Fine Gael is formed.
Individually, there was also success for the Healy-Rea brothers. The Kerry political dynasty manged to pull off what seemed impossible and thanks to clever use of the single transferrable voting mechanism both Michael and Danny were elected in the five seater constituency.
It was a similar good news story for the leaders of the Social Democrats, especially Stephen Donnelly who saw his first preference vote in Wicklow more than double from 6,530 to 14,348. His co-leaders Catherine Murphy and Róisín Shortall also topped the polls in their constituencies but the party failed to return any other candidates.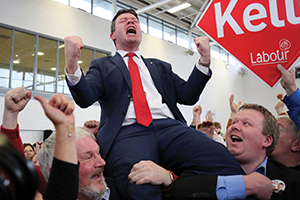 Labour's Alan Kelly is breathing a sigh of relief as his victory in the tough anti-government constituency of Tipperary was no easy feat thanks to the redrawing of electoral boundaries. One of the former Government's most prominent Ministers Jan O'Sullivan also scraped enough votes to return to the Dáil. O'Sullivan, a TD since 1998, managed to win only 11.2 per cent of her constituency's first preference vote but took Limerick's third seat with 8,178 votes in total after the sixth count.
Losers
Without doubt the biggest loser in this election has been the Labour party. In 2011 the party returned to Dáil with 37 seats, it now has just seven. Some activists within the party feel this result is partly a backlash against the Irish Water debacle and a lack of Labour presence in every parish. The party's most high profile casualty of this year's general election is Labour's former Communications Minister Alex White who due to a redrawing of electoral boundaries saw his first preference vote share fall from 8,524 in 2011 to 4,048 in 2016.
Despite returning as the biggest party in the Dáil, Labour's coalition partner Fine Gael have been dealt a blow by the electorate. The party only manged to obtain just above 25 per cent of the national vote and with just 50 seats in the new Dáil it has lost 18 TDs. This poor performance will be something of a surprise to party leader Enda Kenny who just weeks before polling day was being forecast as the first Fine Gael Taoiseach ever to win re-election. While many party members are critical of a campaign that had an unclear message and focused too heavily on Dublin, Kenny's leadership is now likely to come under increased pressure.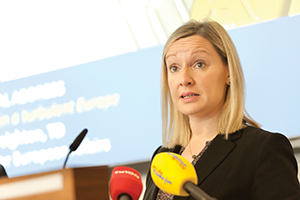 Aside from doubts over the Taoiseach's future, the party also has to recover from losing its deputy leader and Minister for Children, James Reilly. Reilly shot to prominence during the 2007-11 Dáil term on the back of massive success for the party. He was immediately made Minister for Health. However, a series of controversies dogged his time in office and the 2014 reshuffle saw him named Minster for Children. Reilly is the only deputy leader of the main political parties to lose their seat.
The ballot boxes also brought bad news for the once golden child of Fine Gael, Lucinda Creighton. Five years ago she was spoken of as a potential future leader of the party. While many did not agree with the views that resulted in her expulsion from the party in 2013, she won praise from all quarters for her stance. However, ever since the launch of her Renua Ireland party in 2015 her election campaign was on the back foot from the off and the electorate returned no TDs from her party.