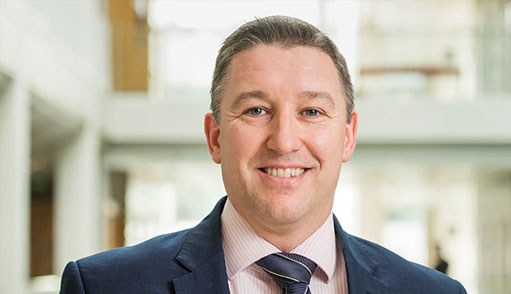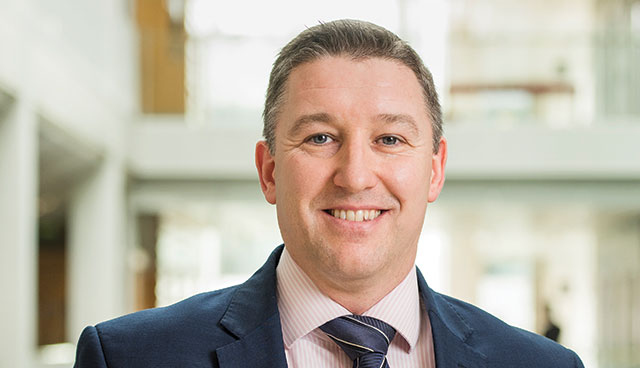 Vodafone has an IoT (formerly known as M2M) heritage spanning two decades. Ciarán Galway visits its Leopardstown headquarters to discuss moves to develop and disseminate smart solutions for Irish cities with John Clancy, Head of Public Sector and Debbie Power, IoT Solutions Manager.
Vodafone's ongoing investment in leading edge communications technologies and infrastructure is supporting Ireland's ongoing journey to becoming a smart economy as well as enabling the development of smart cities with the capacity to compete with global mega-city regions.
In the absence of a universally accepted definition, the concept of a smart city is open to some degree of interpretation. What is more certain is that there is no dearth of characterisations, all of which position information and communication technology at their core. Power asserts: "A smart city, in my opinion, is one in which citizen experience an enhanced quality of life on a day to day basis, interacting with public services, such as transport, lighting, waste, pollution and the everyday things that we come across whilst living and working in an urban environment."
Unpacking the potential that is currently being unlocked by the evolution of smart cities, she illustrates: "When you think about it, from when you get into your car in the morning to go from A to B, for example from your house to the office, obviously you want to do that with as little stress as possible."
The solutions, Power contends, can be provided by a smart city. "These can be something as simple as digital signage or they could be intelligent transport and traffic management systems advising you which direction to take in order to optimise the efficiency of your journey. All these smart solutions are set to become deeply ingrained in our day to day lives when the citizen actually experiences the tangible benefits."
In order to facilitate and support the development of smart cities, Vodafone recognises technology as an indispensable component in the transfer of data. "At Vodafone we see ourselves as enablers. We have a broader strategy to be an enabler of a Gigabit Society and as part of that, from an IoT perspective, we regard ourselves as a significant enabler of smart cities," adds Power.
Gigabit Society
Clancy explains that the Gigabit Society is a lot more than a piece of branding; it means universal access to 1 gigabit broadband speeds for everyone in the country regardless of where they live or work. "From the biggest city to the smallest village to isolated farmhouses, top quality high speed internet access will be available as a basic entitlement in the same way as electricity is today," he says.
"The Gigabit Society we aspire to is one which offers a level digital playing field to all citizens and businesses and where there is no urban-rural divide to deprive small towns of the connectivity and technologies needed to attract investment from overseas or to access vital public services," he adds.
The benefits he foresees will be truly transformative. Small towns and villages around the country will be viable locations for start-ups; older people will be able to take advantage of advances in e-security and e-health technologies to continue living independently in their own homes; long commutes will be dramatically reduced due to the increased practicality of home working; there will be much greater equality of education and training options; businesses across Ireland will be able to market their services and expertise across the world without the need to be located in one of our main cities; and citizens will be able to avail of the efficient delivery of public services wherever they live and work.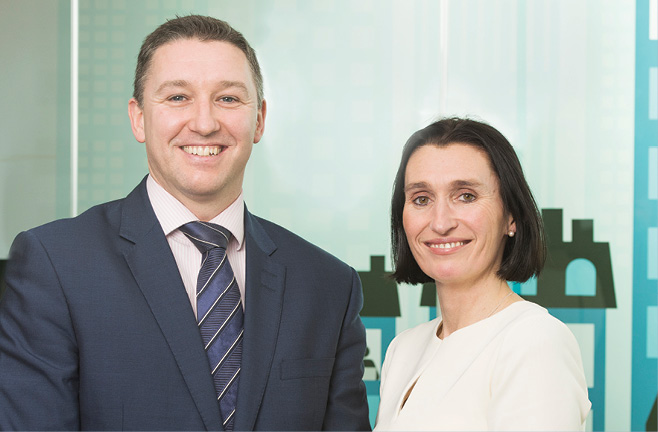 "There are public-private partnerships going on between numerous private sector industries and education facilities and Vodafone is at the heart of these."
"It will also open up the prospect of quite dramatic advances in the way we plan our cities and towns and the way we design workplaces and homes," he claims. "It will enable innovative waste reducing and energy saving technologies and crucially, it will create a platform for rural and urban regeneration across Ireland by levelling the digital playing field."
He also believes it has the potential to facilitate the creation of new businesses and business models not even imagined as yet. He points out that the worldwide web is less than 30 years of age, the iPhone celebrates its 10th birthday on 29 June, and Uber won't reach that milestone for another year. "It's anyone's guess what the Gigabit era will bring in both the private and public sectors," he notes.
Siro, Vodafone's joint venture with ESB, is providing the infrastructure for the connectivity required by the Gigabit Society. In a first for Ireland, Siro is developing a 100 per cent fibre-to-the-building broadband network with speeds of up to 1 gigabit. At present, the company is in the process of connecting 50 towns around the country to 1 gigabit broadband utilising the ESB electricity network to carry the fibre.
Vodafone is also working to the development of the Gigabit Society in other ways. Alongside the provision of connectivity infrastructure, the communications giant is involved in a series of initiatives across the country. Through these it contributes resources, provides technical advice and promotes solutions for the enablement of the Gigabit Society and the empowerment of the smart citizen.
Clancy elaborates: "We're constantly looking for investment opportunities, particularly with education bodies, through our public private partnerships. What we are really interested in is research and development, projects that are looking at smart cities, smart campuses and smart stadium projects. An example would be our investment of €2 million, alongside EMC, in the INFINITE IoT testbed platform in Cork. That traverses Cork city and anyone in the public or private sectors is invited to come and use that testbed to develop an IoT project."
The Infinite platform can be used to test solutions for the IoT in manufacturing, transport, machinery, household appliances and even clothing. For example, a local authority and a public transport company could collaborate to use it to synchronise traffic lights and bus movements to make public transport services more efficient or a hospital could use it to track patient movements between departments to approve efficiency and quality of care.
Smart city projects
Vodafone is collaborating with DCC on a Docklands initiative which aims to create a 'Smart Dublin'. In practice this means that Dublin City Council have earmarked an area, namely the Docklands, with the stated intention of enabling as many facilities as possible within that area to facilitate smart solutions.
"The ultimate objective is to have citizen engagement and quality of life being enhanced. Based on that, we are rolling out our newest and most significant technologies, one of these being NarrowBand IoT (NB-IoT)," explains Clancy. "NB-IoT is the newly agreed standard for an industrial grade Low Power Wide Area (LPWA) network layer that will allow millions of everyday objects to be connected to the Internet of Things (IoT). Vodafone will roll it out in Ireland 2017. Universities, public bodies, and private industry will be able to utilise this to develop new solutions with the aim of enhancing citizen experience."
How smart are Irish cities?
While it is hard to precisely quantify the 'smartness' of a city in the absence of an agreed definition, globally there are less than 100 cities which regard themselves as being smart. However, China alone has 150 cities which have a smart solution. Again, while Dublin and Cork also have smart solutions it is difficult to ascertain exactly what defines a Smart City.
Power clarifies: "Cork has rolled out some interesting applications concerning flood warning and protection and that is also a smart solution. Cork city has a good strategy and it comes from the top down in that they acknowledge that a smart city is needed and that it cannot be achieved with a prevalence of silo mentalities. Cork for example have Cork Smart Gateway, which is an amalgamation of a number of parties such as Cork City and Cork County councils, the Port of Cork and other main stakeholders including Tyndall and Nimbus research hubs. This is exactly the same with Smart Dublin where a stakeholder group feed into the overall requirements from a strategic perspective on the city."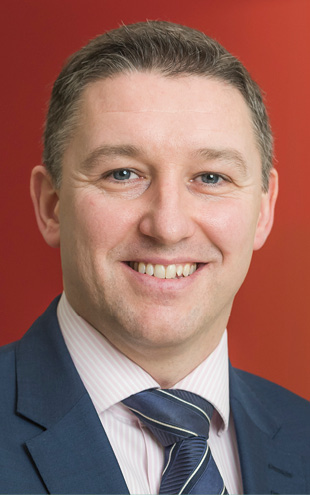 Obstacles
Globally, a majority of the most significant cities are serviced by Vodafone, alongside other service providers. As such, rather than infrastructure it is the silo environments within organisations which present the greatest obstacle to smart solutions. For instance, historically the functions within a municipal organisation, which include parking, lighting and waste, have all been run as individual business units. This is now changing. Clancy acknowledges: "I think the challenge is rendering these functions interoperable, facilitating a transverse view across all the different functions, extracting that data collectively from all the sources as opposed individually, and using it to the benefit of the citizens. That is probably the main challenge."
Elaborating, he speaks in the context of local authorities within cities. "The number of people living in urban areas is predicted to rise by 2.5 billion between now and 2050. Global spending on smart city technologies will rise as well. Consequently, local authorities are experiencing their budgets being repurposed elsewhere and for the right reason; to use technology to drive efficiency and thereby enhance the lives of citizens."
Technology
Technological innovation, such as NB-IoT can provide the necessary smart solutions. There are two main advantages to this technology. Firstly, it has deep penetration and so can be buried beneath multiple layers of concrete, while simultaneously it also has a long battery life.
Power expands: "Consider something like smart parking. Right now, municipal organisations have to dig up the ground and lay a sensor and it's likely that the battery within that sensor will die after a very short period of time. Obviously there's a massive cost in having to go out and replace that. But NB-IoT technology enables low power devices with much longer battery lives, going into double digit years in some cases. That's an enabler of a range of potentially smart solutions that may not have been cost effective previously. I think the utility services will certainly see a huge advantage."
"The costs of manufacturing these devices and sensors have significantly reduced because they are low power and low frequency. Where you couldn't put IoT connectivity in the past, you can now do it for a relatively low cost," she continues. For example, hundreds of low cost, low power sensors can be deployed along a riverbed to enable continuous water quality monitoring.
The fact that NB-IoT is a standards based technology and is deployed in the licenced spectrum is important from a security perspective. "It's huge because when you move from wired technology into wireless, particularly in the public sector, security and data protection comes right to forefront of everything. All these technologies have to be standards based, they have to be secure otherwise public sector bodies they simply won't use it," Clancy notes.
"We understand how vital security and data protection for our customers is, our service offers specialist security consultancy to provide advisory support and security assessments. The benefits of which include, analysis of their existing IoT solutions to determine security gaps, ensuring compliance with regulatory requirements and reducing costs through utilisation of mobile network security methodologies," adds Power.
Vodafone investments
The NarrowBand IoT deployment is part of Vodafone Ireland's overall investment of over €250 million over 2016 and 2017 across fixed, mobile and an IT transformation programme. "We are delighted to be among the first Vodafone operating companies to launch NB-IoT to the market," Power states. "The NB-IoT network will go live this year and provide a head start to Irish businesses to be at the forefront of developing new IoT applications, secure in the knowledge that the network platform is a global standard predicted to have widespread global coverage in a matter of years."
It will act as the catalyst for companies to consider connecting things that would not have been viable with existing technologies, she adds. "Irish consumers will see a huge variety of products, services and applications enabled by NB-IoT, from gas meters to smoke alarms and car parks. It will enable cities to become smarter and more efficient, thereby benefiting the citizens that live in them. Waste infrastructure will have the potential to 'phone-home' when full, reducing cost and improving city cleanliness. Parking bays can be fitted with sensors, providing drivers with information about where the nearest parking is available thereby reducing traffic congestion."
At the other end of the IoT spectrum is the management dashboard, a process by which a city can manage all the outputs of data that the various different functions deliver. Power elaborates: "We can deliver an underpinning IoT enablement dashboard which incorporates the ThingWorx development platform. This analytics tool takes the information and provides the output that the city requires in order to enhance day to day life for citizens."
Connectivity is vital in creating a smart city and Vodafone is addressing this in a number of ways. Clancy highlights: "We have the biggest 2G, 3G and 4G networks in Ireland and are a subsidiary of the Vodafone Group with one of the most extensive mobile networks in the world.
"Dublin City Council is supporting us because having IoT, 2G, 3G, 4G and with the introduction to NB-IoT this year, obviously makes Dublin more attractive from a developer, tester, and start-up perspective. What enhances this further is the fact that, while Dublin City Council are taking the lead, all of the other Dublin councils are getting involved, as are all the education hubs. The R&D facilities that are interested in IoT and big data in the likes of DCU, Trinity and UCD are participating in this project as well. There are public-private partnerships going on between numerous private sector industries and education facilities and Vodafone is at the heart of these."
Of course, the €250 million investment programme will also significantly enhance call and text reliability, deliver superfast 4G services and wider high definition voice coverage. All of which are crucial to the functioning and competitiveness of a modern economy.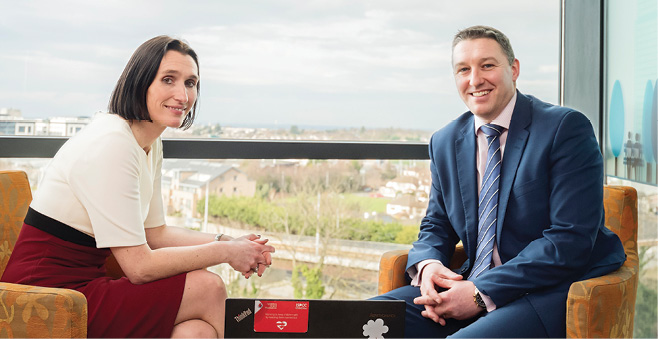 Legacy
Vodafone has been named as market leader in the Magic Quadrant for Managed Machine-to-Machine (M2M) Services for the third consecutive year by Gartner. This accolade is not only based around the delivery of service, which is obviously important, but also on strategy and execution of vision. Power stresses: "This is significant because the concept of a smart city is new. There has been a very short timescale in which we experienced the development of an entire industry so it's great for Vodafone to be a market leader from an IoT perspective in general. It gives people the confidence to bring us on board as a major part of their IoT journey."
Expanding on this heritage, she explains, "we have something that makes us a little bit different to the majority of our competitors: a global data service platform or, in other words, a global SIM. With the Vodafone Global IOT Platform we help you to remove the complexity of the value chain by enabling you to offer end-to-end services and business insights to transform your business."
Power continues, "So if you are a business in Ireland that wants to deploy a product or solution globally, you can contract with Vodafone in Ireland for your global requirements. We are a global provider with local reach in: 192+ countries, 520+ networks on 2G/ 3G coverage and 65+ countries, 88+ networks on 4G coverage."
Clancy concludes: "We have the track record and the scale, the heritage and the expertise which ensures that public sector bodies can be happy and willing to partner with us. It is also important to note that we work with many global industries, particularly the automotive industry."
"While IoT is relatively new terminology, it was previously known as M2M, an industry in which Vodafone have been engaged for 20 years. It's at our core and that scale and experience gives public sector bodies the confidence to work with Vodafone on these projects."
Profiles:

A Dublin native, John Clancy initially completed a degree in electrical engineering at DIT before embarking upon a career in telecoms as an engineer. Beginning with Global One, an amalgamation of Sprint, Deutsche Telekom and France Télécom, Clancy then worked for BT for 12 years. Prior to joining Vodafone in 2009 he worked for the Canadian company Nortel. Whilst at Vodafone he has worked across a number of positions, including both technical and sales roles. He now manages public sector business. A keen sportsman outside of work, Clancy played National League basketball for some 12 years. He is also a fan of golf, GAA and soccer. Clancy is currently completing an MBA with the Irish Management Institute.

Cork-based Debbie Power is a graduate of UCC and has completed an MBA in business administration. Her career background is predominately in technology and prior to joining Vodafone, Power spent 12 years with Esat Telecom and BT. Upon joining Vodafone in 2014, she initially worked as a sales manager for the regions and entered into Vodafone IoT last summer when it was internally renamed from M2M. Outside of work, Power has four children which means that she doesn't get "a whole lot of Debbie time", however, in her free moments she likes to get outdoors in the fresh air and spends as much time on the water as possible.