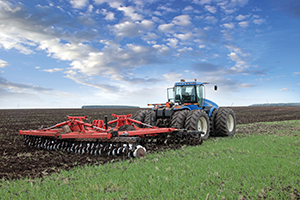 Kevin Tuck, of animal nutrition firm Alltech, talks to Richard Halleron about what lies ahead for the agri-food sector.
The Irish farming and food sectors will meet the growth targets laid down within the Harvest 2020 strategy at a canter, according to Kevin Tuck, Alltech's managing director for Ireland.
"And the same can probably be said for the more recent Foodwise 2025 targets. The real challenge will be ensuring that adequate cash flows are maintained on farms, thereby ensuring the sustainability of the primary production sector," he says.
Where milk is concerned, Tuck regards the termination of dairy quotas as a tremendous opportunity, pointing out that the envisaged 50 per cent increase in output by 2015 is not the jaw dropping challenge that many pundits had previously made it out to be.
"Picking at the low lying fruit, in the first instance, should allow dairy farmers to get well down the road in this regard without breaking much sweat," he continues.
"This year, for the first time in three decades, herdowners will be able to extend cows' lactations well into the autumn, without having to worry about drying these animals off early. Essentially, this represents low cost milk production in the truest sense of the term, as the grass will be there in abundance to make this happen."
Tuck adds: "Everyone is aware of the projected increase in cow numbers over the coming years. But what's often overlooked is the actual potential of these animals to produce milk. Genetically, most Irish dairy cows have the potential to produce up to 7,500 litres of milk. But average yields are currently coming in between 1,000 litres and 1,500 litres below this level.
"This additional milk can be easily achieved by a combination of improved grassland management techniques and the strategic feeding of additional concentrates."
Opposing view
In making this point, Tuck knows that he is at odds with the perceived wisdom of Teagasc and its grazed grass focus on dairy expansion.
"Grass will remain our most important source of feed for dairy cows," he explains.
"But Teagasc staff must recognise that Ireland's milk sector will need to re-assess its concentrate feeding programmes if it is to expand output on a sustainable basis. At one level, it is not physically possible for cows to achieve the dry matter intakes from grass that will allow them to express their full output potential."
The other factor to take into account, says Tuck, is the complicated structure of Irish agriculture.
"As dairy farmers seek to push up cow numbers, many may find themselves not having access to a large enough grazing area. In these cases, there will be a physical constraint on the amount of fresh grass that farmers can actually offer their cows.
"Secondly, this extensive production model, using more cows, will limit Ireland's ability to reach its commitments in terms of carbon reduction targets in 2020."
Tuck is of the view that international markets will resolve the challenge of volatility for Irish agriculture.
"It has already been made very clear that the additional milk products made in this country, post the ending of dairy quotas, will be sold outside of the EU. Organisations such as Bord Bia and Ornua have a key role to play in making this happen," he stresses.
World influences
Significantly, Tuck believes that China will not be the saviour of the Irish milk sector when it comes to buying up the powders and other dairy products we manufacture, at least not directly.
"It's pretty obvious that New Zealand will strive to directly supply China and the other Asian market on its doorstep. Ireland's route into those markets will be through Wyeth and the other multi-national manufacturers of products such as infant formula powders," he said.
"The more business we can do with these companies the better. But that means securing a total commitment on the part of the farming and dairy processing sectors to produce ingredients of an exemplary standard. The mantra for Irish agriculture moving forward can be best summed up in the phrase: safety and traceability."
Tuck is also quick to point out that Europe's influence on Irish agriculture is waning and will continue to do so over the coming years.
"Ireland is no longer regarded as a weak economy," he stresses.
"Increasingly, we will have to rely on international markets to find the best possible outlets for the food we produce. Yes, it's a good thing for Ireland to have Phil Hogan in Brussels as EU Commissioner for Agriculture. But he is constrained in terms of what he can specifically do for us.
"I am in no doubt that Hogan will strive to do his best for EU agriculture as a whole. But the budgets available to directly support farmers have been slashed, compared to what would have been the situation even a decade ago."
Sticking with the political theme, Tuck believes that Simon Coveney, Minister for Agriculture, Food and the Marine has done a very good job for Irish agriculture over the past four years, pointing out that he is an extremely competent politician.
"But he has been hamstrung somewhat by having to handle so many diverse issues rather than concentrating solely on what is probably the most important issue for the country's economic success in the agri-food sector."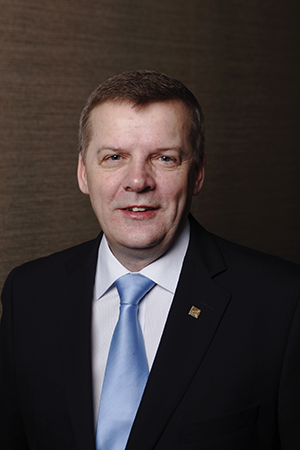 The future is science
Looking ahead, Tuck firmly believes that the appliance of science will be the real driver behind Irish agriculture.
"Only the application of proven scientific research will allow farming in Ireland to meet its growth and development targets for the future," Tuck says.
"This is the principle upon which Alltech was founded 35 years ago and we remain firmly wedded to it.
"The recent €12 million investment at our headquarters in Dunboyne will ensure that Alltech can continue to meet this requirement. Farmers want access to technologies and new management thinking that have proven scientific principles at their very heart.
"As a business we only make claims that we can stand over scientifically. Irish agriculture can look forward to a bright future. But it is one that will be focused on the attainment of improved productivity and on-farm efficiency levels.
"And there is no Plan B in this regard, as all our competitors in countries around the world are totally wedded to the same principles."