Brexit
Environmental regulation post-Brexit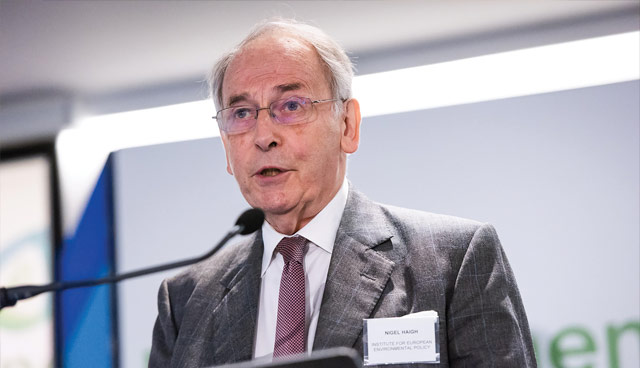 A disorderly Brexit would frustrate cross-border activity whilst undermining an institutionalised culture within the EU which prioritises environmental policy, according to Nigel Haigh, honorary fellow and former director of the Institute for European Environmental Policy (IEEP).
In Ireland, the worst effects of a no deal "disaster" would be seen in its inability to effectively conduct all-island activity, including environmental management. Indeed, Haigh repeatedly states that north-south cooperation has long been underpinned by EU rules and funding, highlighting the essential nature of cross-border trade.
"NGOs on both sides of the border have reminded us that the island of Ireland comprises a single biogeographical unit, with the two countries sharing geology, landscapes, flora and fauna; there are a number of issues which need to be handled cooperatively. This will be much more difficult if legislation diverges, and EU money is no longer available to support cross border projects in the North, including nature protection on invasive species, cross border river districts and climate change action," says Haigh. 
Indeed, frustrated cross-border activity, as well as increased border crime as a result of withdrawn EU funding is highlighted as a distinct possibility. "Adaptation requires collaboration, and the north will lose EU funding. Waste crime is a serious issue in Ireland, and any divergence in regulatory standards and landfill taxes could encourage further illegal activity. The EU's shipment of waste regulation bans the export of waste to a non-EU country, unless the country is a member of EFTA, which the UK is not. Ireland doesn't have the infrastructure to treat hazardous waste, and some has been going to the mainland UK and the North. Ireland will have to export their waste elsewhere."
Ireland's position as a single biogeographical unit has complicated the Irish border question, described by Haigh as "the rock on which the Brexit negotiations may founder". "If there is no agreed way to keep it open, we are faced with only one possible outcome: no deal," he claims, highlighting the deal-breaking question of Ireland's 310-mile-long border. "No deal means a hard border, and no transition period. The Chequers whitepaper attempted to keep the border open. However, even its common rulebook for products crossing the border was too much for the hard Brexiteers, who argued against it with no workable alternative."
Trade and environment intertwined
With further regard to the all-island economy, Haigh moves to dispel some myths around the single market: "People think it's all about trade and nothing to do with environment. They are wrong; they are closely intertwined. The UK Government wants frictionless trade and an open border, but it also wants to take back control of its laws, so they can diverge from EU laws. There's obviously conflict here around which laws the UK will have to stay aligned with to keep the border open and ensure frictionless trade, and that includes environmental laws."
The policy expert continues his analysis of the single market, claiming that it "goes well beyond requiring no tariffs and uniform standards for products". According to Haigh, it also seeks a level playing field in other ways. "Norway, for example, has to stay aligned with nearly all EU environmental laws to be part of the single market. The Chequers white paper only conceded that some food and standards must be aligned, without saying which. it is likely the EU will insist that other standards are also met, including industrial emissions and air and water quality standards," he suggests.
A new direction
The discussion moves on to the subject of governance post-Brexit, as Haigh outlines the potential ramifications of Britain's departure from the EU on environmental policy in Northern Ireland and beyond: "In the UK, environmental policy is largely devolved to England, Scotland, Wales and Northern Ireland. Until now, they have been held together by overarching EU legislation. Northern Ireland could go in a very different direction from England. There will be an extra element here due to the need to work with the Republic," says Haigh. "After Brexit, it will need a common rulebook that goes far beyond the proposals outlined in Chequers," he adds.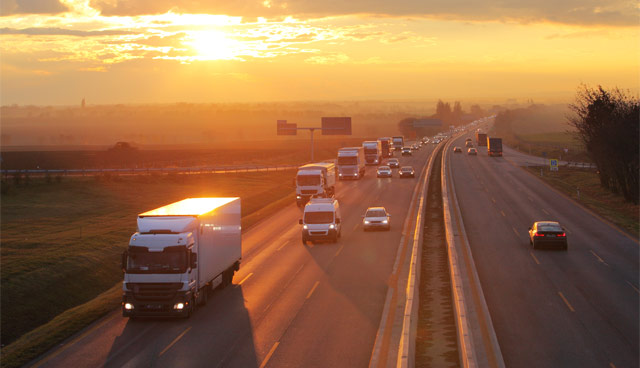 He asserts that environmental policy will only continue to evolve as time goes on. "But one thing can be said with certainty: environmental problems will be long range and long term. Climate change will not go away. The worldwide demand for food, water and resources will increase. Reversing biodiversity loss will only get more difficult, as the next generations aspires to the standard of consumption that the western middle class takes for granted."
According to Haigh, Brexit will undermine an institutionalised culture within the EU in which environmental policy is central, claims Haigh. "The UK's departure will only diminish that. One possibility is a more aspirational but less practical EU, the other possibility is a post-Brexit deregulated British government eager to secure trade deals with other countries having a chilling effect on the EU, which would not want to be undercut by an economically important offshore neighbour. That pressure could lead the EU to trim back its environmental ambitions.
"Ireland, being the UK's closest neighbour, cannot avoid getting caught up in those storms," he concludes.