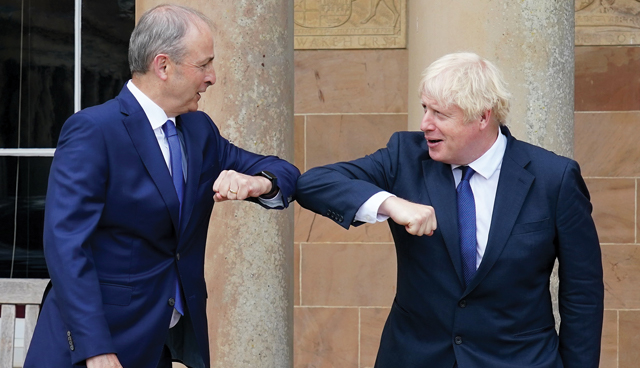 A lack of progress in the latest round of Brexit talks between the UK and the EU have signalled a "backwards" step in hopes to have a deal in place by the end of 2020.
The EU's chief negotiator Michel Barnier spoke of his disappointment and surprise at the lack of progress during discussions in mid-August, believing that the UK failed to bring forward solutions on areas of key interest to Europe.
"Too often this week it felt as if we were going backwards more than forwards," said Barnier following the negotiations. "I simply do not understand why we are wasting valuable time."
Barnier stressed that at this stage, an agreement between the UK and the EU seems "unlikely".
The August negotiations included two of the recognised areas of greatest contention, namely, post-Brexit competition and fishing rights. Also included were law enforcement and judicial cooperation, trade in goods and services, transport and the UK's future participation in EU programmes.
Both sides have previously stated their willingness to have a deal completed before October, allowing time for ratification prior to the ending of the transition period on 31 December. An extension of the transition period looked plausible following the outbreak of the pandemic but an EU-UK Joint Committee on implementing the Withdrawal Agreement in June was told that the UK will not seek an extension of the transition, despite many aspects of implementation of measures within the Withdrawal Act still to be agreed, including  the Protocol on Ireland and Northern Ireland.
The UK has already stated that it will not be ready to implement full post-border controls on goods entering from the EU until July 2021, instead setting out plans for a new three stage customs regime, starting 1 January 2021.
David Frost, the UK's chief negotiator, has accused the EU of being "unnecessarily difficult" in the latest round of talks. The UK has taken issue with the EU's persistence that agreement on fishing and state aid must be reached prior to any engagement on other areas.
Following the seventh round of negotiations, Frost said that despite "useful discussions" little progress had been made.
"The EU is still insisting not only that we must accept continuity with EU state aid and fisheries policy, but also that this must be agreed before any further substantive work can be done in any other area of the negotiation, including on legal texts," he outlined.
"This makes it unnecessarily difficult to make progress. There are other significant areas which remain to be resolved and, even where there is a broad understanding between negotiators, there is a lot of detail to work through. Time is short for both sides."
During a recent meeting between Taoiseach Micheál Martin and Prime Minister Boris Johnson in Belfast, Martin stressed that he was not a "referee" in talks between the UK and the EU following the inclusion of the Protocol on Ireland/Northern Ireland's inclusion in the Withdrawal Agreement.
Believing that a "landing zone" exists for a Brexit agreement and outlining the necessity for a free trade agreement, Martin added: " My own gut instinct is that there is a shared understanding that we don't need another shock to the economic system that a no-deal Brexit would give or that a sub-optimal trade agreement would give to our respective economies across Europe, Ireland and Great Britain alongside the enormous shock that Covid has already given."
The next set of Brexit negotiations are due to take place in London on 7 September 2020.