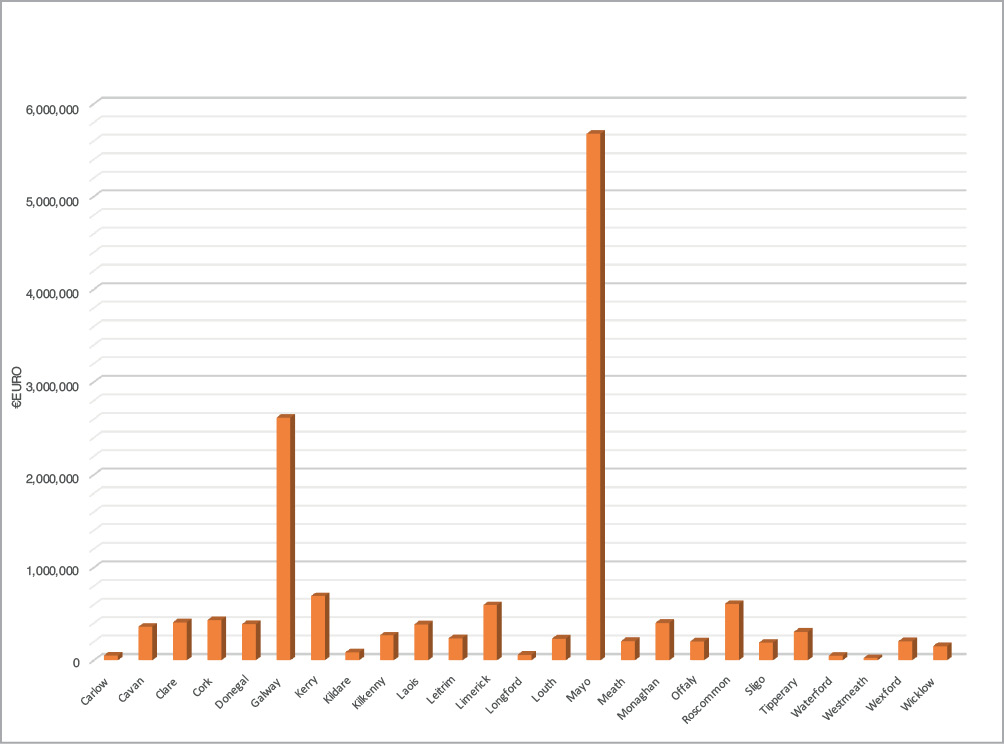 Following the release by the Environmental Protection Agency (EPA), proposing greater investment in Ireland's water infrastructure, eolas looks at the role of local authorities within the new Rural Water Programme 2016-18.
Minister for Housing, Planning, Community and Local Government, Simon Coveney TD, has announced a 30 per cent increase on the finances being given to local authorities for group water and sewerage schemes on 2015 levels.
Just under €15 million, for block and scheme-based grants, has been provided for the multi-annual Rural Water Programme, which local authorities have devolved responsibility and administration of.
The extra funding coincides with a recent overview of Ireland's environment by the EPA which urged major investments in both the public and group water sectors. Local authorities are the supervisory authority of around 512 public group schemes; 421 private group schemes and 1,758 small private supplies compared to the 973 public water supplies operated by Irish Water and an estimated 170,000 private wells or boreholes, which are exempt from supervision.
In terms of waste treatment the report states: "Significant investment has gone into improving Ireland's waste water infrastructure since 2000. As a result, the proportion of waste water receiving secondary (biological) treatment increased nationally from 29 per cent in 2001 to 94 per cent in 2014, with the proportion of waste water receiving little or no treatment reduced to under 5 per cent in 2014.
Local authorities have been tasked with improving water quality in existing group water schemes, assisting the necessary takeover of requested schemes by Irish Water and upgrading distribution networks. Prior to the funding announcement, an expert panel reviewed the Programme and set out recommendations of funding based on applications made received by the Department.
Local authorities will have responsibility for selecting the block grant allocations, with an estimated 119 schemes/projects (12,500 households) set to benefit from the funding. The allocations follow on from interim allocations made in May, in order to ensure programme momentum.
Among those project areas earmarked for funding include: rationalisation and amalgamation of group schemes; rural development in the group water sector; transition of schemes to public water or waste water sector; and innovation and research.
The rationalisation and amalgamation category is a new element to the programme. Thirteen schemes have been identified for funding, five of which have been identified by the National Federation of Group Water Schemes as "suitable initial pathfinder or demonstration projects for amalgamation/rationalisation in 2016".
Speaking about the allocation, Minister Coveney says: "The Government, together with the Oireachtas, is putting in place measures to revitalise all of Ireland so that the benefits are felt inside every doorstep and in every community. The multi-annual Rural Water Programme, by providing certainty to the sector on funding of projects, is an important component of this process for rural areas."
Summary of 2016 allocations to Local Authorities under multi-annual the
Rural Water Programme 2016–2018