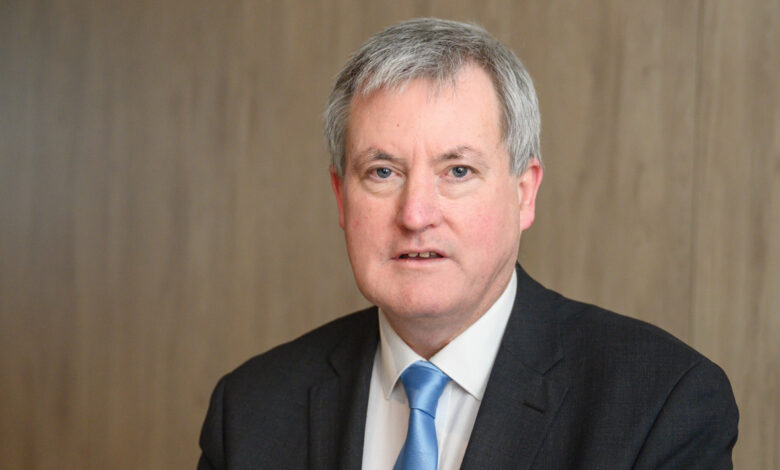 Local authorities across the length and breadth of the country are working in partnership with government and partners across a number of housing schemes and initiatives to realise the delivery of secure and affordable homes for people, writes Minister of State at the Department of Housing, Local Government and Heritage with responsibility for Local Government and Planning, Kieran O'Donnell TD.
Housing for All, first launched in 2021, is an ambitious plan to build and boost supply and delivery of housing with accompanying initiatives. It commits to the delivery of 47,600 new build social homes from the period 2022-2026. More than 90,000 social homes will be delivered between 2022 and 2030.
To deliver on this ambition, the Government is making record State investment available for housing, with €4.5 billion of State funding committed in 2023. From July 2020 to end December 2022, 25,796 new social homes have been delivered, including 16,962 new builds, 3,199 acquired homes and 5,635 leased homes. 2022 had the highest delivery of new build social housing since 1975.
Housing supply
We are building on this positive momentum. Housing for All had a target of 11,830 new social homes in 2023, however, funding is now in place to deliver 13,130 social homes, including 9,100 new build homes in 2023. Local authorities are central to practically delivering on this investment and realising the provision of social housing at scale where it is needed most.
Significantly increasing our social housing stock will reduce the demand on our private rental market in many towns and villages across the country and provide people with housing options they did not have when the Housing for All plan was published two years ago. People can now buy a home through local authority led affordable purchase schemes. Schemes are coming on stream in several local authorities throughout the country. Through this scheme, people can purchase homes at discounted rates in return for the local authority holding equity in the home.
In addition, the improved Local Authority Home Loan offers first-time buyers and Fresh Start applicants on low or modest incomes who cannot get sufficient funding from commercial lenders to purchase new or second-hand properties or to build their own home.
New measures now also provide local authorities with powers to acquire social housing homes to meet priority needs, where a tenant has received a notice of termination due to the landlord's intention to sell. Local authorities are well placed to understand and respond to needs at a local level, and at least 1,500 social housing acquisitions by local authorities are being funded in 2023.
Despite the conflict in Ukraine, supply chain issues, and significant inflation on residential construction, construction activity remains strong – 6,525 social homes were under construction onsite at the end of 2022, with an additional 12,733 homes at various stages of design and procurement. There is now strong improvement in delivery, supported by measures introduced by government to address material inflation and energy costs.
A pipeline of social and affordable housing, along with further affordable housing is also being planned by the Land Development Agency (LDA) and approved housing bodies (AHBs). In Quarter 4 2022, 147 new social housing construction schemes, (713 homes) were added to the pipeline. In total, the Construction Status Report (Q4 2022) provides details on 30,766 new build social homes across 1,839 schemes funded through my department's Social Housing Capital Investment Programme. Government continues to work closely with the local authorities and AHBs to ensure that social and affordable delivery is maximised.
Local authority support and investment to scale up
To further support local authorities to acquire land to deliver new build schemes, an allocation of €125 million was granted to The Housing Agency in December 2022 to establish a dedicated land acquisition fund. Approval was also given for funding of up to €100 million to pay down local authority loans on legacy indebted sites, which can deliver social housing projects through the use of accelerated delivery models, principally off-site/modern methods of construction (MMC) to commence on-site in 2023 and 2024. We are working with relevant local authorities on an accelerated delivery programme to progress delivery of MMC projects on approximately 30 sites with a potential 1,800 new social homes to be delivered.
A €150 million fund is also now available to local authorities for towns and cities eligible for the Urban Regeneration Development Fund (URDF) to end long-term vacancy and dereliction. Local authorities, when applying for the funding, have indicated that they could identify projects generating 4,850 residential units. Local authorities will receive a grant for the entire 100 per cent cost of acquiring suitable properties identified within their communities.
To support this, legislation now also provides a temporary time-bound measure to allow for accelerated delivery of social and affordable housing on zoned local authority owned and/or State land to allow for accelerated delivery of social, affordable, and cost rental housing by local authorities by way of exemption from the local authority own development Part 8 process in section 179 of the Planning and Development Act 2000.
We are activating all possible measures and redoubling efforts and the commitment from all government departments, agencies, and site owners to developing much needed housing on underutilised public land in key areas of real housing need.
A new generation of social homes
Increased use of MMC and construction innovation in social and affordable housing is significantly helping to address Ireland's housing needs. The development of guidance and procurement frameworks to support the adoption of MMC technologies by local authorities and AHBs are enabling local authorities and construction partners to build capacity and to deliver carbon neutral social housing like never before.
The widespread adoption of MMC is improving productivity in construction, increasing the efficiency, sustainability, and cost of public housing delivery. Specifically, MMC techniques can speed up the delivery of quality and compliant housing by between 20 per cent and 60 per cent and promote precision through digitalisation and strict quality-control processes. This means that social homes will achieve their intended performance and durability requirements of 60 years.
"Government continues to work closely with the local authorities and AHBs to ensure that social and affordable delivery is maximised."
Kieran O'Donnell TD, Minister of State at the Department of Housing, Local Government and Heritage with responsibility for Local Government and Planning
Through MMC, we are increasingly seeing the delivery of carbon neutral social housing – Nearly Zero Energy Building (NZEB) dwellings where the nearly zero or very low amount of energy required is covered to a very significant extent by energy from renewable sources, including energy from renewable sources produced on-site or nearby. Improving the energy performance of homes promotes higher building energy ratings (BER) results in cosy homes, lower energy bills, and reduced carbon emissions. Social housing completed after 31 October 2020 is required to be an NZEB dwelling-typically a BER of A2. This, combined with standardised designs and reduced construction costs, means that new housing is more affordable for the purchaser or tenant.
A culmination of all these levers of support is helping to realise schemes like Oscar Traynor Road in Coolock – 853 social and affordable homes which are part of this new generation of social and affordable housing – high quality homes, cultural and retail facilities and public open spaces. In addition to much needed housing, these schemes also contribute to creating vibrant communities with amenity spaces, parks, and public realm to complement new residential areas. Projects such as this really underscore this government's commitment to Housing for All and mark a significant milestone towards the delivery of large-scale social and affordable housing in partnership with local government.