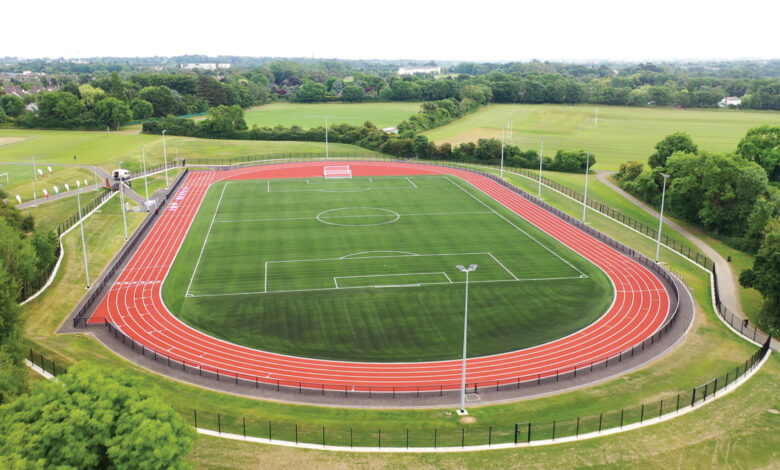 In recent years, Fingal County Council has been making remarkable strides in enhancing its community infrastructure, particularly when it comes to delivering state-of-the-art recreation hubs.
These multi-sport facilities have emerged as vital assets, fostering community engagement, promoting active lifestyles, and providing a space for individuals of all ages to pursue their sporting passions.
With shining examples already in demand like those in Balbriggan, Porterstown Park, and Swords, Ireland's third-biggest council believes it has a model in place that is undeniably setting a precedent for the future of community-centric sports facilities across the country. While the concept is not unique to Fingal, the Council recognises the importance of sports and physical activities play in individual well-being and community cohesion. In taking this forward, Fingal will invest heavily in the development of such community facilities as it looks to underline the immense social, economic, and health benefits of such investments.
Work is shortly set to begin on one such recreation hub in the heart of the Donabate-Portrane peninsula. The Ballymastone project serves as a shining example of the county's commitment to fostering active and healthy lifestyles. This extensive facility will offer a diverse range of sports amenities, with a full sized floodlit all-weather GAA pitch which incorporates two full sized all-weather soccer pitches, a floodlit eight-lane all-weather athletics track surrounding a floodlit grass soccer pitch which also provides for field events, bleacher seating, a skatepark, playground, and associated infrastructure which will cater to a wide spectrum of interests and age groups across the community.
One of the key aspects of the approach to Ballymastone Hub is its inclusivity and emphasis around local clubs being heavily engaged in the ongoing operation of the facilities. When it opens, the Hub will be jointly run by St Ita's AFC, St Pat's GAA and Lambay Sports and Athletics, as these clubs have approached the Council with view to managing the facilities on its behalf and to provide managed access to the facility to other sports clubs and community groups. What is more, and in keeping with the Council's vision to have community facilities in place to meet the demands of a growing population in the County, Ballymastone will also welcome the construction of over 1,200 new state-of-the-art homes.
The Mayor of Fingal, Adrian Henchy – who was born and bred in the Donabate-Portrane area – believes the delivery of the likes of Ballymastone will play a vital role in strengthening the desire for people to move to the region. "Well-planned facilities like this mirror Fingal's commitment to encouraging a sense of community and shared experiences. They are not only transforming our landscapes, but more importantly, they are spaces where dreams are nurtured, friendships are forged, and lives are enriched," he says.
"These hubs represent a departure from the single-purpose fields of the past, allowing diverse sporting activities to flourish in the location. Community engagement in ensuring the sustainability and success of such projects is key, as we want these hubs to form a blueprint for fostering active communities, promoting well-being, and fostering a sense of belonging that resonates with residents of all ages."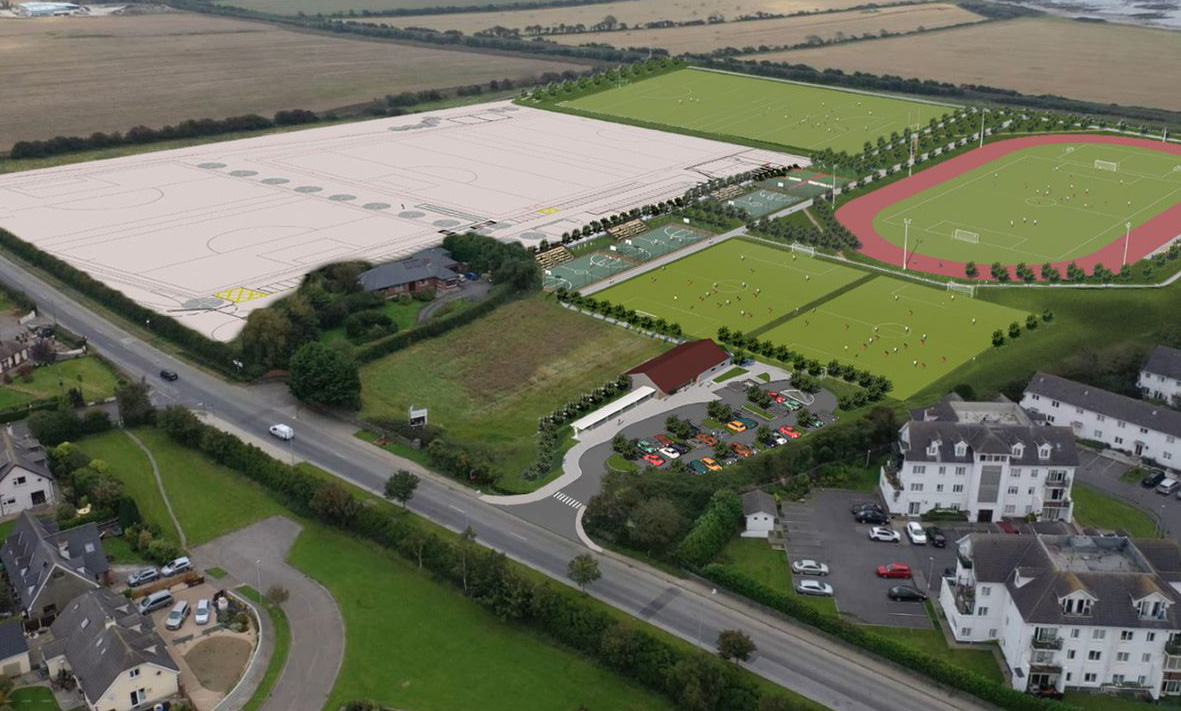 Another jewel in the crown is the recently completed sports hub in Porterstown Park. This remarkable facility, which recently opened in the Castleknock area, embodies the spirit of intergenerational and multi-use thinking that Fingal is keen to develop elsewhere. The €2 million project features a top-class running track and an all-weather sports field, providing an exceptional platform for athletes of all levels to excel.
"These hubs not only elevate our sports culture but also reinforce the bonds that hold our communities together."
The success of Porterstown Park lies not only in its cutting-edge amenities but also in its strategic location, thereby encouraging locals to adopt an active lifestyle by providing easy access to sports and recreational opportunities. This approach not only benefits physical health but also fosters a sense of community belonging. In this light, Fingal's investment in such facilities can be seen as an investment in the holistic development of the area.
One of the driving forces behind these transformative initiatives, is Kevin Halpenny, Fingal's Senior Parks Superintendent: "Our goal was to create spaces that go beyond traditional sports facilities. We wanted to craft environments where people can come together, where families can engage in activities side by side, and where the joy of sports is interwoven with a sense of belonging. These hubs not only elevate our sports culture but also reinforce the bonds that hold our communities together."
Historically, recreation spaces were limited to basic amenities such as playgrounds and open fields. However, with changing lifestyles and an increased understanding of the benefits of regular exercise, these spaces have been transformed into multi-sport facilities that cater to a wide range of interests and age groups. Here, the general approach of Fingal is to allocate these facilities to clubs annually in response to applications submitted by the clubs and on the basis of greatest local need. Currently around 170 grass sports pitches are allocated to sports clubs in Fingal on this basis.
With increasing demand for facilities and the need for weather independent evening training and sporting activities, Fingal is pioneering the provision of 14 active recreational hubs strategically located in parks and open spaces around the County and close to schools, public transport, and active travel infrastructure. Where hubs are located close to schools, this increases the daytime use of the facilities and ideally associated infrastructure (including, where feasible, indoor facilities), adding greatly to the financial and environmental sustainability of the facilities.
It is clear that Fingal is embracing a progressive approach to community recreation hubs that reflects a broader shift in societal values. By taking inspiration from global models and infusing them with their unique local touch, they are building more than recreational spaces; it is building a stronger, healthier, and more tightly knit and cohesive community.

W: www.fingal.ie