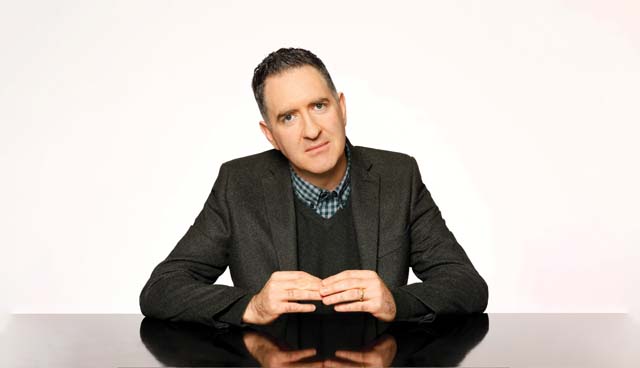 Cormac Ó hEadhra is an award-winning broadcast journalist with RTÉ. A native of the Conamara Gaeltacht, Ó hEadhra is a graduate of DCU and King's Inns. A qualified barrister, he first joined RTÉ in 2003 and currently co-presents Radio 1's Drivetime.
How did you get into journalism?
I actually studied Finance, Computing and Enterprise in Dublin City University, not the renowned journalism degree there! But I always had an eye on a career in journalism and went on to get a job through open competition in the newsroom in RTÉ. I worked with Nuacht and studied at night-time to qualify as a barrister in the King's Inns. I worked in various roles within the newsroom before leaving to study full-time for about a year. I returned to RTÉ afterwards, joining RTÉ Radio in 2007 and have always enjoyed the comparative breadth and depth of discussion that radio news programmes allow. Broadcasting is a great job to give you an insight into many different worlds and I think your understanding of people and stories is enriched as you progress in your career.
How do you think the profession is evolving?
You could discuss this for days! RTÉ now competes in a space where every individual has a platform on social media if they wish — which is positive and liberating in many ways. It comes with obvious dangers though. It has speeded up the newsgathering process and the opining process as well! But with a plethora of individual platforms and multiple commercial platforms, RTÉ positions itself as a trusted gateway to factual news. It has served RTÉ well through the pandemic and during various stories or crises that have engaged the public and during which the public seeks out trusted info on RTÉ.
The speed at which stories can change, from a multiplicity of angles makes it a challenge to report and discuss news truthfully, concisely, and engagingly.
So, the evolution of the profession has resulted in 'always-on' journalism. It can literally be 24 hours, seven days a week obsession. Technology — the accessibility of programmes, interviews, and info — helps manage it.
What are the challenges of working in broadcast journalism?
The speed at which stories can change, from a multiplicity of angles makes it a challenge to report and discuss news truthfully, concisely, and engagingly. Obvious risks pertain to talking to people in a live broadcast setting where people's reputations are at stake. We're lucky to work with colleagues who have great experience and whatever the challenge may be, they've seen something like it before!
Who do you admire most within the industry and why?
One of the most electrifying, naturally gifted broadcasters I've seen is Rónán Mac Aodha Bhuí, a colleague on RTÉ Raidió na Gaeltachta. I've seen him energise and captivate huge, live audiences at Oireachtas events, for hours on end. He has a special connection with his audience — duine galánta, craoltóir speisialta.
What has been your most significant story or project to date?
For the last year, I've been co-presenting Drivetime on RTÉ Radio 1 with Sarah McInerney. It's the longest current affairs programme on the schedule. We've got a superb team working with us — really experienced, agile, sharp with a great news sense. Mary Wilson presented the programme for many years and listeners loved her on the show, so it was no easy task to follow her. But thankfully listeners have been good to us and have responded well to our efforts to develop the daily news agenda and do some stories with a smile on our faces too!
How do you spend your time outside of work?
With family and friends and in as much fresh air as possible. Is as Gaeltacht Chonamara dom féin agus déanaim iarracht a dhul siar chomh minic agus is féidir liom Táim ag tógáil clainne le Gaeilge agus is breá liom ama a chaitheamh thiar le mo chlann agus i mo cheantar dúchais freisin. Déanann sé maitheas dom agus do na páistí freisin, sílim.
And occasionally, when I have time, I like looking back at old discussions or debates — old RTÉ programmes, or from the House of Commons (Dáil not as readily available) or even old US TV chat shows that featured the likes of William Buckley, James Baldwin, Gore Vidal. It's amazing how society changes and that is often seen by looking back. Also, a good discussion is a good discussion, no matter when it took place!