As a student leader amid an unparalleled housing crisis, Sai Gujulla, the Students' Union president at the University of Galway, discusses tackling the housing crisis, priorities for the year ahead, and how the Covid-19 pandemic changed student life in Galway city.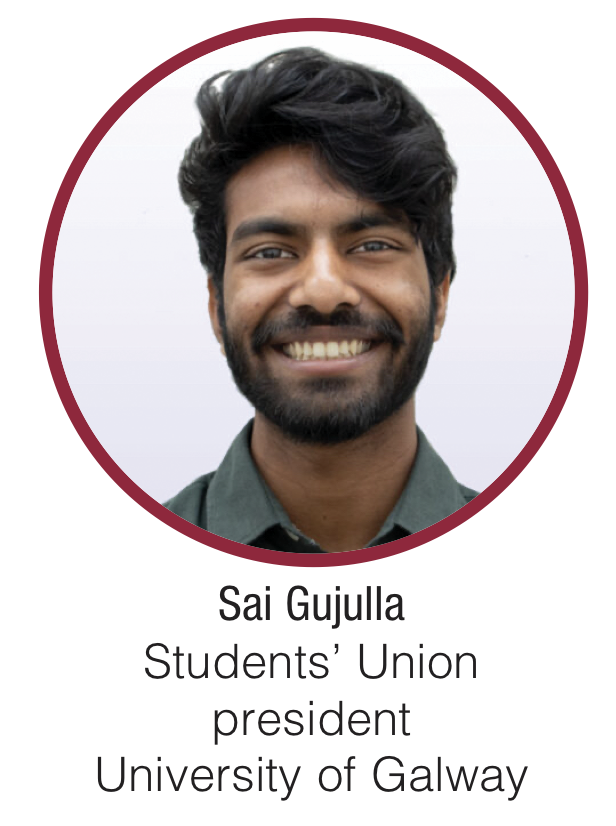 Gujulla states that the housing crisis in Galway city has been particularly challenging this year due to a chronic shortage of supply, exacerbated by graduates remaining in their accommodation, with some new students often forced to live peripherally in neighbouring regions.
Whilst some students' unions pursue an activist approach to their policies, Gujulla opts for a cooperative approach with the university, which he states has resulted in the implementation of the 'change' platform on which he campaigned, as well as delivering a rent freeze on student accommodation.
"[The university] is open to change this year which the SU welcomes. The students have a president who will be happy to take part in any protest about housing.
"The university is building more accommodation on campus. It is also engaging with landlords in relation to the rent-a-room scheme, ensuring that tenancy rights are in place, as well as engaging with local hotels and bed and breakfasts," he outlines.
Gujulla became president of the Students' Union in July 2022. When asked about his priorities for the year ahead, he indicates that he wants to oversee the implementation of incremental yet significant changes for students in the University of Galway.
"For instance, our students did not have on-campus access to microwaves until last early September 2022, as a result of lingering Covid restrictions. The kind of change we are bringing is about following up and making things happen.
"We want to establish non-commercial spaces which will hopefully be created in the James Hardiman Library this year. Additionally, our students deserve a reading week; we are the only university in Ireland that does not guarantee a mid-semester break."
Gujulla outlines an environmental scheme which he hopes to see implemented: "We are in talks with the university over a 2GoCup scheme which will allow students to rent a cup when they get a coffee and receive €1 when it is returned."
Gujulla has experienced the duration of the Covid-19 pandemic in his time as a student, which he believes led to a "huge drop in student engagement" across the university.
"If someone wanted to host an event, they had to get permission two weeks in advance and a proper room with sanitizers had to be booked. When students are hosting events like that, on top of their studies, they just do not have enough time or enough coordination to do it."
However, the SU president does note that university sports teams are "in recovery" and that societies are "now fully up and running again".
Likewise, he reiterates the importance of housing Galway's student population, and collaboration with the Students' Union of the Atlantic Technological University as "they are facing similar problems with us with housing and services on their own campuses".