Digital
Framework for Government 4.0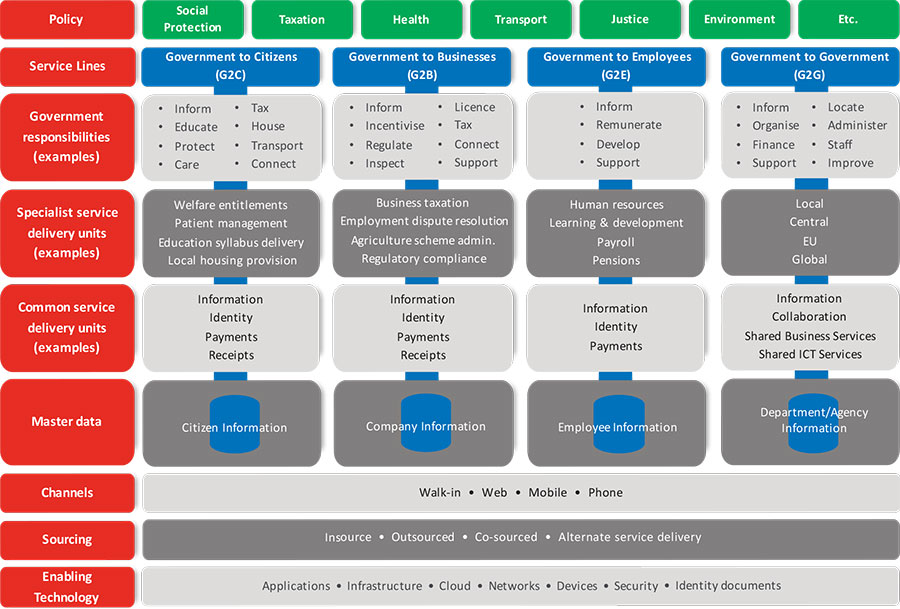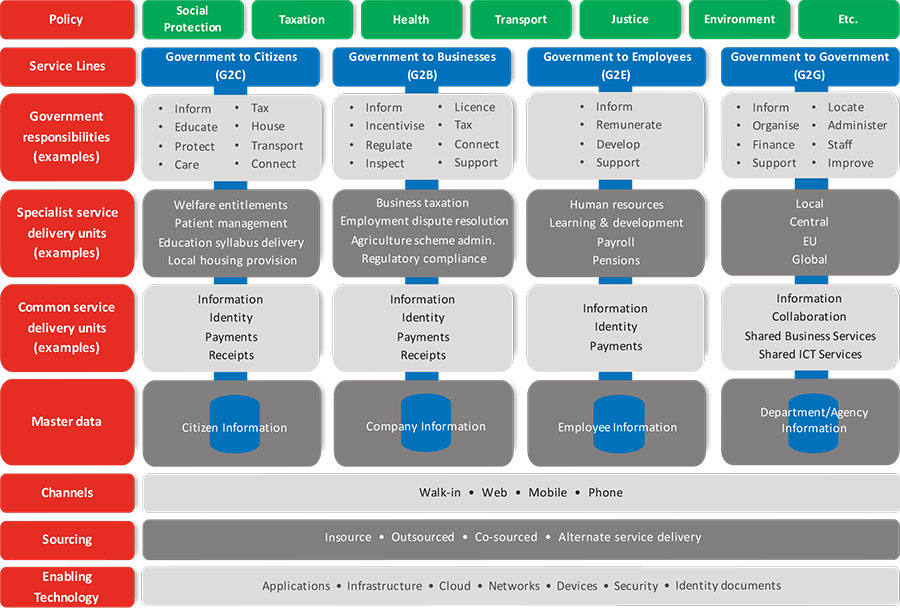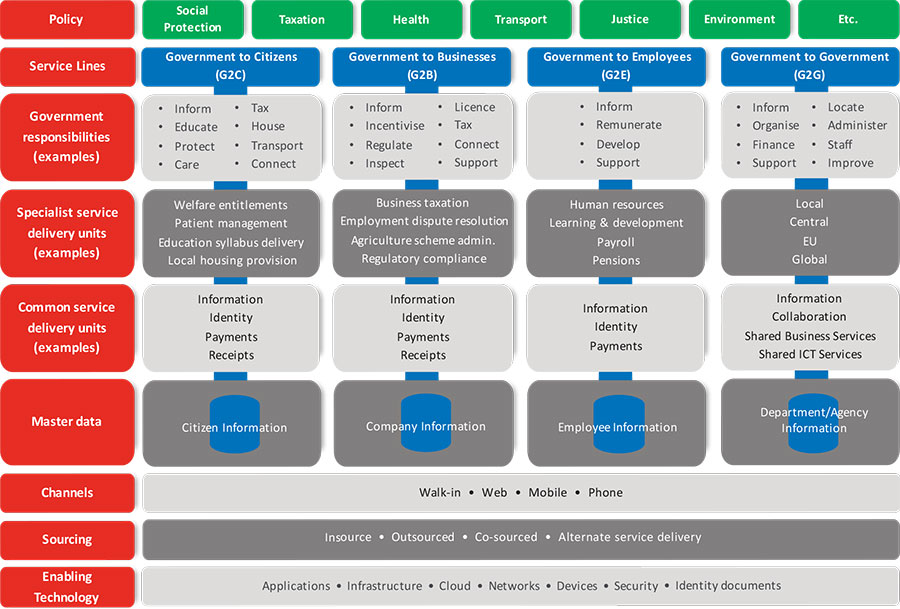 BearingPoint's Government 4.0 Framework provides a reference architecture for designing digitally-native public services administrations.
The framework defines the overall public service landscape in terms of nine core elements.
• Policy – the business units responsible for setting, monitoring and reporting on the implementation of government policies across the core sectors of the public service.
• Service lines – the definition and alignment of service lines to the four core customer groups that the public service provides services to: citizens, businesses, public servants and government organisations themselves.
• Responsibilities – the core responsibilities of government administrations in a modern, democratic society that its customer groups expect it to meet and fulfil.
• Specialist service delivery units – service delivery units that provide front-line services and defined outcomes in specialist areas to each customer group.
• Common service delivery units – service delivery units that provide common, aggregated back-office services to enable specialist front-line service delivery.
• Master data – the core common data elements required in a 'single-view' to provide service to each customer group.
• Channels – the channels through which services are provided.
• Sourcing – the approach to resourcing and delivering public services.
• Enabling technology – the specialist, common and shared technology required to enable the services.