Digital
eInvoicing: Smart collaboration to drive adoption among suppliers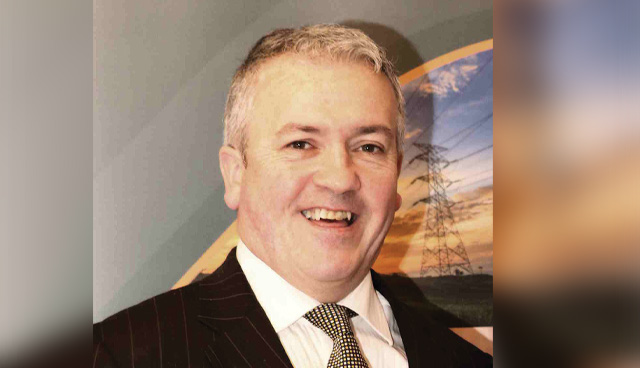 From EU research projects to AI and Blockchain initiatives, IT Sligo's collaborations with public bodies and business are helping to deliver innovative eInvoicing implementations across the public sector. Padraig Harte, Lecturer in Computing at IT Sligo, outlines the role his organisation has had in Ireland's eInvoicing journey, some of the initiatives that are underway and the importance of an education and supports based approach to increasing supplier uptake of eInvoicing going forward.
While legislation and the national approach are key drivers for establishing an eInvoicing capability within the public sector, academia is also playing an important role in the digital transformation of invoice processing in public procurement. Over the last 10 years, IT Sligo have built up an extensive body of knowledge and expertise in the area of electronic invoicing (eInvoicing). This includes research and development work and collaborations with technology, policy, public administration and business stakeholders, both in Ireland and across Europe.
"We first became involved in eInvoicing in 2012, providing research support and coordination for a pilot electronic invoicing project for the Irish Government. That pilot successfully proved that suppliers could send invoices electronically to Irish Government agencies irrespective of the formats used by the Government Agency or the supplier," recalls Harte.
Subsequently, a Multi-Stakeholder Forum on eInvoicing was established by the EU Commission, which resulted in an eInvoice standard. It was approved through EU National Standards Bodies, and the NSAI in Ireland, and became the only accepted eInvoice standard for the EU.
Since April 2020, all public bodies must be able to receive and process electronic invoices in accordance with the European Directive (2014/55/EU) and the European standard for eInvoicing in public procurement. The implementation of the Directive in Ireland was led by the Office of Government Procurement which established the eInvoicing Ireland Programme to facilitate and enable public bodies to make the necessary provisions to meet their legal obligations.
The eInvoicing standard, Directive and the availability of EU funding facilitated public bodies to collaborate in order to establish their eInvoicing capability. With their expertise in this field, IT Sligo coordinated several important public sector CEF Digital eInvoicing projects in both Ireland and other EU States.
One such project was with the Department of Education and Skills' Education Shared Business Services function (ESBS). This project upgraded the ESBS' existing eInvoice processing system to support the European eInvoicing standard (EN) and promoted the uptake of eInvoicing across SMEs in Ireland. The project helped both large organisations and SMEs to adopt eInvoicing and send them to ESBS, thereby minimising administrative and cost overheads. The project also interfaced purchase card bank-produced files for processing via the eInvoicing system. This has proven to be a very successful European standard compliant eInvoicing initiative in the public service with a significant number of suppliers on-boarded and increasing volumes of eInvoices now being processed by ESBS.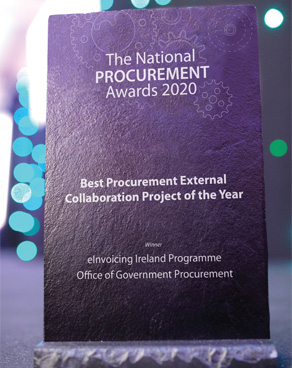 Another agency with centralised responsibility for coordinating invoice processing for their sector is the Local Government Management Agency (LGMA). In excess of one million invoices are processed annually across 31 local authority's. IT Sligo coordinated a project, in collaboration with the LGMA, to establish a central eInvoicing gateway for three local authority's. Suppliers can now submit eInvoices, via the national Peppol-based approach, to the LGMA's eInvoicing exchange gateway which integrates with each local authority's ERP system. eInvoices are automatically received and validated for compliance with the European standard. Local requirements are also validated, such as the existence of mandatory information that might be required for processing the invoice as ready for payment. This approach and the lessons learned during the project is being used to roll out eInvoicing within the other 28 local authorities.
Another ongoing project is the eInvoicing for Communities project which uses a community-based model. The Tubbercurry area in Sligo is involved and they are Ireland's first smart community who are focused on how local citizens and businesses can use technology, including eInvoicing, to enhance the way they interact with public bodies to transform their community in significant and positive ways. There is also work ongoing to explore the potential of emerging technologies such as artificial intelligence (AI) and blockchain to further improve the invoice processing, provide data analytics and to help detect and prevent fraud. One of IT Sligo's projects involves using an AI machine learning system to identify, and divert into an exception workflow, invoices that are liable for Withholding Tax while another is focused on the automation of invoice processing.
In addition to establishing and promoting the use of digital, "these projects have generated valuable insights into how to encourage the adoption of eInvoicing among suppliers. Our research and the learnings from these projects point to the need for the public sector to take a cohesive national approach and to take proactive measures to educate and assist their suppliers on eInvoicing in terms of how it works, the benefits and the options available to get setup," explains Harte.
To help address this, IT Sligo developed an innovative massive open online course (MOOC) that deals specifically with eInvoicing, covering these areas and certifying participants who complete the course.
While the European Directive, the national approach and the OGP's Framework for procuring eInvoicing services have been key to building the roadmap for the eInvoicing journey in Ireland, Harte believes "that the eInvoicing standard and a common National and European approach are gaining momentum and will be key in transitioning eInvoicing from being an innovative development to become the predominate method for invoice processing in both public and private sectors".
Office of Government Procurement eInvoicing supports for Public Bodies
To facilitate public bodies in reaching compliance with the eInvoicing Directive, the Office of Government Procurement established a National Framework Agreement for the provision of eInvoicing and Peppol networking services to the public sector in Ireland.
The eInvoicing service providers on the Framework connect public bodies to the Peppol network and offer solutions and services to enable basic compliance with the Directive as well as a more fully integrated approach to eInvoicing, facilitating 'straight-through processing'. eInvoicing and straight-through
processing helps businesses pay and receive money faster and more efficiently.
For further information
Please log onto www.ogp.gov.ie/einvoicing or contact: einvoicing@ogp.gov.ie
Accessing the Framework
For anyone looking to access the OGP eInvoicing Framework, please log onto the OGP Buyer Zone via www.ogp.gov.ie and select/ search as follows:
Category: Managed Services
Keyword: 'PEPPOL' or 'eInvoicing systems'
OGP Clients must register to gain access to the Buyer zone available to all public service buyers accessing live contracts/frameworks.
Oonagh Hackett, Assistant Principal
eInvoicing Ireland Programme
Office of Government Procurement
Office of Government Procurement, 3A Mayor Street Upper
Dublin 1, D01 PF72
E: einvoicing@ogp.gov.ie