Digital
The cloud is transforming public services: Ireland is poised to lead by example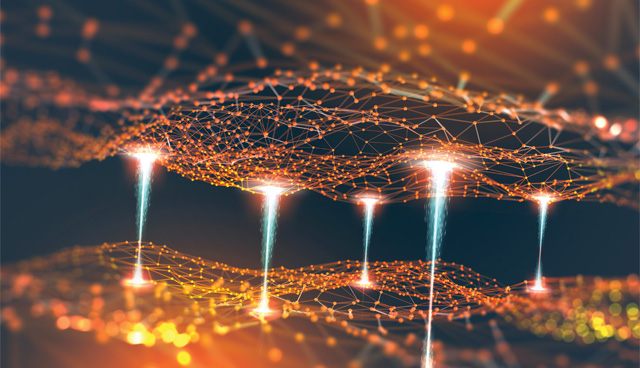 The way public services are being delivered, all over the world, is rapidly changing, writes Mark Finlay, Head of Public Sector Ireland at Amazon Web Services (AWS).
As people make greater use of the internet and smart devices, they want governments to provide better digital services. Covid-19 has only served to accelerate this trend, with a greater expectation than ever that State bodies should be able to operate remotely and at speed. Ireland is no different. The vast majority of Irish people are digitally connected, technologically savvy, and fully comfortable in online environments. The country's well-earned status as a global technology hub is also feeding the growing appetite for innovation in the delivery of public services.
This has not been lost on the Irish Government, who have made the better use of new technologies a headline objective. Key official texts, including the 2017 eGovernment Strategy, Our Public Service 2020 and the current Programme for Government, all stress the need to accelerate the digital delivery of services. The recent new innovation strategy, Making Innovation Real, recognises too that new digital solutions must be provided to meet both the expectations and needs of the public.
Cloud computing is key to this burgeoning national and global digital transformation. That's because the flexibility it provides is fundamental to the responsive and nimble services that people now expect from Government. As the cloud allows for the on-demand delivery of dynamic IT resources over the internet, State bodies using it no longer have to worry about managing cumbersome and expensive data centres. Instead, they simply access the digital tools they require on an as-needed basis, meaning they can focus on services and outcomes rather than the hardware underpinning them.
It is similar, in effect, to flipping a switch in your home to turn on the lights. You don't have to wrestle with the machinery or infrastructure that generates the electricity, much like users of cloud computing no longer need to expend time, money, or resources on server rooms and hardware.
So just why is the cloud, besides its inherent agility, so synonymous with effective public services? We have learnt in AWS, from working with governments around the globe, that the hallmark of a well-delivered service often includes at least four separate factors, all of which are intrinsic features of cloud computing.
The first is elasticity, meaning that the service in question can withstand surges in demand, whether unforeseen or not. If it can't, systems fail and citizens become frustrated and disaffected. The use of AWS by UCAS, the UK equivalent of the CAO, demonstrates how the cloud helps public authorities to manage demand peaks. Once a year, when it releases A-Level results in August, the UCAS website experiences a massive influx of traffic. AWS allows UCAS to scale up to accommodate that demand and then scale back down to normal loads afterwards, while paying only for what it needs.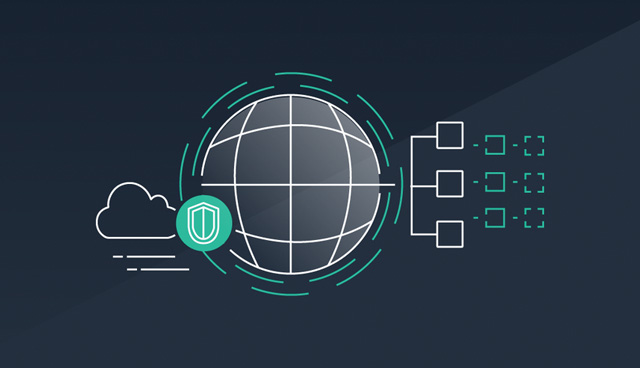 "As security is our top priority in AWS, we invest hundreds of millions of dollars every year in first-class protections. The public services that rely on us therefore benefit from that massive economy of scale and the security it affords."
The second factor is security and privacy. People care (and rightly so) about how their data is treated by public bodies. If they feel their personal details are not secure, they can quickly lose trust in the public services that utilise them. The cloud though provides the necessary, and reassuring, safeguards that citizens demand. As security is our top priority in AWS, we invest hundreds of millions of dollars every year in first-class protections. The public services that rely on us therefore benefit from that massive economy of scale and the security it affords. This is a central reason why so many institutions are transitioning to AWS. In 2019, for example, Grand River Hospital, a major Canadian hospital in the State of Ontario, turned to AWS to house its highly sensitive patient data. The hospital needed to safely store confidential information but also in such a way that it was accessible, as necessary, to the patients concerned under Canadian law. Using the cloud made that possible.
The third element is innovation. The best delivered public services are often those that use new tools to improve every-day outcomes for people. This quality is actually one of the most exciting things about cloud computing; it allows public bodies access to cutting-edge technologies, including machine learning and artificial intelligence, without the need to invest in costly super computers. The experience of Transport for NSW (TfNSW), an Australian Government Agency responsible for improving public transport, brings that to life. In 2018, TfNSW began using AWS machine-learning to transition from historically-based analytics to a forward-looking model with predictive capability. The power of those cloud services now means that TfNSW is better able to predict passenger numbers across its entire transport network, thereby improving the experience of all who use it.
The final factor is the least tangible: aspiration. To be sure, the priority for many people is that governments do the simple things well, but they increasingly want them to think big too and to try achieve goals that were technologically out-of-reach only a decade or two ago. This is where the cloud comes in, it opens up new horizons in what is possible. Take, for example, AWS data analytics tools that are helping make breakthroughs in how medical conditions are identified and diagnosed. SkinVision, an international start-up, uses AWS to help identify skin cancer (the most common form of cancer in Ireland). Its free-to-download app, regulated by the EU as a medical device, allows people to scan moles and skin lesions in their own homes. The images are then assessed by machine learning-based algorithms. This is quickening diagnosis, expediting treatment, and saving lives.
Some of the most forward-thinking governments across the world, including Singapore, Norway, Australia, and Canada, have already recognised these inter-connections between the cloud and first-rate public services. They are now putting the cloud to good use and reaping its benefits.
Ireland is more than ready to catch the crest of that wave. It has a progressive government cloud-first strategy, adopted in 2019, that encourages public sector bodies to maximise cloud opportunities. It has extensive cloud infrastructure already in place, developed by companies like AWS, ready to be leveraged. And it has the requisite acumen across the public sector to bring big ideas, like wide-scale cloud adoption, fully to fruition.
The use of the cloud in some recent Irish Government projects, such as the Covid smartphone app, which is run on AWS, provides just a glimpse of its wider potential. The full array of possibilities that the cloud opens up across so many different policy and operational areas is really almost endless. Moving to it, and leaving antiquated computing behind, is also more straightforward than it might seem. AWS has extensive global experience of working with public bodies — including over 7,500 government agencies, 14,000 academic institutions, and 35,000 nonprofits — to make that transition as smooth as possible. And the end result is almost always the same: money is saved, outcomes are improved, and citizens are better served.
If you want to learn more about how the AWS Cloud can help your organisation to innovate and digitally transform, please contact the Irish AWS Public Sector team.
E: aws-publicsector-ireland@amazon.com