Digital
Transforming the future of digital public services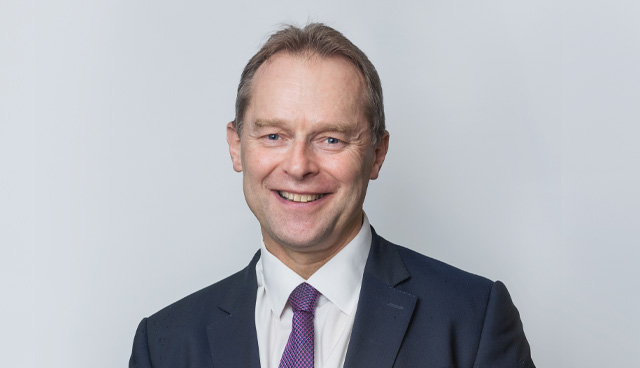 Government of Ireland CIO, Barry Lowry, discusses the importance of delivering the building blocks of transformation and the Covid-19 pandemic's catalytic impact on the use of digital services.
In December 2019, the Government issued a public commitment to making digital transformation a priority for the year ahead. Usefully, the Government's statement also included extensive detail and outlined four major principles of this transformation, namely:
appointment of a board member responsible for digitalisation in each department;
to ensure the most frequently used services are used digitally rather than simply being available online;
to ensure that all digital services have the same look and feel, are understandable and easy to use, and use available infrastructure as building blocks; and
to ensure that all services are developed in line with best practice, for example, transformational, user-driven, mobile-centric and accessible by all.
Responding to a question posed on whether Ireland is ready to transform its digital public services, Lowry says he believes so and points to the digital foundations for digital transformation which the Government has been utilising for some time now.
Progress to date, he asserts, has been underpinned by the driving principle of enabling people to use government services at the time and place of their choosing and a central plank of that principle has been the delivery of MyGovID. Highlighting the growth in use of MyGovID from a base of fewer than 10,000 accounts five years ago, Lowry indicates that a milestone of over one million verified users was surpassed in February 2021.
The Government's CIO believes that the pandemic has accelerated uptake of MyGovID accounts and attributed to 29 million logins to online government services to date.
Another major component of digitalisation has been Gov.ie, the portal from which all government services are presented and something which Lowry describes as "absolutely critical" throughout the pandemic as the go-to-place for information for citizens on available services.
Additionally, the Government is in the process of enacting the Data Sharing and Governance Act, signed into law in March 2019, and the Data Governance Board will meet in early 2021. Alongside the Public Service Data Strategy 2019-2023, which sets out a detailed vision to deliver a more coherent whole-of-Government approach to how data is used and managed within the public service, Lowry contends that Ireland is more advanced than any other country in Europe in relation to data and is worthy of its rating as the best in terms of open data.
Discussing the Government's progress in digital transformation, Lowry states that digital government is something quite different from the previous process of the move from analogue government to e-government. "E-government is when we took bits of our analogue model and computerised it, whereas digital government is something quite different, where we reimagine services because digital is now available," he says.
"That's a space which we are now moving into. We are starting to consult and involve customers more, through various means such as workshops, to really get an understanding of their journeys before we design our digital services."
By way of example, Lowry points to a partnership between his department and Trinity Business School, where the Department asks 120 digital marketing master's students to navigate and report on life events, such as entering the higher-level undergraduate education system, navigating the small claims court, registering a business in Ireland, or applying for Irish citizenship.
Outlining how recommendations then inform improvements to the services, Lowry adds: "What is really interesting is that not only are we getting feedback from the generation which is using digital and mobile digital the most but that it is with a group with digital marketing expertise. Additionally, 80 per cent of the students are non-indigenous. At a time when our population is moving towards 20 per cent non-indigenous, it is critical that our digital services meet the demands of all, not just those native to the country."
"Transparency is another major part of what we are doing and everything we do, including the Covid Tracker app. We work with the Data Protection Commissioner in advance where possible to ensure that what we are doing is transparent and will meet the requirements of GDPR."
Lowry identifies the Covid Tracker app, developed in response to the pandemic, as the "perfect example" of how digital government should work. A user-centred approach to development, ranging from how the app looked to the features embedded within it, alongside utilisation of local SMEs, multi-nationals and internal capability has delivered what is widely regarded as a global exemplar for an app of its nature.
"I think it is a very good example of how government needs to be rather than how we used to be," states Lowry.
Looking towards the future, Lowry believes that the Government should never be satisfied with its performance in relation to digital government but alludes to many positive developments.
The OECD references the concept of 'Government as a Platform', which relates to government setting out the standards and approaches to the use of data, and this is intended not just for all public services but for the private sector also.
Lowry suggests that this approach is a major component of the current workstream and points to e-Credentials, a current programme looking at how citizens can use their government verified credentials for personal use, as a prime example.
Another important element is inclusivity and Lowry points to a further example of ongoing work with a start-up company relating to AI supported apps to enable citizens, whose first language is not English, to better access government services.
He elaborates: "Transparency is another major part of what we are doing and everything we do, including the Covid Tracker app. We work with the Data Protection Commissioner in advance where possible to ensure that what we are doing is transparent and will meet the needs of GDPR.
"All of this gives us an opportunity to deliver offline services better too because we appreciate that we are not likely to, in the near future or even in the medium-term, get to a situation where 100 per cent of people are using digital government services.
"I believe for those who can't, we can use the freed-up capacity to deliver a much better service," he concludes.