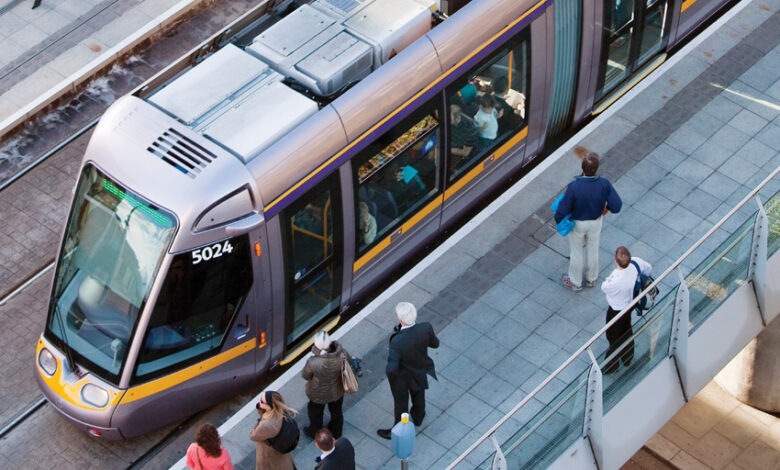 Since first commencing passenger service in 2004, the Luas network has grown to over 42km of track across the Red and Green Lines, serving communities throughout the capital city and suburbs. Customer safety and the safety of other road users and pedestrians remain the highest priority for Transdev, Luas operator.
Particularly popular among commuters, shoppers, students, and tourists, Luas now transports an average of over 100,000 customers daily – some 38 million plus journeys a year. Throughout this expansion and the overall growth of Dublin in recent years, Luas has maintained an excellent safety record.
Throughout the Covid-19 pandemic, Luas and other public transport operators were crucial in ensuring frontline and essential workers could get to and from work. As many of us have now resumed pre–pandemic lives, many people have returned to cars, and with busier roads comes the need to remind all road users of the importance of remembering the basic rules of the road, which are crucial to ensuring the safety of both road users and Luas passengers and staff.
Transdev, working closely with An Garda Síochána, promotes a range of Garda and Road Safety Authority initiatives to improve passenger, pedestrian, and road user safety year-round.
However, amber gambling and breaking red lights, distracted driving, and many pedestrians simply failing to look left and right before crossing tram tracks result in trams emergency braking on occasion, which is an unpleasant experience for everyone.
Thankfully, Luas drivers are trained in defensive driving, which includes anticipating other people's mistakes and driving accordingly, but, with busier streets, Luas drivers see distracted drivers along both Luas Lines every day.
We are all responsible for keeping ourselves and other road users safe, no matter how much of a rush we may be in.
Luas operator Transdev is reminding all motorists and other road users to never break a red light, and pedestrians must remember always to look left and right before crossing Luas tracks. In addition, road users must always follow road signs and signals near Luas tracks and assume trams are nearby. The potential for a serious accident is not worth the risk taken to save a few seconds. For further information on safe driving around Luas, see Luas.ie

Transdev Dublin Light Rail Ltd
T: 01 461 4910
W: www.luas.ie