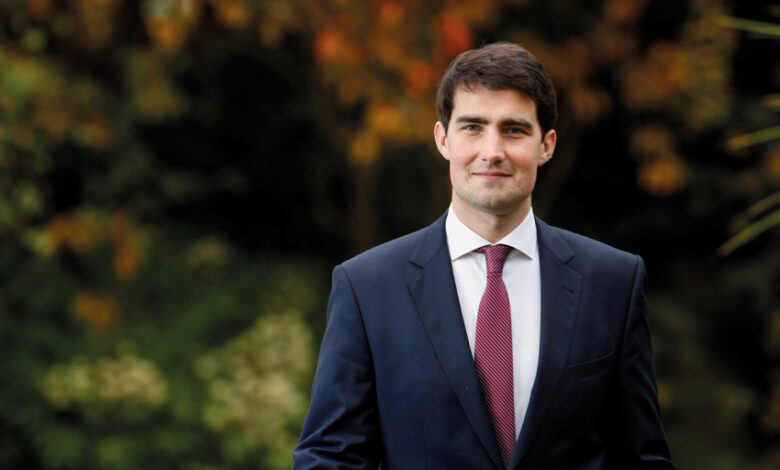 Minister of State at the Department of Transport with responsibility for International and Road Transport and Logistics, Jack Chambers TD provides an update on the implementation of Road Safety Strategy 2021–2030 and an outline of road safety priorities for 2023.
At the time of writing (31 January 2023), 18 people have died on our roads in 2023. Already, this is four more people than in the same timeframe in 2022. The monthly average of road deaths in 2022 was the highest since 2017, when a total of 156 fatalities was reached. We must not forget that in addition to those who have lost their lives on the roads, many have been seriously injured. In 2022 that number stood at over 1,200.
Behind each of those numbers is a tragedy and a family left behind or changed. Since the early 1970s, road deaths in Ireland have been declining. From a peak of 640 in 1972, numbers decreased to the point where in 2021, 138 people died, while 138 died in 2018 – a year in which road traffic volumes were not impacted by the pandemic. Ireland was described as "a model for the European Union" due to the progress it had made.
138 deaths is still too many, but it was a step in the right direction. We cannot allow a situation to develop where the progress which has been made is lost.
"We cannot allow a situation to develop where the progress which has been made is lost."

Jack Chambers TD, Minister of State with responsibility for International and Road Transport and Logistics
Road Safety Strategy
Recognising this, the Government launched the fifth Road Safety Strategy 2021-2030, with the aim of reducing road deaths and serious injuries by 50 per cent and putting in place the foundations of a plan to eliminate deaths and serious injuries on our roads by 2050.
The Strategy recognises that there is no silver bullet. Human error and human frailty are a reality and must be accommodated in our road traffic system. It also emphasises that there is a shared responsibility for road safety across all parts of this system, from road users themselves, to how our roads and vehicles are designed, to how we provide emergency care for those involved in collisions.
However, the four main causes of deaths on our roads continue to be:
1. speeding;
2. distracted driving;
3. not wearing a seatbelt; and
4. intoxicated driving.
Each of these factors come down to personal responsibility on the part of the driver.
While most drivers are law-abiding, there remains a group of drivers whose behaviours puts themselves and other road users in constant danger.
Progress
There has been good progress made in delivering the 186 actions set out in the first three years of the Road Safety Strategy, with the majority on track. An annual results conference will be held in February 2023, where we will further target additional road safety action in response to recent trends, with involvement of all strategy stakeholders.
Enhanced enforcement
In order to address the growing trend in fatalities, regulations came into force on 27 October 2022 to double fixed charges for 16 high-risk driving offences including speeding, use of a mobile phone while driving, failure to wear a seatbelt or use an appropriate child restraint, and unaccompanied learner driving.
It is intended that these substantial increases will not only penalise dangerous and illegal driving but will also greatly strengthen the deterrent effect of our fixed charge system, fostering a broader shift among drivers on Ireland's roads for the better.
Drug testing
On 1 December 2022, the new Drugwipe 6s roadside drug testing device became operational and was rolled out to gardaí across the country. This device works in a similar way to an antigen test for drug testing, making testing easier for gardaí. It can now test for amphetamine and methamphetamine, which was not possible previously, in addition to cannabis, cocaine, benzodiazepines and opiates.
According to the Medical Bureau of Road Safety, while alcohol still remains the most frequently detected intoxicant in driving in Ireland, cannabis is the second most frequently found intoxicant and its detection in drivers is continuing to increase, with cocaine being the third most commonly found intoxicant drug detected.
Speed
As the State's 99,100km road network is extensive and varied, there is no 'one size fits all' solution for speed limits. A key deliverable of the Government's Road Safety Strategy will review the framework for the setting of speed limits and consider the introduction of 30km/h default speed limit in urban areas. This will be a priority for action for both me and the Senior Officials Group early this year.
Legislation
The Government's Road Traffic and Roads Bill, which is expected to be passed shortly, will address a range of measures to enhance road safety. Legislation for e-scooters, e-bikes, and the antisocial use of scramblers will be addressed.
Once the Bill is passed, as with any other class of vehicle, regulations will have to be made for the construction, equipment and use of e-scooters, and under EU law we must allow a three-month consultation period on the technical specifications before the regulations are brought in. It will only be legal to use e-scooters in a public place when these regulations are in place.
Amendments in the Bill will allow for the completion of the Irish Motor Insurance Database, which will assist in getting uninsured drivers off our roads. The Bill will also allow Transport Infrastructure Ireland to manage traffic better on the M50 and potentially other roads in the future, by varying speed limits at peak times to allow smoother traffic flow.
Reflection
Reflecting back on the first year of the strategy, I am encouraged that there is a will to act. We can build on this progress by drawing on the wealth of data and analysis around driver behaviour, road conditions, and other factors which assist us in better understanding how and where collisions occur. This is about saving lives and preventing serious injuries for all who use our roads and I look forward to better outcomes in 2023.