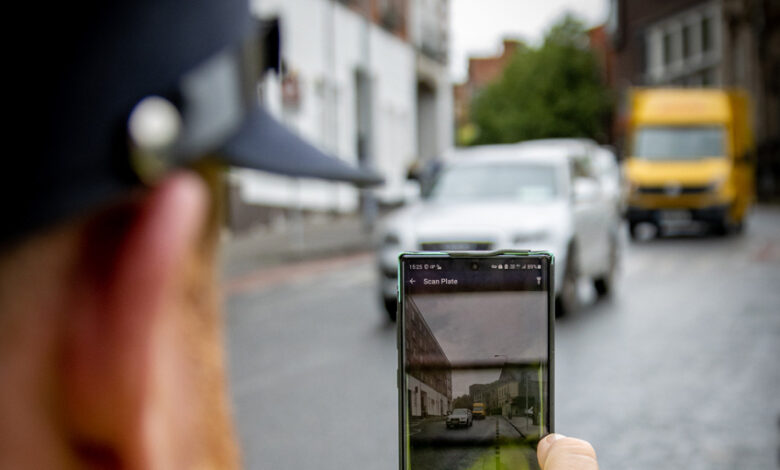 Sadly, 155 people lost their lives on Irish roads in 2022, an increase of more than 10 per cent and the highest number in five years, while over 1,290 people were left seriously injured following collisions.
That is 155 families who will never see a mother, a father, a son or daughter, or a sibling again.
Working in collaboration with the Road Safety Authority, government departments and State agencies, An Garda Síochána is focused on preventing and detecting the four life saver offences most commonly linked to serious or fatal road traffic collisions.
These are intoxicated driving, speeding, using a mobile while driving, and failing to ensure that you and your passengers are wearing a seatbelt. To responsible motorists these are common sense, but our data shows there are still far too many people that are willing to take the risk. The reality is that these behaviours are leading factors in the cause of serious injury and death on our roads.
Our road policing units nationwide are out seven days a week enforcing road safety and traffic legislation as part of co-ordinated operations such as Operation Slow Down. They are supported by our regular policing members and Community Gardaí, who as part of their duties also carry out roads policing functions.
The roll-out of over 12,000 mobility devices to front-line gardaí enhances their ability on the roadside to enforce road law legislation and keep road users safe. This advancement in technology works in tandem with our education campaigns, schools programme, and daily coverage of road traffic matters via our social media including our dedicated account – @GardaTraffic, which has over 500,000 followers.
In December 2022, gardaí conducted over 7,400 checkpoints as part of our Christmas and New Year road safety operation specifically aimed at reducing the number of fatal collisions. Our National Slow Down Day was also in operation to extend our appeal to all road users to be aware of our actions and behaviours on the roads.
Since its introduction on 1 December 2022, our new streamlined testing process, Securetec Drugwipe 6S, is supporting us in our efforts to reduce serious road traffic collisions and make Irish roads a safer place for all. The roadside testing device works like an antigen test and is more portable, faster at delivering initial results, and can detect a greater number of illegal substances that can alter a person's ability to drive safely. Such a development in our equipment means that we have strengthened our capability to detect those that unlawfully drive under the influence of illegal drugs.
As the time of writing, 15 people have already lost their lives on Irish roads in 2023. We must reverse this shocking trend in fatalities. Gardaí are out each day working to ensure you reach your destination, prevent road collisions and keep people safe.
However, we all share the roads and so there is a shared responsibility for us to look out for one another too. Together, we have an opportunity to make sure that far fewer people are killed or injured on Irish roads in 2023 and beyond.

Twitter: @GardaTraffic