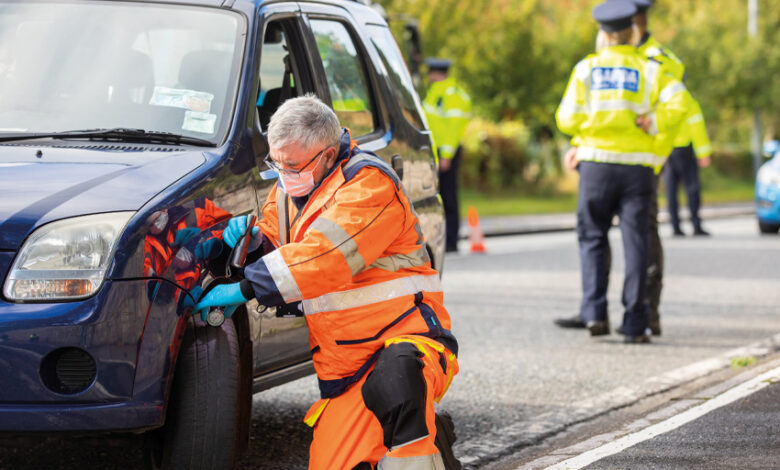 Tasked with coordinating the delivery of the Government's Road Safety Strategy, the Road Safety Authority (RSA) reflects on the increase in fatal collisions and fatalities on Irish roads in 2022 and outlines its priorities for 2023.
In 2021, the Government launched the latest Road Safety Strategy for the decade ahead. Spearheaded by government ministers and departments, alongside road safety agencies, there was a renewed momentum towards enhanced road safety and, ultimately, Vision Zero.
That renewed focus paid dividends. A total of 137 road fatalities in 2021 marked one of the all-time lowest figures recorded in the State.
As such, the challenge for 2022 was to sustain this momentum amid the post-Covid return to 'normal'. However, as people emerged from the public health restrictions, road traffic volumes increased to pre-pandemic levels. Unfortunately, there was a significant increase in fatal collisions, as well as road traffic fatalities on Irish roads.
Provisional fatality statistics published by the RSA record 150 fatal collisions and 156 fatalities on Irish roads in 2022. The highest figure since 2016, this represents a 14 per cent increase in fatalities when compared with 2021 when there were 124 fatal collisions and 137 fatalities on Irish roads.
While driver fatalities decreased by 14 per cent (from 70 to 60), passenger fatalities increased by 22 per cent (from 18 to 22). Cyclist fatalities remained unchanged with seven occurring in both 2021 and 2022, while motorcyclist fatalities increased slightly from 22 to 23. Meanwhile, pedestrian fatalities increased by a dramatic 110 per cent when compared with 2021 (from 20 to 42).
At the same time, provisional figures record a slight reduction in serious injuries on Irish roads, with 1,294 recorded between 1 January 2022 and 29 December 2022. This represents a 3.6 per cent decrease on 1,342 serious injuries during the same period in 2021.
Successes
Reflecting on road safety progress in 2022, there were two notable successes. Firstly, the RSA provided data to support then-Minister of State at the Department of Transport, Hildegarde Naughton TD's decision to double the fines for dangerous behaviours. This announcement was made at the RSA and An Garda Síochána's mid-summer road safety appeal.
As a result, the fine for speeding increased from €80 to €160, while fines for not wearing a seatbelt or using a mobile phone while driving increased from €60 to €120. Likewise, fines were doubled for other dangerous behaviours that put the safety of vulnerable road users at risk.
Secondly, advances in technology enabled the development and deployment of a new generation polydrug testing device, Securetec® Drugwipe 6s (DW6S).
DW6S is a gamechanger which means that rather than being limited to roads policing units, every individual garda can be equipped with the small, plastic devices, which are similar to an antigen test.
This is a significant development given the context that both during and after the pandemic, enforcement statistics from An Garda Síochána demonstrated a substantial increase in drink driving and drug driving.
Launched at the beginning of December 2022, the RSA anticipates that this enhanced drug testing capability will deliver positive change in 2023.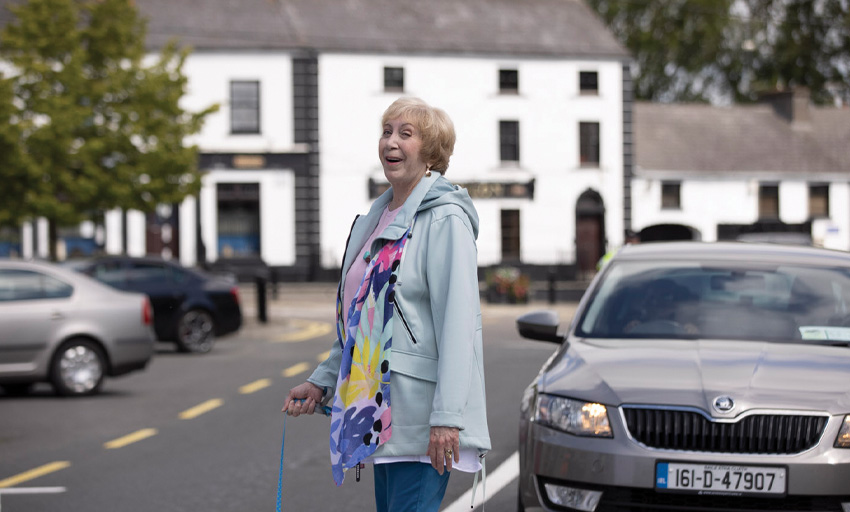 Safe Speeds
A primary priority of the RSA's ambition for 2023 will be mitigating the persistent challenge of speeding as one of the most significant factors in driver road deaths. Indeed, international research indicates that approximately 30 per cent of fatal collisions and between 10 and 15 per cent of collisions are a direct consequence of speeding or inappropriate speed.
Excessive speeding and inappropriate speed are two different concepts. Excessive speeding entails breaking the law, whereas inappropriate speed is not conducive to adverse road conditions – if the roads are icy or there is excess surface water – which also increases the risk of a collision.
A recent RSA Driver Attitudes and Behaviour Survey recorded that 64 per cent of respondents confirmed that they exceeded the speed limit 'very often', rather than 'often' or 'sometimes'. Paradoxically, the same survey indicates that 60 per cent of respondents support enhanced roads policing enforcement by An Garda Síochána.
Already, newly appointed Minister of State at the Department of Transport, Jack Chambers TD, has liaised with the RSA to reflect on the trends for 2022, review the Government's Road Safety Strategy, and prioritise actions to reduce road deaths in 2023.
"It is clear that speed will be a focus for me," the Minister of State asserted, when speaking with The Irish Times, adding: "It is particularly worrying to see a large increase in the number of pedestrians killed [in 2022]. We know that excessive speed by drivers may be linked to many of these deaths."
Highlighting the importance of statistic-driven road safety policy, the RSA notes that if a pedestrian is hit by a vehicle at 30km/h, there is a 90 per cent chance that they will survive. However, if a pedestrian is hit at 60km/h, there is a 90 per cent chance that they will die. This is a fact which will inform many of their priorities in 2023.
With 156 road fatalities in 2022, the ambition of reducing this figure to 130 or fewer in 2023 is an indication of the scale of the challenge ahead.
Speed review
One positive of the Covid experience was the tangible demonstration of the benefits unlocked by safer spaces and places – including roads – in terms of walking and cycling in a much safer manner. Elsewhere in the EU, member states have subsequently introduced 30km/h speed zones as a default in urban areas. This policy is not just intended to deliver a speed zone for vehicles, rather it is about delivering safer communities.
Among the 50 high-impact actions for the Phase 1 2021-2024 action plan, formulated to coordinate the implementation of the Government's Road Safety Strategy, is a speed review which entails the establishment of a working group to "examine and review the framework for the setting of speed limits, including introducing 30km/h limits as the default in urban areas".
The RSA also advocates for a consistent approach visible road signage, including variable signage outside schools.
Education
Another high-impact action set to be prioritised by the RSA in 2023 is road safety education. The Government's Road Safety Strategy includes a high-impact priority to deliver public education on inappropriate and excessive speeding in conjunction with An Garda Síochána enforcement activity, with an emphasis on protecting vulnerable road users.
As per the Netherland's best practice inclusion of road safety education as a mandatory element of the school curriculum from pre-school onwards, the strategy seeks to explore the introduction of road safety as a mandatory component of the Irish education system.
Many schools are very positive and proactive around road safety. Very often, however, the staff in the schools who are positive, proactive, and enthusiastic about road safety have, unfortunately, been impacted by serious injury or fatality on the roads. Instead, a consistent approach must be cultivated.
Deterrant
Evidence from An Garda Síochána data indicates that when an individual is caught speeding and receives penalty points alongside a fine, the likelihood of re-offending is reduced in the subsequent four years.
While the fines for dangerous behaviour were doubled in 2022, road safety stakeholders, including the RSA, must consider whether doubling fines have the desired effect, or further change is required.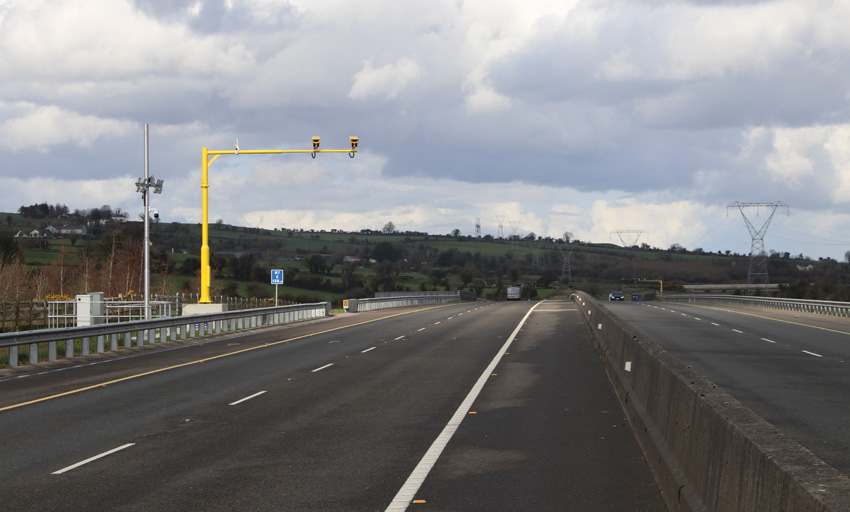 In-vehicle technology
In 2022, the RSA collaborated with the European Commission subject matter groups in relation to Advanced Driver Assistance Systems (ADAS). The Commission's new Vehicle General Safety Regulation, which came into effect in July 2022, introduced a range of mandatory ADAS to improve road safety and better protect passengers, pedestrians, and cyclists across the EU.
New legislation has been passed and there are new laws for vehicles being sold that incorporate ADAS. As such, all new vehicle types must be equipped with Intelligent speed assistance; alcohol interlock installation facilitation; driver drowsiness and attention warning systems; emergency stop signals; and reversing detection systems There are significant road safety benefits unlocked by these technologies.
As part of its safer driving for work objective, the RSA is encouraging employers, particularly in public sector bodies, to replenish their vehicle fleets, with vehicles that have ADAS technologies.
Vision Zero
On the overall journey towards Vision Zero – eliminating road deaths and serious injuries on Irish roads by 2050 – the Government's fifth Road Safety Strategy 2021-2030 is an initial step.
The latest strategy seeks to reduce the number of serious injuries and fatalities on Irish roads by 50 per cent by 2030. This means reducing serious injuries to 630 or fewer and reducing fatalities roads to 72 or fewer per annum.
As such, the Government's Road Safety Strategy has established a target of no more than 130 or fewer fatalities in 2023. At the same time, the target for serious injuries in 2023 is 1,213 or less.
Recognising that this ambition is a priority for all relevant government departments and road safety agencies, the RSA, as the lead agency for coordinating the delivery of the Government's Road Safety Strategy, emphasises that to achieving these goals, requires the delivery of Phase 1 targets. This means that road deaths need to reduce to 122 or fewer, and eight serious injuries to 1,133 or fewer by the end of 2024.
With 156 road fatalities in 2022, the ambition of reducing this figure to 130 or fewer in 2023 is an indication of the scale of the challenge ahead.