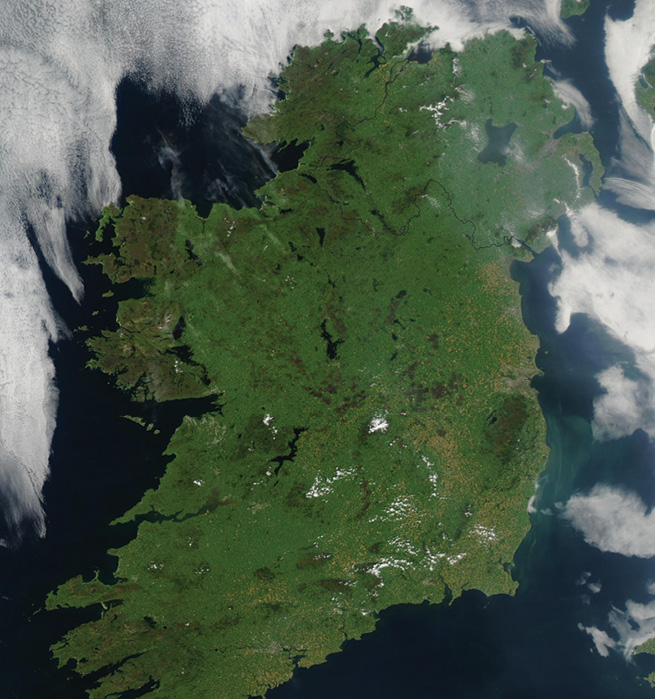 The uncertainty and turmoil unleashed by the UK's decision to leave the EU has provoked a fresh burst of introspective thought on Irish unity scenarios among the political establishment.
Addressing the British-Irish Association in Oxford, Taoiseach Enda Kenny identified the peaceful pursuit of a united Ireland as being a "lynchpin of the Good Friday Agreement and of the peace process". He added: "If there were democratic consent to Irish unity at some time in the future, there must be a mechanism to ensure that democratic decision can be implemented within the European Union, as was the case in Germany."
However, An Taoiseach qualified previous post-Brexit comments and outlined his opposition to any immediate prospect of a border poll. "There is no convincing evidence to suggest that a majority of the people of Northern Ireland would opt for a change in its constitutional status. There are more urgent issues facing our island," he stated.
Presently, Micheál Martin shares that particular platform with Enda Kenny and emphasises the absence of evidence to suggest that the majority within the North would vote for Irish unity. "To me, unity is about people, not territory. It's about having genuine unity of people from different traditions," he affirmed.
In the meantime, a newly established Fianna Fáil working group has been tasked with conducting research into the practicalities of Irish unity. The intention being that, at the end of a 12-month timeframe, the party will possess a detailed report into the intricacies of crafting a united Ireland.
Such a process reflects the Scottish Government's publication of a white paper which outlined the case for Scottish independence. At the time, Alex Salmond described Scotland's Future, a 670-page document, as "[the] most comprehensive blueprint for an independent country ever published." Its impact cannot be underestimated. Prior to the document's release in late 2013, support for independence was polled as low as 25 per cent. In the referendum which took place less than a year later, 45 per cent of Scots voted in favour of self-determination.
Expanding on his own party's calls for a border poll, Sinn Féin leader Gerry Adams has spoken in favour of a non-partisan effort to produce a similar framework document. He stated: "Wishful thinking will not bring about unity. We have a mechanism to achieve unity… Now is the time for all parties who support Irish unity to come together to design the pathway to a new and united Ireland."
In order to pursue this end, the party produced a discussion document titled 'Towards a United Ireland'. One recommendation made is the appointment of Minister of State with responsibility for strengthening the advancement of unity and coordinating the Government's all island policies.
In an Irish context, one sphere which will require particular consideration is that of democratic representation and legislative authority. Article 15 of Bunreacht na hÉireann guarantees that, while sole and exclusive law-making powers rest with the Oireachtas, provision can be made for subordinate legislatures to be established and assigned respective remit. An obvious option, made possible by the foresightedness of the constitution, would be the facilitation of dual or even provincial legislative bodies to govern the island. Such a prospect may be fundamental in attracting support for unity among opponents.