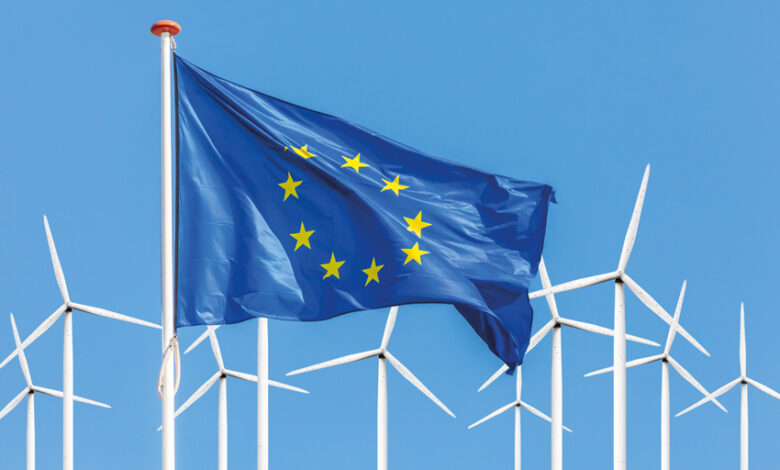 The European Commission has announced a new green subsidy industrial plan, in a bid to ensure that EU member states do not lose the business of green manufacturing companies to China and the United States.
The plan, named the the Green Deal Industrial Plan, proposes utilising around €250 billion from the EU's post-pandemic recovery fund amid a backdrop of the International Energy Agency (IEA) estimating that the global market for mass-produced clean energy will triple to around $650 billion a year by 2030, with related manufacturing jobs to more than double.
In China, Xi Jinping's government has been providing green manufacturing companies with subsidies equalling in the region of €260 billion under its Five-Year Plan programme. In the United States, since the passage of the Inflation Reduction Act, President Joe Biden's government has announced that it will mobilise over $360 billion (€330 billion) by 2032.
Currently, the EU spends around €100 billion on net zero ecosystem startups which has produced more than 400GW of wind and solar renewable energy capacity in the EU in 2022, an increase of over 25 per cent compared to 2020.
However, the increase in subsidies in the United States, combined with the relative stability of a Congressional Act and vision to 2032, has prompted concerns among senior EU representatives that companies could leave the continent in favour of the US.
The document outlining the plan states: "The Commission will continue to make full use of trade defence instruments (TDI) to defend the single market, and rules-based international trade, from unfair trade practices like dumping and distortive subsidies."
The EU has further stated that, in the coming months, the Commission will propose a Net-Zero Industry Act which will streamline permitting processes and harmonise standards, as well as a new Critical Raw Materials Act to promote local extracting, processing, and recycling, designed to help wean the EU off reliance on China for the importation of rare earths and lithium, which will be vital materials for the green transition.
With China and Russia – from which the EU is rapidly reducing fossil fuel imports – having sought a more cooperative relationship with one another, the political context of the green subsidies plan cannot be ignored, and is designed to ensure that European countries have the resources to foster a strong green manufacturing sector as the industry grows worldwide.
Green Deal Industry Plan:
Main measures
• €250 billion for the greening of industry, including offering tax breaks to businesses investing in net zero infrastructure
• European Sovereignty Fund to be used to ensure Europe has an edge on "critical and emerging technologies" such as microelectronics and artificial intelligence
• Proposed Net Zero Industry Act, which would speed up the issuance of permits for green projects, and the Critical Raw Materials Act
• Loosening of state aid rules that would allow member states to match the aid offered by a third country for initial investments into "targeted" sectors relevant to the net-zero transition