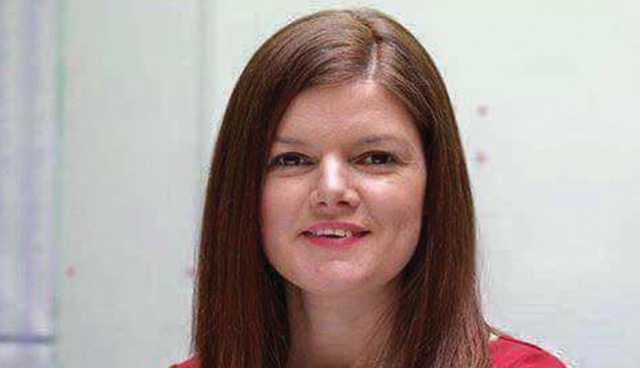 Kathleen Funchion was first elected to Kilkenny County Council as a Sinn Féin representative in 2009 before being returned as a TD for Carlow-Kilkenny in 2016. A graduate of the American College, Dublin, she had previously worked as a full-time SIPTU organiser.
How did your political career begin?
I first joined Sinn Féin in August 2003. I lived in Dublin at the time and Sinn Féin was very active in the area and I agreed with the party's policies and ethos. Having studied sociology and coming from a workers' rights background (I grew up in a strong trade union household), I developed an interest in what the party represented.
In 2005, I agreed to contest the 2007 general election for the party after being selected at a convention where Martin McGuiness spoke. I was eventually elected to Kilkenny County Council in the 2009 local election and was subsequently re-elected as a councillor in 2014. I was then selected as the candidate to run in the 2014 by-election and again in the 2016 general election, when I was elected as the first Sinn Féin TD for Carlow-Kilkenny since 1923.
What are your most notable achievements to date?
Politically: I am the first Sinn Féin TD elected to the Dáil in the Carlow-Kilkenny Constituency in 93 years, securing the third of five seats. I am also the only female TD elected in the entire constituency and the only TD to open a full-time constituency office in each of counties Carlow and Kilkenny, between which I divide my time equally.
During one standout initiative in my time as a Kilkenny county councillor, I was involved in arranging for a disused swimming pool building to be gifted to a local boxing club who resided, up until that point, in a building which was entirely unfit for their purpose. They had a growing female membership who had no access to changing room facilities etcetera, so the former swimming pool was an ideal location for the club with suitable amenities in place.
Currently I am Sinn Féin's Spokesperson on Childcare and member of the Joint Oireachtas Committee on Children and Youth Affairs. I was recently approved by the Committee in my request to conduct a report on the working conditions of professionals in the early childhood care and education sector. The report aims to make recommendations about pay and conditions in the sector that will receive cross party Committee support. This will be a valuable advocacy tool for all stakeholders concerned by the deteriorating staffing crisis and its impact on the sustainability of the sector. I am also the first Sinn Féin TD to chair the Oireachtas Committee on the Implementation of the Good Friday Agreement.
Personally: I am a mother of two boys, whom I love dearly and am very proud of.
At college, I completed a first-class honours degree in sociology and attained a post-graduate qualification in employment law. For several years previous to this I was employed as a workers' rights advocate for SIPTU.
What is unique about representing Carlow-Kilkenny?
Carlow-Kilkenny is a diverse two-county constituency which incorporates a mixture of both urban and rural areas. Each county, while exhibiting many similar priorities with regards to housing, hospital waiting lists and early years worker's pay and conditions, also has its own unique challenges. In Kilkenny, for example, I am currently involved in opposition to the proposed cancellation of the rural X7 bus route, while in Carlow the proposed Barrow Blueway is an issue.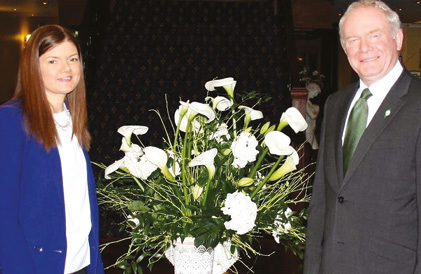 "I am the first Sinn Féin TD elected to the Dáil in the Carlow-Kilkenny Constituency in 93 years."
As a consequence of the distinct challenges, I feel that it is very important that the elected TDs in the constituency split their time proportionately and show equal respect to both counties. It is for this reason that I fulfilled my campaign promise to open a full-time constituency office in both Carlow and Kilkenny, as well as hosting outreach clinics in rural areas on a monthly basis in areas such as Tullow, Bagenalstown and Castlecomer.
How can the Oireachtas better engage with the legacy of mother and baby homes?
Sinn Féin has called for a truth commission to be established and all mother and baby homes to be taken into the remit of the investigation. The only way to ensure justice and allow survivors to get some sort of closure is to listen to the survivors and carry out a full investigation into what happened in the homes. People should be allowed access to their files and a full and transparent investigation carried out in a reasonable timeframe.
What are your interests outside of the political sphere?
In this role, it's very difficult to get time for much else. I mainly spend any free time with my two boys and take the chance to catch up with friends. I have always enjoyed running, reading and dancing and try to fit them in. I had the opportunity to take part in two different Strictly Come Dancing for charities which were a welcome break from politics.