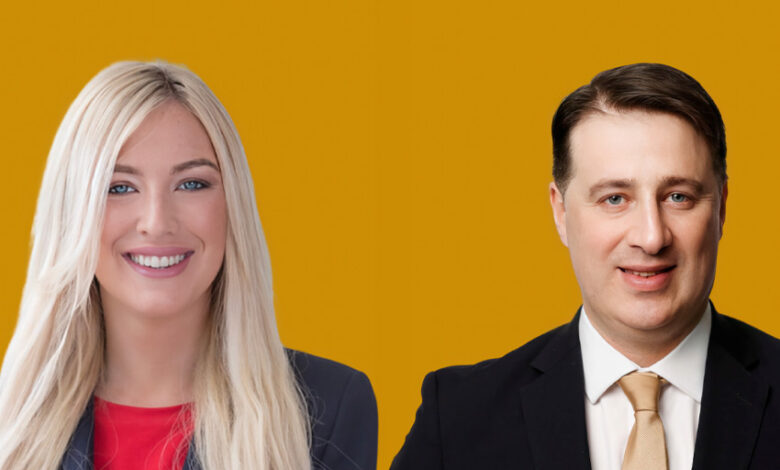 The Department of Transport in the Republic of Ireland and the Department for Infrastructure in Northern Ireland have collaborated on a €35 billion proposal intended to revolutionise the island's railway network. David Gunn and Chelsey O'Doherty of Mason Hayes & Curran analyse the draft report of the All-Island Strategic Rail Review.
The draft report of the All-Island Strategic Rail Review (AISRR) makes 30 recommendations, covering six main themes, ranging from service improvements (such as direct Cork-Limerick-Galway services) to major, long-term infrastructure projects (including a new railway from Belfast to Derry via Portadown).
While the enthusiastic tone of the AISRR is encouraging, reasonable questions have been posed as to whether the recommendations will be followed and, if so, where they fit in with existing spending commitments such as the priority infrastructure projects in the National Development Plan (NDP). This briefing considers the contractual structures which may be used more frequently going forward in delivering future rail projects in Ireland and examines the challenges that rail industry stakeholders should be mindful of when negotiating rail contracts.
Contracting structures
There has been recent debate on the use of more collaborative contract forms to deliver projects. We have seen increased use in Ireland of the NEC suite, which is commonly used in the UK. This move towards more collaborative contracts bolsters the flexibility seen from public sector bodies in recent years in infrastructure projects, when dealing with unexpected events such as Covid-19 and high inflation for materials and goods experienced by contractors.
We expect to see an increased use of public private partnerships (PPPs) in future rail projects. PPPs offer several benefits, with one of the most significant advantages being access to private funding sources, which reduces the burden on government budgets and taxpayers, as the debt is considered to be off the State's balance sheet. Additionally, PPPs enable the sharing of risks between public and private entities, offer private sector efficiencies and innovation, and typically include availability or performance-based contractual terms which incentivise private partners to meet project milestones and maintain operational standards. This leads to reduced construction time and better service quality and long-term maintenance.
It is important to remember that not all infrastructure projects are created equal and rail infrastructure brings unique challenges which are not seen in more straightforward construction projects. The size of these projects can make it sensible to divide them into smaller, more manageable contracts and we see this structure in the proposal for Dublin's multi-billion-euro MetroLink subway line. It is proposed that the design-build contract packages for construction of the base civil infrastructure for the project will be procured under three separate contracts, which given recent trends may incorporate NEC principles. A single, availability-based, PPP contract will be awarded for the delivery of line-wide systems, station fit out works, automated systems, rolling stock, construction of depot and operations control buildings and a 25-year operations and maintenance contract.
Challenges
Significant cost overruns on individual major projects often attract media attention and calls for increased risk transfer to contractors. However, while a high level of risk transfer to contractors may achieve results on certain projects in the short term, this approach may not create an attractive contracting environment to assist the country in meeting its long-term infrastructure needs. More collaborative approaches, rather than just increasing contractors' risks, is a sensible way forward.
Interface risks are also a significant challenge in the rail sector because of the multitude of stakeholders. This complexity can result in an increased likelihood of interface risks, as coordinating activities and ensuring seamless integration among these entities can be challenging, with issues leading to significant time and cost consequences. These factors can impact not only the current phase of a project, but also have knock-on consequences for future stages, impacting overall project schedules and costs. Therefore, proactive risk management and clear interface arrangements are essential to minimise these risks.
"It is important to remember that not all infrastructure projects are created equal and rail infrastructure brings unique challenges which are not seen in more straightforward construction projects."
Funding
Another significant challenge when delivering large scale rail infrastructure is the availability of funding. Under the NDP, the Government committed a spend of €165 billion between 2021 and 2030, with at least €35 billion to be invested in transport generally. However, the total bill for the AISRR recommendations alone amount to €35 billion of additional spending beyond the NDP, with the AISRR estimate excluding costs associated with existing spending commitments such as the expansion of Dublin's DART network and investment in the MetroLink project. Such high spending requirements bring their own set of significant challenges, but if we want to build out our rail infrastructure, we need commitment from the Government of adequate financial resources linked to a realistic cost-analysis of these major projects.
Looking forward
There is an argument against significant investment in rail, given we are already transitioning to electric vehicles (EVs) and hydrogen fuelled trucks, which may reduce the need for heavy rail freight in the medium to long term, reducing the urgency to invest in rail. However, while EVs and hydrogen trucks can reduce emissions, they will not solve the urban congestion issues that Ireland's cities face, nor are they better suited than rail for high-capacity, long-distance transport. While the shift to EVs is certainly a positive development in the decarbonisation of transport, it is not a comprehensive solution. Rail infrastructure remains essential for efficient, sustainable, and resilient transportation systems, especially in urban areas and for long-distance travel.
While the AISRR and our existing rail infrastructure spending commitments in the NDP are ambitious plans to drive progress towards better connectivity, sustainability, and economic growth through our rail infrastructure, we cannot forget about the important task of reconciling ambition with reality. If we want to successfully deliver an efficient and sustainable transport system in Ireland, it is essential that our government's ambitious goals must firstly be analysed and prioritised, then supported by adequate funding and, finally, realised through well-structured contracts.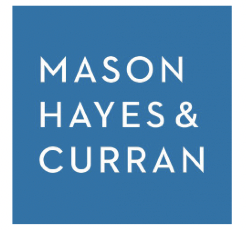 David Gunn, Partner
Construction, Infrastructure and Utilities
T: 086 035 9526 | E: dgunn@mhc.ie
Chelsey O'Doherty, Senior Associate
Construction, Infrastructure and Utilities
T: 086 165 9631 | E: codoherty@mhc.ie