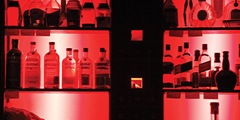 Due to "serious concerns" about the level of binge drinking in Ireland, alcohol has finally been added to the National Drugs Strategy along with dangerous illegal drugs.
For the first time alcohol has been included in the National Drugs Strategy alongside the main problem illegal drugs, heroin and cocaine.
Each Irish person aged 15 and over, who drinks alcohol, has an average of 20 drinks per week. This is equivalent to 10 pints of beer or three bottles of wine or one bottle of spirits.
According to the Government's National Drugs Strategy for 2009-2016, Irish drinkers each consumed 12.8 litres of pure alcohol in 2008. In the European Union, Ireland is second only to Luxembourg for its alcohol consumption per capita.
Edel Foley is Manager of the Matt Talbot Adolescent Services, an adolescent alcohol and drug service in Cork. She says that more people are using alcohol as part of their "poly-drug use" and are "speedballing" which means they inject heroin and cocaine at the same time.
A spokesman from the Department of Community, Rural and Gaeltacht Affairs (DCRGA) told eolas that the inclusion of alcohol and drugs in a combined national substance misuse policy will facilitate a more coherent approach to the issues and consequences of alcohol and illicit drug use, including addictive behaviours.
"Throughout the consultation process for the new strategy, the issue of problem alcohol use was highlighted," he commented. Poly-drug use, often including alcohol, is now the norm among illicit drug users, with over 70 per cent of those presenting themselves to treatment services being poly-substance users.
"There are serious concerns in relation to the high level of alcohol consumption and binge drinking in Ireland," the spokesman said.
To deal with the state's alcohol problem, the new Drugs Steering Group could take the lead from the Irish Medical Organisation (IMO) which has been calling for a ban on all media advertising of alcohol since 1989. The IMO has consistently called for regulation of alcohol advertising, especially with sporting organisations.
In what has been described as "a strange departure from government policy", the HSE and the Irish Pharmacy Union have accepted €750,000 funding from the Elton John AIDS Foundation, to roll out needle exchange services through community pharmacies in 65 new locations in order to deal with the increasing use of heroin.
Drugs Minister John Curran said: "It is heartening to see a public figure like Elton John being involved in such work and I thank him and the foundation for their support for this initiative in Ireland."
However, Tony Geoghehan, Chief Executive of Merchants Quay Ireland (MQI), a voluntary organisation that provides services to drug users and homeless people in Dublin, is concerned about future funding if the Government has had to resort to "an international charity that normally funds services in Third World countries such as Africa."
The drugs strategy, which was launched in September by Minister Curran will operate on a budget of approximately €275 million.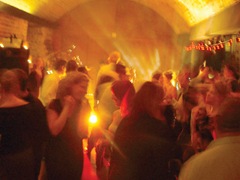 A breakdown of likely expenditure is as follows:
• Health Service Executive (HSE):
€102.1 million for the provision of treatment and rehabilitation services and health promotion schemes. These include substitution treatment (methadone), residential rehabilitation, detox, counselling, targeted health awareness campaigns and are supplied directly by the HSE or through the community and voluntary sector and individual GPs.
• An Garda Siochána: €44.4 million for the Garda National Drugs Unit to target gangland activity around the supply and distribution of illegal drugs. It will also fund juvenile services such as the Juvenile Liaison Scheme and the Gardaí Diversion Programmes and will help implement random roadside drug testing.
• DCRGA: €40.6 million funding for projects developed under local and regional drugs task forces who deal with treatment, rehabilitation and prevention pillars. The department also provides funding for research. For example, the Minister recently announced funding of €1.1 million towards the development of treatment clinics in Limerick, Cork, Waterford, Enniscorthy, Drogheda and Dundalk and this was combined with a package developed in the HSE south aimed at eliminating methadone waiting lists in that area.
• Office of the Minister for Children and Youth Affairs: €28.5 million funding for youth diversionary programmes primarily the young people's facilities and service's fund such as, the development of youth sporting facilities and youth cafes to curb underage drinking.
• FÁS: €18.8 million funding for approximately 1,000 special Community Employment places for recovering drug misusers.
• Customs: €15.0 million funding for supply reduction measures through ports, airports, post and borders.
• Department of Justice Equality and Law Reform: €14.6 million funding for a variety of justice related services such as probation service funding for welfare projects involving problem drug users on probation
• Irish Prison Service: €5.0 million for treatment and rehabilitation services in prisons.
• Department of Education and Science: €3.6 million funding for school based prevention programmes and other awareness raising initiatives.
• Department of Health and Children: €1 million funding for research and information systems relating to supply reduction issues.
Profile: Drugs Minister John Curran
Appointed Minister of State with special responsibility for the National Drugs Strategy and Community Affairs at the DCRGA in 2008, Curran was first elected to Dáil in 2002. He is a TD for the Dublin mid-west constituency.
He is a member of the Public Accounts Committee, the Education and Science Committee and was on the Committee for child protection in the last Dáil.
Minister Curran and the department have responsibility for co-ordinating the implementation of the National Drugs Strategy which is based on the four pillars of supply reduction, prevention, treatment and research.
He heads a new Office of the Minister for Drugs and is currently holding personal meetings with all local and regional drug task forces in order to implement the drugs strategy.
He says: "While illegal drug use continues to be predominantly a younger adult phenomenon, with those under 35 accounting for the bulk of usage and males being twice as likely to use drugs as females, problem alcohol use occurs across all strata of Irish life."
He says that on average "just over 73 per cent of the population used alcohol in the last month, while approximately 3 per cent used illegal drugs, mainly cannabis" and adds, "these figures give some idea of the different scales involved with regard to problem alcohol use and illegal drug use."
Curran is not concerned with moderate alcohol consumption but with "underage drinking, binge drinking among young adults leading to potential public order problems and the levels of excessive drinking at all ages that can give rise to significant health problems for the individuals involved."
Tags: Health