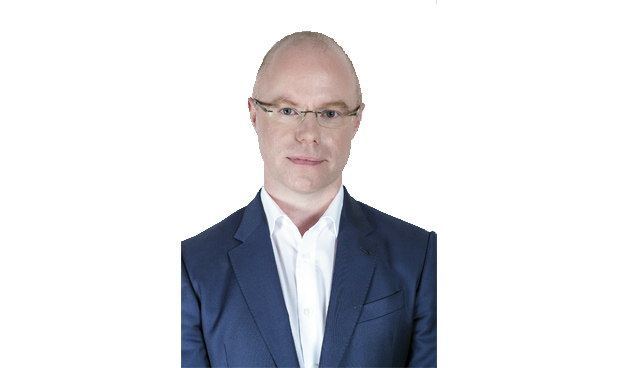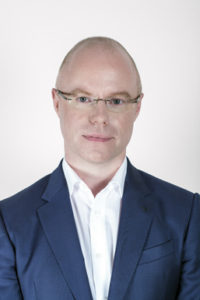 Fianna Fáil's recently appointed Brexit spokesman, Stephen Donnelly, explores the potential of barriers to Irish business and trade posed by Brexit and makes the case for a dedicated Minister for Brexit.
I was sitting close to the back of a large lecture theatre in Boston, listening to Professor Lant Pritchett's views on globalisation. 'Trade is good'. Lant was moving through slides on deadweight loss, World Trade Organisation (WTO) talks, comparative advantage and lots more. Every now and again that same slide would appear – three words in big, bold print – 'trade is good'. That is more true for Ireland than most. Brexit is complex. It poses political, social and economic challenges, as well as genuine opportunities. But it is, without a doubt, bad for trade. How bad is as yet unknown. However, the potential downsides of Brexit are such that it must be treated with absolute focus and determination, both by the State and by the business community.
When the UK voted Leave, many were shocked. How could a majority have just voted to do something almost certain to harm them? There are many reasons of course, including a sense that immigration has gone too far, that the EU has become an out-of-control super-bureaucracy, that globalisation isn't working for the man and woman in the street. Politically, the last of these should cause most alarm. It's the fire behind recent US elections and the rise of extreme candidates in Europe. In short, if the status quo isn't working for you, why would you vote for it? So they didn't and they voted for change. One aspect of that change will be new trade barriers between the UK and Ireland.
The initial thinking was that we'd see a 'soft' Brexit incorporating some new controls on emigration, a reduction in payments to the EU, maybe a similar setup to the EFTA countries (European Free Trade Association). However, the signals from London are more extreme than anticipated, and on the eve of Article 50 being triggered, we are now firmly in the realm of a 'hard' Brexit. British Prime Minister May has indicated that the UK will leave the single market and the customs union. The single market concerns the so-called 'four freedoms' – the free movement of goods, people, services and capital between EU States. The customs union is an agreement to have common external tariffs between the EU and other countries.
If the UK exits both, we could be looking at very significant barriers to trade and business. Tariffs on goods from the UK to Ireland will increase input costs for Irish businesses. Tariffs from Ireland to the UK will make Irish goods and services less competitive, already happening due to weakening sterling. We may see quotas applied to particular goods. The UK won't be governed by EU State-Aid rules, so UK businesses may get new subsidies and other support from government that the Irish State can't provide. It may become more difficult for Irish businesses to travel to, and do business in, the UK. There could be different regulations, adding new costs to trading with the UK. Customs depots for goods would increase the costs of transport. UK standards could be reduced while Irish businesses still conform to EU levels, making it more difficult to compete in the UK market.
"However, the signals from London are more extreme than anticipated, and on the eve of Article 50 being triggered, we are now firmly in the realm of a 'hard' Brexit."
There are two separate negotiations to take place, one concerning the 'divorce', the other concerning the future relationship, including trade. Once Article 50 is triggered, there is a two-year timeline to the UK being formally out of the EU. It's likely the divorce talks won't get going in earnest until September or October. The view from the EU is that the trade talks can't start until the divorce talks end, but this is unrealistic. However, no serious trade talks could start before October, leaving about a year and a half to the formal exit. But trade talks take a lot longer than that. In the recent trade agreement between the EU and Canada, for example, formal negotiations took eight years, with five years before that spent working out the parameters for the talks.
The mechanics between the EU and the UK should be simpler than for Canada, but the politics are more complex, with some in the EU keen to ensure the UK suffers economically. If nothing is agreed by the end of the two years, a trade 'cliff' will be reached, at which point WTO tariffs kick in. The WTO has a lot of 'bound' tariffs, levels each party agrees they won't exceed. It's allowable to apply tariffs below these bound levels, but it's custom in the developed world to apply tariffs at the bound levels. Some tariffs are pretty low. Organic chemicals, toys and sports equipment, for example, have tariffs well below 5 per cent. But others are high. Many food products, for example, are in excess of 20 per cent, rising to over 50 per cent.
With so much uncertainty, it's difficult for Irish businesses to prepare for Brexit. There may or may not be restrictions on work in the UK. WTO tariffs may or may not be applied. Customs depots may or may not appear along the border. Quotas, state aid for UK businesses, changes in standards may, or may not, materialise. However, there are still steps worth taking. Businesses can look into currency hedging, essentially setting an exchange rate in advance, to avoid the dangers of sharp fluctuations in the value of sterling. They can also work with Enterprise Ireland to seek new markets. One Wicklow business I've been working with, for example, responded to Brexit and falling UK demand by analysing other EU markets. They found several that fit their product well, and have actually revised up their growth forecast, even while business with the UK falls.
The State, too, is somewhat limited, mainly by having to negotiate with the UK as part of the EU27. Nonetheless, it is critically important we play an active and focused role. A wide range of supports for businesses must be sought, including temporary relaxation of state aid rules, new training and support in market diversification, better linkages to multinational supply chains, increased access to affordable credit, better access to government procurement contracts and help in establishing bases in the UK. A transition period should be sought, to ensure no trade 'cliff' is hit. The Common Travel Area must be protected, and Ireland should push for trade barriers to be as small as possible, be they tariffs, quotas, regulations, standards, or anything else. At the same time, it is essential that the tax base is protected, (e.g. by ensuring the so-called vulture funds are adequately taxed), in order to invest in areas like education, training and infrastructure. The border regions, which are particularly at risk, should have specific funding allocated to help deal with Brexit. The North should have special status, allowing it to function as a hybrid between the UK and the EU.
All of this requires political leadership, which is why a Minister for Brexit should be appointed. To date, we've been told this wasn't necessary, as An Taoiseach Enda Kenny is our man in Europe, with the necessary experience and relationships. But that's going to change. It will be several months before a new Taoiseach is in place, followed by a Cabinet reshuffle, then new ministers taking time to get on top of their briefs. In the meantime, Article 50 will be triggered, the detailed parameters for talks will be developed, and the formal negotiations will have started. A Brexit Minister would, at a minimum, provide focus and coordination at a senior political level during all of this change.
The Taoiseach recently described what's coming as 'the most important negotiations in our history as an independent state'. Brexit concerns Northern Ireland and the peace process. It concerns the future of the Republic in an EU without the UK. It concerns the close cultural and social links between the UK and Ireland. And it concerns trade. With so many moving parts, it's impossible to know what's going to happen. However, Brexit is first and foremost a political problem that requires a political solution. Right now, tensions are high in London and Brussels. But economic reality will bite sooner or later, and Ireland must be well positioned, and prepared, to help find a political solution that entails as little change as possible.