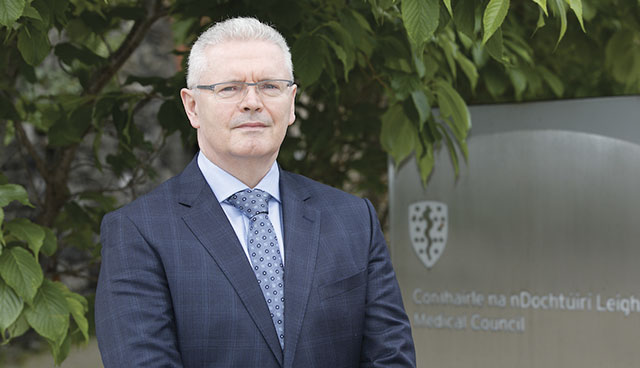 A comprehensive and coordinated approach to the medical workforce is needed to secure the future of our health service writes Leo Kearns, Medical Council CEO.
For the past two years, healthcare providers and institutions in Ireland have had a tumultuous time, navigating the uncharted waters of the Covid-19 pandemic. While there have been many steep learning curves, the dedication of tens of thousands of healthcare staff to meet the challenge of delivering care to their patients and the wider community in such difficult circumstances has been truly outstanding.
This experience has once again reminded us that our health service is fundamentally dependent on the people who work in it. Quite simply, without high-quality healthcare staff, at all levels and in all disciplines, it is not possible to have a high-quality healthcare service. While the pandemic may have refocused attention on the challenges faced by healthcare staff, the reality is that issues relating to workforce and staffing long predate the arrival of Covid-19.
The primary role of the Medical Council, as the regulatory body for the medical profession, is to protect the public. While there is perhaps a general perception that this only refers to the Council's responsibility to investigate complaints against doctors, the Council's actual role is much broader and relates also to registration, education and training, maintenance of professional competence and ethical and professional guidance; all of which play a very significant role in protecting the public.
In the context of this broader role, the Medical Workforce Intelligence Report, published by the Medical Council, provides essential information regarding the make-up of the Irish medical workforce. The 2019/2020 Report highlighted issues that affect Ireland's doctors including excessive working hours, resourcing issues, workplace bullying, consultant vacancies, doctor training numbers and the need for a greater focus on doctor wellbeing.
24,720 doctors retained their place on the Medical Council's register as of June 2020, while 1,135 doctors withdrew voluntarily from the register in 2019, of whom 382 doctors were graduates of Irish medical schools. The main reasons cited for voluntary withdrawal were resourcing, excessive working hours, lack of respect, personal and family reasons, retirement, costs of professional indemnity and registration, inflexibility of the registration model and in 2020, reasons associated with the impact of the Covid-19 pandemic.
There has long been a positive history of Irish doctors moving to work abroad for a period and returning to work in the Irish healthcare system, which then benefits from that enhanced experience. However, it is concerning that despite having a relatively high number of medical school graduates by international standards, the Irish healthcare system is still significantly dependant on recruiting doctors from around the world to fill staffing gaps and who in the main are not in a training programme. Recent changes to legislation to remove the barrier to access training for non-EEA qualified doctors are very welcome, but more needs to be done in this regard.
The Medical Council's annual Your Training Counts survey provides insights into the experiences of trainee doctors and interns in the Irish healthcare system and examines working conditions, experiences of bullying, retention and career plans, and the health and wellbeing of doctors on training schemes.
Overall, the results of the latest Your Training Counts survey have been broadly positive, and in some areas, we have seen improvements on recent years. The latest survey was carried out in 2019 and 2020, so although it captures the timeframe of the outbreak of the Covid-19 pandemic, interns and trainees largely reported feeling safe in their workplace, having good general and mental health, and their self-reported quality of life is similarly positive and improving year on year.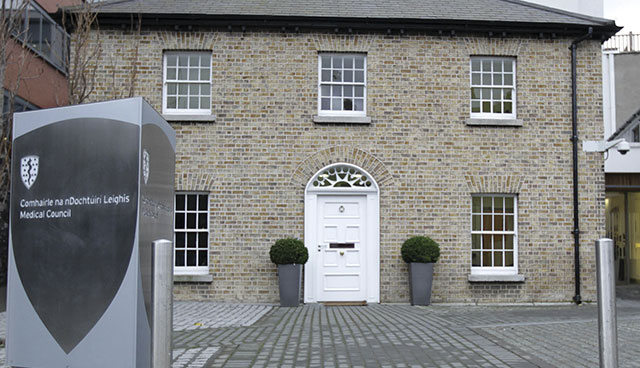 "The latest survey was carried out in 2019 and 2020, so although it captures the timeframe of the outbreak of the Covid-19 pandemic, interns and trainees largely reported feeling safe in their workplace, having good general and mental health, and their self-reported quality of life is similarly positive and improving year on year."
However, significant issues do remain, including bullying and harassment, and working excessive hours. While the percentage of trainees who reported experiencing bullying has decreased since the previous survey, it remains far too high. An environment where bullying or intimidation is tolerated creates conditions where an adverse event is more likely, with the consequent implications for patient safety.
Long working hours are associated with burnout and stress and increase the likelihood of involvement in adverse events, thereby negatively impacting patient safety. It is therefore necessary to ensure that the European Working Time Directive (EWTD) is followed in all clinical settings. Furthermore, compliance with EWTD is necessary in addressing retention and attrition rates and ensuring the wellbeing of doctors and high-quality, sustainable patient-centred care.
These are challenges that must be addressed as they impact directly on patient and professional safety. Patterns highlighted in previous reports are repeated in 2019 and 2020 and will continue to do so in the future unless there is a commitment to collective, coordinated and planned action across stakeholders.
There is no simple or single solution to the problems faced by the medical workforce. We must address the systemic issues impacting our doctors, so we can truly protect patients, and support our medical workforce.
What is clear is that we need a comprehensive medical workforce strategy for our country, one which addresses critical immediate issues and also plans for the next 10 to 20 years. This needs to be part of a broader healthcare staffing strategy to meet the needs of an integrated, multi-disciplinary model of care for patients. It is only by working collectively with all stakeholders that we as a country can make real positive changes in healthcare delivery in Ireland and ensure continued high-quality care for our patients.
Leo Kearns is Chief Executive Officer of the Medical Council, appointed in May 2021.
Previously, Kearns was Chief Operating Officer of VHI Health and Wellbeing DAC from 2019 to 2021. He was Chief Executive of the Royal College of Physicians of Ireland (RCPI) from 2006 to 2018 and National Lead for Transformation and Change for the Health Service Executive (HSE) from 2013 to 2015. Kearns was heavily involved in the development of the National Clinical Programmes and played a key role in the development of Clinical Directors within the Irish health sector. He played a major part in the introduction of Professional Competence Schemes for doctors and was instrumental in founding the Forum of Irish Postgraduate Medical Training Bodies. Kearns holds a master's degree in organisational behaviour from Trinity College, Dublin.
E: info@mcirl.ie
W: www.medicalcouncil.ie