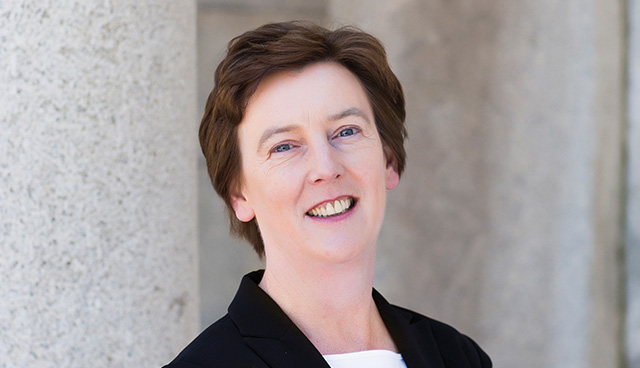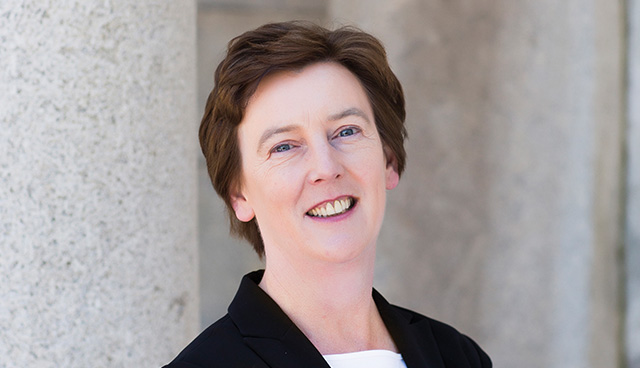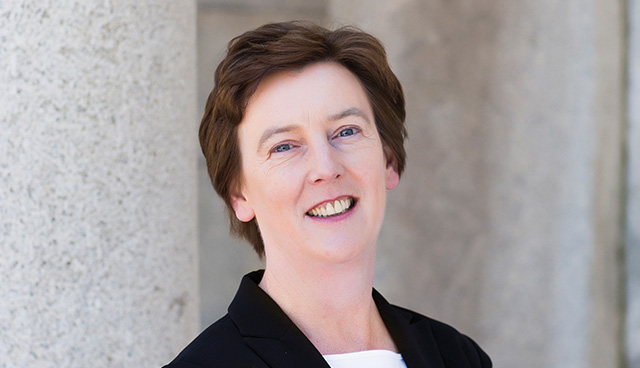 Ireland's e-commerce industry is anticipated to grow exponentially by 2021. However, IEDR's dot ie Digital Health Index highlights that while an increased number of Irish SMEs are utilising digital assets to pursue 
e-commerce, the majority are not. In the meantime, Irish consumers are not waiting for SMEs to digitise, instead opting to shop with foreign online competitors. Customer Operations Manager Oonagh McCutcheon writes.

IE Domain Registry's (IEDR) dot ie Digital Health Index is a comprehensive analysis of the quantity and quality of digital assets owned by Irish SMEs, such as websites, e-commerce tools and social media profiles.
In the Quarter 4 2017 edition, we recorded our highest ever score: 49.0 up from 45.43 in the previous Quarter 1 2017 research. The high score reflects SMEs' use of certain digital assets, particularly websites, social media profiles and data analytics software. We also found that SMEs are more confident in the quality of their digital assets, versus their competitors, and recognise the positive contribution an online presence makes to their overall success. While only 40 per cent of those with a website can take sales orders, it is a noteworthy improvement on just 30 per cent in the last wave of research, indicating that SMEs are realising the benefits of selling online.
Despite these improvements, most SMEs are still not engaging in e-commerce. This is at a time when Ireland's 
e-commerce industry is expected to grow to €14 billion by 2021. Unfortunately, about 60 per cent of this figure is going overseas. Irish consumers are not waiting for SMEs to digitise their sales offerings: more than half (54 per cent) would shop with a competitor for the same product or service if their preferred retailer was offline. Further findings reveal that almost 70 per cent of consumers find it frustrating or very frustrating if they can't find a business online. The 19 per cent of SMEs, almost one in five, that have no online presence, claim that because the majority of their business is word-of-mouth, going online is not necessary. However, this report reveals that SMEs with a website earn, on average, an additional €26,825 per annum and 78 per cent of them said their website was important in generating new business and sales.

Clearly, there is a gulf between consumer sentiment and SME action. When measuring Ireland's online performance against our European neighbours, the pan European Digital Economy and Society Index (DESI) ranked Ireland as eighth in Europe. However, the DESI does not include micro-businesses, those with less than 10 employees. As micro-businesses make up more than 92 per cent of all businesses in the Irish economy, this omission is critically important. It is this cohort that needs support, encouragement and practical aids to get online. If more Irish SMEs don't sell online, then most of our national consumer spend will continue to go abroad to foreign retailers. Considering that Irish consumers are generally patriotic and would prefer to 'buy Irish', this is a wasted opportunity.
Brexit has also done little to persuade offline SMEs to go digital. Only 8 per cent said the UK's vote to leave the EU had encouraged them to reassess their plans to develop an e-commerce website.
It is also worth noting that some SMEs simply cannot go online. Nearly 20 per cent of Ireland's offline SMEs cite poor broadband as the reason they don't build websites or engage in e-commerce. 14 per cent of them rate their internet connection as 'poor' or 'very poor', a figure that rises to 25 per cent in Connacht and Ulster.
Mentoring supports and infrastructural improvements needed
It is now easier than ever to own, build and develop a website. With easy-to-use, often free tools, SMEs can get online within a few hours, without any technical capability, and start communicating with and selling to their customers.
To remedy the problems cited by SMEs, we are calling for a number of initiatives to offer mentorship and improve infrastructure.
The roll-out of a cross-industry digital skills programme for micro-businesses that have begun their digital journey is vital to support access to Ireland's growing 
e-commerce market.
Our research shows that SMEs want 
e-commerce training and many would prefer one-to-one mentorship from successful e-commerce businesses. We recommend the creation of a 'buddy system' where industry experts could be paired up with less tech-savvy SMEs, possibly facilitated by Local Enterprise Offices (LEOs). The Trading Online Voucher Scheme has had limited take-up and a new approach is needed. We recommend an increase in State funding for new online supports, but routing these through the LEOs, employer organisations and industry groups that have an intimate understanding of the digital needs of business owners.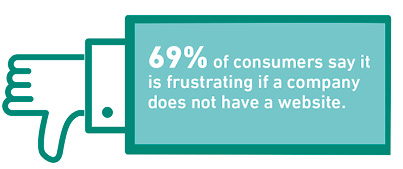 High-speed, reliable broadband must be rolled out to SMEs in all parts of Ireland. There is huge potential for small businesses and entrepreneurs to trade globally while located outside the main cities. The social, economic and community benefits of broadband rollout would be substantial. Local government support agencies, such as the LEOs, need to have the manpower, expertise and resources available to proactively reach out to offline micro-businesses with fewer than ten employees and help them make the transition to digitise their sales process. This is particularly relevant for B2B micro-businesses.
While SMEs' digital health is on the rise, further improvements are required in order for SMEs to compete in the global e-commerce marketplace. Visit www.iedr.ie to read the full report.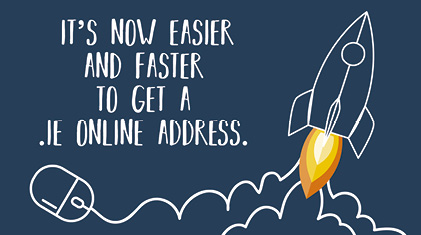 The rules for registering .ie domain names have recently changed. Previously, any individual or business registering a .ie domain had to prove that they had a valid claim to the desired name and a real, tangible connection to the island of Ireland. The change to the registration process retains the requirement for applicants to prove their connection to Ireland but drops the need to prove a valid claim to a name.
From now on, any individual or business with a provable connection to Ireland will be able to register any available .ie domain name on a first-come, first-served basis. This will make the .ie domain namespace more accessible to citizens, clubs, communities and businesses that may have otherwise struggled with the administrative hurdles required to prove their claim to a particular .ie domain. If existing .ie domain holders need to register additional .ie domain names, they can now avail of the Fastpass registration process. Under this process, it will not be necessary to re-submit evidence of a connection to Ireland.
For more information:

T: +353 (0) 1 236 5400

E: marketing@iedr.ie 

W: www.iedr.ie