Against a landscape of accelerating digital change, Quality and Qualifications Ireland (QQI) is committed to maintaining and improving the learner experience while also supporting the integrity and reputation of the Irish education and qualifications system.
Post-Covid, the education and training system is finding its feet, returning to an in-person, face-to-face learning environment while trying to retain the new technological good practice adopted as a result of the enforced shift to online teaching and learning.
One of the most dramatic and visible impacts of the pandemic in education and training has been the move to online technology to support teaching, learning and assessment. While the use of this technology has brought many benefits in terms of accessibility, it has also facilitated an increase, globally, in the phenomenon of online or contract cheating.
In addition, the international education sector in Ireland was adversely affected by pandemic restrictions on international travel, an impact that was particularly stark for English-language education providers.
Protecting international learners
QQI will play its part in the recovery of this sector through the awarding of a new international education quality mark (IEM) for English-language schools and higher education institutions. This will provide greater confidence to international students coming to study in Ireland; confidence that they will receive a high-quality learning experience; confidence that they will be protected should their course be unexpectedly withdrawn, or their provider cease trading.
Achieving the IEM will require private education providers to be compliant with due diligence criteria established by QQI. They will have to demonstrate that they have robust quality assurance procedures and can provide high quality education and training programmes. This will ensure that only reputable providers who are genuinely committed to meeting the needs of their learners will receive state recognition of their services.
It will require higher education institutions to be transparent and ethical in how they promote their courses and how they support these learners by safeguarding their well-being and integrating them within their campuses.
These efforts will all help to strengthen Ireland's reputation as a preferred destination for international learners wishing to learn English or undertake higher education courses. Application for the international education mark is due to open in early 2023.
The rising threat of contract cheating
Technological developments have driven a change in both the nature and sophistication of academic cheating and in the level of detection rates, both nationally and internationally. Contract cheating often consists of online companies, regularly referred to as 'essay mills', selling learners bespoke assignments, essays, and even theses which learners then submit for assessment as their own work.
A recent UK research study found that as many as one in seven recent graduates may have paid someone to undertake an assignment for them. QQI aims to protect learners by promoting and maintaining awareness of academic integrity and monitoring those who seek to undermine it.
A battle on many fronts
Combatting this threat to the reputation of Irish learners and their qualifications calls for a multi-pronged approach which engages all stakeholders in understanding what is required of them: students in understanding the damaging effects of cheating to the integrity of their qualification; institutions in creating a culture which deters cheating and developing robust systems and student supports to counteract cheating; and publishers and advertisers in navigating their new legal obligations in relation to advertising content for these illegal services.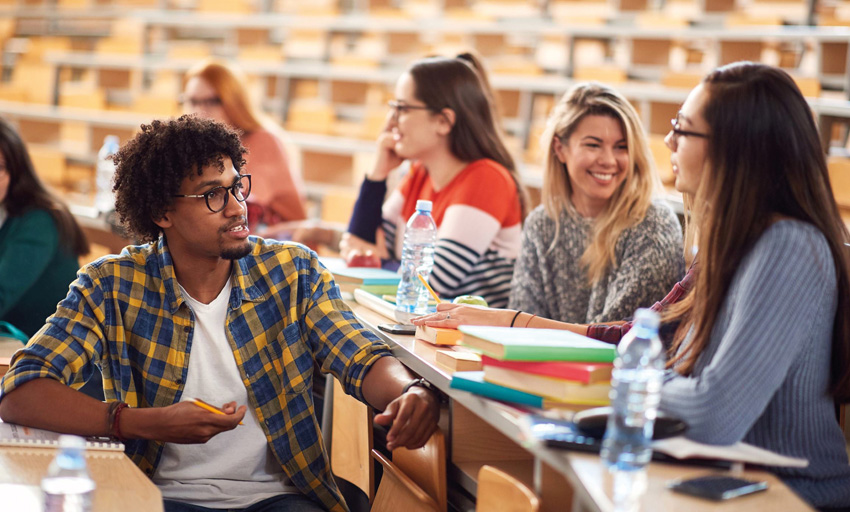 The Global Academic Integrity Network (GAIN) recently launched by QQI and Australia's Tertiary Education Quality and Standards Agency (TEQSA), is working with similar agencies around the world to stamp out commercial cheating operations which have flourished during recent years as online learning has become more prevalent.
Regulation
Enabling learner cheating is a threat to the integrity, standards and reputation of Irish education and training, and can also do great damage to the individual learners who use these services, particularly certain categories of vulnerable students. QQI has been working with social media platforms to educate them on detecting advertising of these illegal services and working together to disrupt their business models by curtailing online advertising.
A national conversation
QQI has been instrumental in establishing the National Academic Integrity Network (NAIN) which brings together public and private higher education institutions and learner representative bodies. The network helps members engage effectively with the challenges presented by academic misconduct and contract cheating, embed a culture of academic integrity within their institutions, and access national resources and tools.
A global problem
The Global Academic Integrity Network (GAIN), recently launched by QQI and Australia's Tertiary Education Quality and Standards Agency (TEQSA), is working with similar agencies around the world to stamp out commercial cheating operations which have flourished during recent years as online learning has become more prevalent.
Backed by the United Nations Educational, Scientific and Cultural Organisation (UNESCO), higher and further education regulatory agencies and other organisations with an interest in maintaining academic integrity are collaborating to protect the reputation of national skills, qualifications, and education systems.
GAIN will share experiences and resources to help other jurisdictions develop legislation, regulatory approaches and frameworks that penalise facilitating and advertising of cheating services.
2023 and beyond
Key strategic priorities for Quality and Qualifications Ireland in 2023 will be the implementation of all the measures available to ensure that the learning experience of our students, whether national or international, will not be overshadowed by the threat of online cheating services and that they can be assured of the quality of our education and training system, whether further, higher or English-language education. In short, we aim to give all people – learners, educators, and employers – confidence in the Irish education and training system and the qualifications they award.
T: 01 905 8100
W: www.qqi.ie