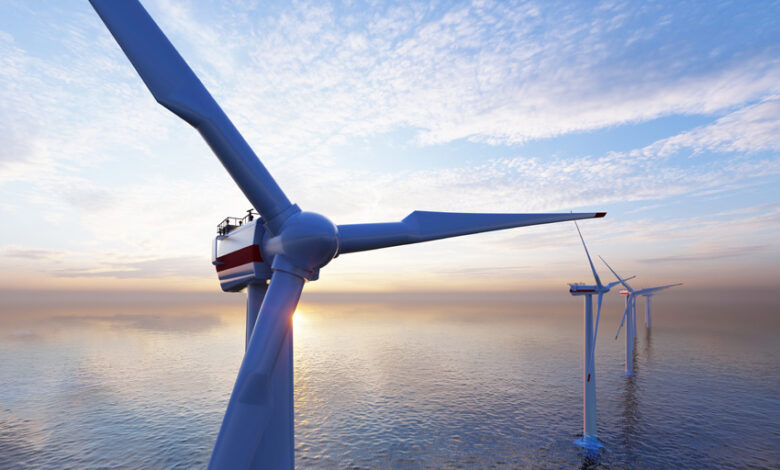 Climate Action Plan 2023 has earmarked 2GW of a targeted 7GW of offshore wind energy capacity to produce green hydrogen, as a step in the journey towards ending Ireland's reliance on fossil fuel energy sources.
Alongside the target of 2GW of offshore wind energy for green hydrogen production, Climate Acton Plan 2023 outlines that 5GW of Ireland's electricity will be met by offshore wind energy.
The Government is aiming to ensure that, by 2030, 80 per cent of the State's electricity demand is met by renewable energy sources, with an overall offshore wind capacity of 7GW; an onshore wind capacity of 9GW; a solar PV capacity of 8GW, including 2.5GW of non-new grid solar; and the production of green hydrogen to be enabled from any surplus from these renewable sources.
The plan further specifies 2031 as a starting point for the production of green hydrogen from 2GW surplus which will be produced from offshore wind sources.
Enabling Ireland's state agencies
There is a consensus among many energy experts that the current planning system is one of the greatest obstacles which could potentially hinder Ireland's offshore wind development. To address this, the Climate Action Plan proposes the establishment of a specific division in the High Court which will deal with planning and environmental cases. It is intended that this will streamline these cases and develop the necessary infrastructure in a timely and efficient manner. This measure was approved by the Government in October 2022.
In tandem, and subject to the final Renewable Energy Directive, the relevant authorities will identify the land, sea, or inland water areas required for the installation of renewable energy generation to meet the 2030 renewable energy targets and designate renewable 'go to' areas for renewable energy project development.
The Plan further outlines complementary measures of ensuring that local authorities, An Bord Pleanála, and the Maritime Area Regulatory Authority (MARA) have sufficient and appropriate expertise and resources to meet the State's needs in the development of offshore wind.
The Climate Action Plan further details a target to fully implement an EU regulation (Council Regulation (EU) 2022/2577) outlining a framework to accelerate the deployment of renewables, as well as the recast Renewable Energy Directive and future revisions under REPowerEU, which it states will provide clarity and certainty in respect of development management timelines through the review of the Planning and Development Acts.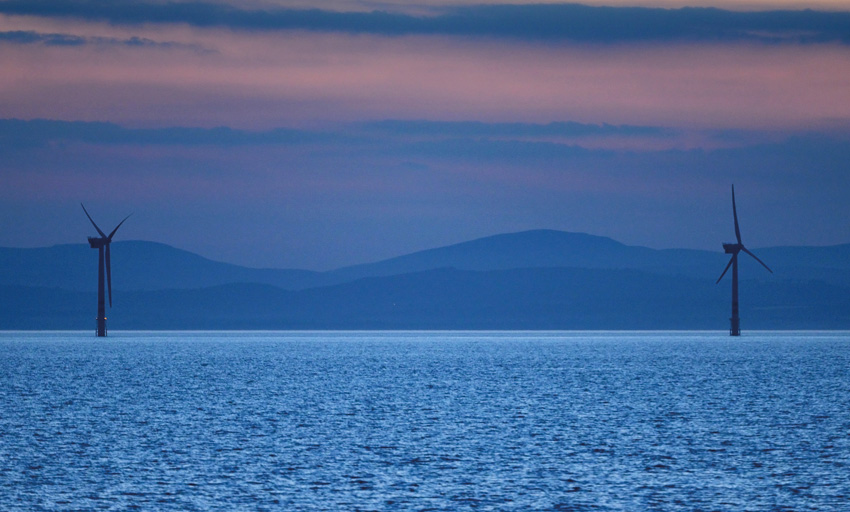 Offshore Wind Delivery Taskforce
In the first quarter of 2023, the Offshore Wind Delivery Taskforce, established under the auspices of Climate Action Plan 2021, will publish a system-wide plan for the delivery of offshore wind. This will involve identification of all aspects of work which are necessary to realising the goals outlined, as well as further opportunities which may derive from these measures, such as infrastructure development, supply chain opportunities, and workforce planning.
Whilst the specifics of this plan have not yet been outlined, Climate Action Plan 2023 states that measures in the upcoming publication from the Offshore Wind Delivery Taskforce will relate to:
• completing the Offshore Renewable Energy Development Plan, to quantify Ireland's offshore renewable potential and provide an evidence base for the assessment of areas suitable for offshore renewable energy projects beyond 2030;
• facilitating substantial investment in the development of grid infrastructure, port development, and ensuring a skilled workforce;
• establishing the Maritime Area Regulatory Authority (MARA) to be operational in Q2 2023; and
• preparing Maritime Area Plans to designate specified areas for the development of offshore renewable energy.
With the release of Climate Action Plan 2023, the latest progress report for Climate Action Plan 2021 shows that only 60 per cent of the objectives have been met as originally targeted when the Climate Action and Low Carbon Development (Amendment) Act 2021 was first passed.
The same report further states that, rather than being on track to transition the energy system to renewable sources, that sectoral emissions from the energy industry increased by 17.6 per cent in 2021.
Additionally, renewable energy accounted for 34.7 per cent of total energy generation in 2021, down from 42.3 per cent in 2020. Therefore, Climate Action Plan 2023 must address the outstanding 40 per cent of missed targets in addition to ensuring that the targets originally outlined in Climate Action Plan 2021 are met as envisaged.