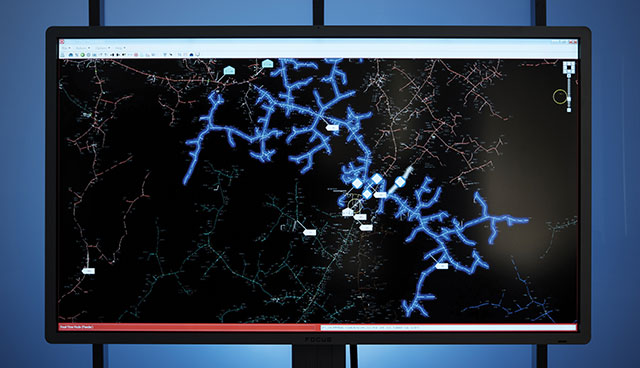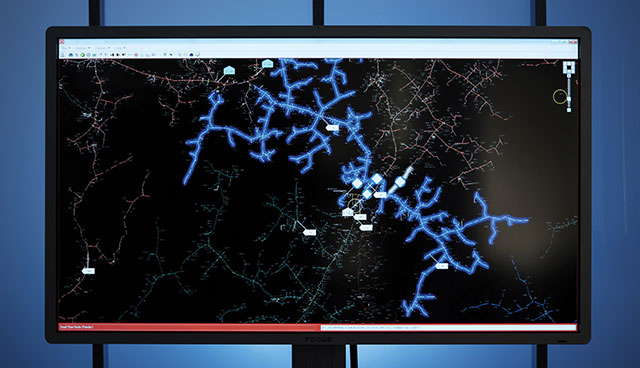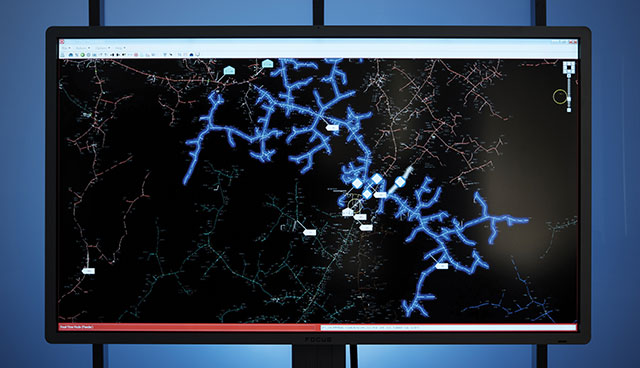 A clean, reliable and cost-effective electricity network has a crucial role to play in ensuring Ireland's low carbon future, while simultaneously facilitating the growing economy. ESB Networks has developed a detailed Innovation Strategy to make sure that this becomes a reality.
Care for our climate
Climate change is becoming a widely accepted force for change across all aspects of life. An EU survey released in September 2017 showed that 91 per cent of Irish respondents consider climate change to be a serious problem with 68 per cent considering it a very serious problem. In early November, the members of the Citizens Assembly appointed to investigate Ireland's response to climate change voted on a raft of measures in relation to Government energy and climate change policy, recommending a wide-range of initiatives across energy, transport and agricultural policy agendas.
How ESB Networks can play a role
ESB Networks owns and operates all of the electricity distribution system in Ireland. It is our responsibility to ensure that the electricity network is designed, built and operated in a way that facilitates the national and European aspirations of decarbonisation of the energy industry. These aspirations are becoming clearer through emerging European energy legislation, including the Clean Energy Package and the National Mitigation Plan that was launched in July 2017. This plan clearly states the Irish Government's belief that a growing economy and increased foreign direct investment rely heavily on a secure and stable electricity network.
It is clear that a clean, reliable and cost-effective electricity network is a key component in the climate change battle.
This is a requirement that ESB Networks has been working towards over the last 90 years. The delivery of a reliable infrastructure to all parts of Ireland has been vital in the economic and social development of the country. The connection of hundreds of sources of renewable generation over the last 20 years has allowed the displacement of fossil fuels with wind energy. While this is achieved in a visible way through the electricity network that we see every day, which is made up of 2.2 million poles and 200,000km of network, there are huge amounts of hidden unseen technology that keeps this network reliable.
To ensure that the changing needs of the environment, government and citizens are met ESB Networks developed a detailed Innovation Strategy setting out the direction of the electricity system into the future and the plans that are being developed to meet these challenges. The Innovation Strategy was launched in late September 2017, highlighting achievements to date and future plans to use innovation and technology to drive change in how energy is generated and supplied to customers all over Ireland. ESB Networks is working to ensure that Ireland has a reliable and efficient energy network, to allow 2.3 million customers to participate in the move to a low carbon Ireland and contribute to a more sustainable energy system.
ESB Networks' Innovation Strategy puts Ireland at the forefront of countries ready to benefit from these positive technological developments.
The strategy sets out how ESB Networks will meet the challenges of the changing energy landscape, deploying new technology, engineering, and innovation tools to facilitate the transition to a low carbon future. ESB Networks has already developed one of the world's most progressive electricity networks and facilitates changes to how Ireland's electricity is produced and consumed.
The Innovation Strategy charts out the route for how ESB Networks will be transformed by 2030, giving customers better service, fewer outages and a more responsive energy network. By 2030, ESB Networks will have an electricity system that supports:
• up to 300,000 electric vehicles on our roads;
• 2.3 million smart meters in homes and businesses;
• 300,000 homes that are equipped with e-heat capacity;
• 5,800 MW of wind-based generation;
• 2,400 MW of solar PV-based generation; and
• 1,300 MW of energy storage and 2,500 MW of customer flexibility.
Innovation roadmaps
As part of its Innovation Strategy, ESB Networks has designed eight roadmaps to continue to drive change. These roadmaps focus on connecting renewables, boosting customer engagement, further developing the electrification of heat and transport, optimising the current network infrastructure, creating flexibility within the network, making the network more resilient, driving operational excellence across the organisation.
For customers directly, the Powercheck app and site will be upgraded, used over 2.8 million times by customers in its first three years. From 2011 to 2015, ESB Networks resolved 1,480,487 call centre calls, 89.98 per cent of these calls answered within 20 seconds. ESB Networks keep customers are at the heart of its work and the Innovation Strategy will only enhance the service provision for customers.
Smart meters will mean an end to over 8.7 million meter readings every year, using technology to improve the offering for customers and to empower customers to better manage their energy use.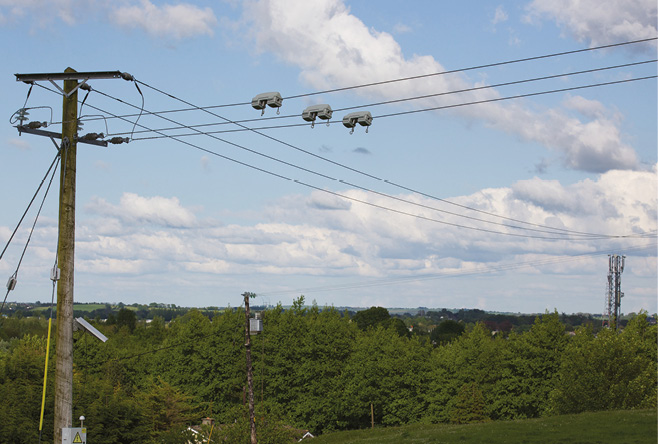 Smart Fault indicators on the Network
With housing and demographic changes, ESB Networks expect the need for new connections to rise by 70 per cent over the lifetime of the Innovation Strategy. The Innovation Strategy also includes initiatives that will assist ESB Networks in servicing large customers like data centres, which have a very specific energy requirement and which are a key sector for Ireland.
Over the last five-year strategy, ESB Networks restored power to 14.1 million customers, managing 36 storm days and dispatching 165,953 crews. In October 2017, Storm Ophelia, Ireland worst storm in 50 years, saw ESB Networks deploy the most high-tech response to a storm in Ireland ever – enabling crews to repair the network after it had experienced five times more damage from fallen trees than ever before in Ireland. The move to a self-healing network will speed up ESB Networks' ability to respond, making this more efficient and customer-friendly.
To achieve this, the Innovation Strategy includes investment in state-of-the-art control centres in Dublin and Cork; investment in line sensors, fibre infrastructure, fault indicators, drones, augmented reality and 3D laser scanning to help control the network and repair faults remotely.
How it will be done
Marguerite Sayers, Managing Director of ESB Networks, said of the Innovation Strategy: "For over 90 years, and through rural electrification, ESB has used advanced technology and innovation to provide Irish customers with a world-class electricity service. The launch of ESB Networks' Innovation Strategy simply continues that history – ensuring that we continue to innovate to support Ireland's changing energy needs.
"With these eight roadmaps, ESB Networks has outlined how we are delivering for Irish people the electricity network for the future. How electricity is produced and consumed is fundamentally changing and we need to adapt to those changes. The challenge for us is to integrate increasing amounts of renewable generation on to the distribution system and also to support the electrification of heat and transport – both of which are fundamental to meeting our national carbon emission target.
"However, we need to do so while maintaining our safety standards and delivering value, service and reliability to our customers. We are undertaking a whole suite of smart network research projects and trials – some on our own and some with technology partners – to see how best we can facilitate all of the new demands on the network at least cost and while also enhancing service levels."
The implementation of the Innovation Strategy to 2020 will oversee €4.8 billion in capital and operational investment.
ESB Networks employs over 3,200 people from specialist network technicians on the front line connecting, maintaining and repairing the electricity system for Ireland's homes and businesses to engineers, data scientists and IT professionals utilising emerging technologies to create one of the world's smartest and most resilient energy networks.
For more information

W: www.esbnetworks.ie/innovation