Transport
Minister for Transport Shane Ross TD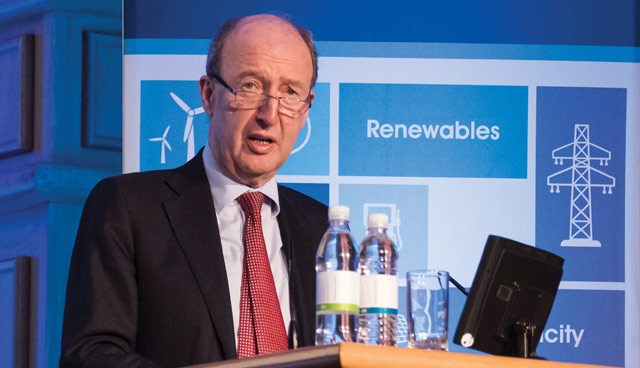 Shane Ross talks to David Whelan about infrastructure for the future, driving down emissions and the threat of a no deal Brexit.
What effect is public transport policy having on rural Ireland? Are the transport ambitions of Project Ireland 2040 balanced between rural and urban citizens?
I am committed to the further development of public transport services in rural areas. In terms of rail, the increased funding we're providing means better infrastructure maintenance and renewal across the network and delivery of a new National Train Control Centre. These improvements have the potential to improve journey times and reliability for citizens across the country, whether its Dromod or Dublin.
In terms of bus, we've increased the funding over the past number of years, for both PSO and Local Link bus services in rural areas. The NTA is continually working with Bus Éireann to provide improvements on its contracted services, including improvements to many non-urban services made last year with more changes planned for this year.
The increased funding has also enabled the introduction of 66 new commuter services into the Local Link network, operating five, six or seven days per week, as well as demand-responsive services. Key features of these new services include greater integration with existing public transport services and better linkage of services between and within towns and villages.
In recognition of the importance of addressing social isolation and unmet transport needs in rural areas during evening and night-time hours, a pilot of evening and night Local Link services, by all Local Link Offices nationwide, has been underway since last summer. So it's not a case of either/or in terms of urban versus rural, Project Ireland 2040 is delivering for citizens no matter where they live.
Are you confident that Ireland can deliver on its ambitions for infrastructure development around public transport infrastructure? What do you identify as the major challenges? 
You're right we do have ambitious plans for public transport over the next 10 years and we need that ambition if we're going to see the type of transformative change we know is needed to ensure people make the switch to sustainable mobility, be that public transport or active travel.
We recognise we have to invest in, and expand, our public transport networks and services and that's exactly what Project Ireland 2040 will do. Everyone by now knows the three big "mega-projects" — BusConnects in all major cities, DART Expansion across the Greater Dublin Area and MetroLink.
However, there's also a range of other projects like vastly improved investment in cycling infrastructure, a new National Train Control Centre and the fact we are now, for the first time in many years, funding the entire heavy rail network at the so-called 'steady state' level. That will mean better journey times and improved reliability across the rail network and will benefit people across the country.
But when you're looking to introduce transformative change like we are, there are always going to be challenges. There's challenges around bringing people with you, making sure communities are consulted and engaged. There's challenges around ensuring value for money and making sure the taxpayer is ultimately better off at the end of it all. I'm confident at this stage that we're on the right track and we will deliver a vastly improved public transport network which will benefit citizens for generations to come.
Ireland looks unlikely to reach its emissions targets by 2020 and possibly by 2030. Given that a high percentage of emissions emanate from the transport sector, do you think enough has been done to affect change. Can you outline areas of challenge and opportunity?
The transport system in Ireland for people and goods is on the cusp of transformative change and the Government is playing a key role investing in, enabling and supporting the transition.
It is important to firstly take account of the fact that transport accounts for just less than 20 per cent of Ireland's greenhouse gas emissions annually, which means that even completely decarbonising transport won't get us to our national target GHG emissions levels. Every sector must be a part of our society and economy's transformation and undoubtedly transport has an important and visible role to play. I am determined that under my watch transport will do its bit. Transport emissions fell in 2017 compared to 2016, only by 2.5 per cent but it's an important start. Since peak levels in 2007, transport emissions have decreased by 17 per cent, largely due to the economic downturn but better vehicle standards and the increased use of biofuels were also important factors. Last year also saw a significant decrease in fuel tourism.
Looking closely at just transport emissions, with half of transport emissions coming from private car use and almost a third from freight, we can achieve maximum impact in emissions savings by focusing on: shifting people from cars to more sustainable modes, where feasible, and making public transport more climate friendly; transitioning the private car fleet to alternative fuels, e.g. electric cars; using more biofuels blended in our petrol and diesel; and promoting emission reduction in the heavy duty vehicle and freight sector.
We have been doing just that. All of these areas of action come with their own challenges and opportunities, e.g. both modal shift and transition to alternative fuels are highly dependent on consumer behaviour. This is why the Government must do what it can to incentivise good choices.
A shift to using public transport is not a feasible option for many rural drivers and therefore it is even more important that they are encouraged to move away from traditional fossil-fuelled cars through provision of incentives and infrastructure.
Finally, the transition to alternative fuels in both the passenger car and freight fleet is reliant on the rapid development of technology and the availability of vehicles.
Can you offer an assessment to date of performance against emissions targets and outline future steps to progress?
Yes, public transport accounts for only 4.4 per cent of overall transport emissions. But with half of emissions coming from private car use, the key aim is to encourage a shift from the private car to public transport. Project Ireland 2040 has earmarked €8.6 billion for investment in public and sustainable transport to 2027 to increase capacity and efficiency and underpin this shift.
It is also important that government and its agencies lead the way on this. Project Ireland 2040 commits us to stop buying diesel-only buses for the urban bus fleet from July, and my Department is undertaking a low emission bus trial to inform our purchasing decisions into the future. The trial is assessing full electric, diesel-electric hybrids, hydrogen and compressed natural gas buses against a EURO VI diesel bus baseline, and will capture Irish specific information on greenhouse gas emissions and air pollutants.
The Government's Climate Action Fund will support Irish Rail's proposed year long trial of hybrid powering of intercity diesel trains which, if successful, could be rolled out across the fleet. Collectively, these trials will play an important role in providing the information we need in making the right decisions about investing in the technologies we need to move public transport to its cleaner and lower emission future.
In terms of electric vehicles, the number on Irish roads has increased significantly throughout 2018 and to date in 2019. More EVs were registered in January 2019 than the preceding six months of 2018. As of end March 2019, over 10,000 EVs were taxed for use on Irish roads, including over 9,700 cars. This fast growth in EV take-up is, in part, attributable to the work of the Low Emission Vehicle (LEV) Taskforce established by this Government to consider the range of measures and options available to accelerate the take-up of low-carbon technologies in the road transport sector.
Phase 1 of the Taskforce focused on electric vehicles (EVs) and made recommendations to Government ahead of Budgets 2018 and 2019 which resulted in the introduction of a number of measures to promote uptake. These were added to existing incentives to form a comprehensive suite of measures available to EV drivers, including purchase grants, home charger grants, an accelerated capital allowance scheme, 0 per cent BIK, low motor tax, a grant scheme for electric small public service vehicles and a toll incentive scheme.
Finally, in considering the freight sector, the Government is looking to limit emissions in this sector in three key ways:
working at EU level to introduce regulations that, from 2020 onwards, set maximum fleet emission averages for new trucks and thereafter progressively reduce the permissible levels. This has proved to be a very effective approach in other jurisdictions (e.g. Japan, the USA and Canada) and already with cars/vans in Europe;
effecting the transition, in Ireland and at EU level, to alternative fuels. Phase 2 of the LEV Taskforce is currently focusing on alternative fuels other than electrification, including compressed natural gas, biomethane and hydrogen. This will be particularly pertinent to the freight/HDV sector, where electrification has not progressed to the same extent. Budget 2019 saw the introduction of an accelerated capital allowance scheme for gas-propelled vehicles and related equipment. This will enable businesses to write down the cost of such vehicles or equipment in the year of purchase rather than over eight years; and
finally, DTTAS is co-funding two innovative research projects that will consider emission mitigation measures specific to the Irish freight sector – outcomes of these studies will help to develop a strategy for a low-carbon transition reflecting the complexities of the sector.
Other projects approved for Climate Action Fund support will also help us make progress in this difficult area. For example, an eco-driving project in Carlow, Kilkenny and Wexford has the potential, if successful, to be scaled up nationally while the GRAZE biogas project intends to support gas fuelled vehicle purchasing, making indigenously produced biogas an available and viable vehicle fuelling option for freight fleets in parts of Munster. In all, these innovative projects will help advance decarbonisation across the freight sector and will complement the mitigation measures already underway.
Tackling national emissions is an evolving challenge, affected greatly by population levels, economic activity and strongly influenced by behavioural change. It is also true that the mitigation measures and technologies available to us are constantly developing. In recognition of this, Ireland's response to tackling this challenge must be equally dynamic. The Government's work and that of my Department will evolve and be informed by the actions in the forthcoming All of Government Plan to Tackle Climate Disruption and the ongoing deliberations of the Low Emission Vehicle Taskforce.
Are you confident that Ireland can deliver on its ambitions for infrastructure development around roads? What do you identify as the major challenges?
My Department, in the context of Project Ireland 2040, within the overall delivery programme under the National Development Plan (NDP) has at its core a number of important strategic objectives. For example: enhanced regional accessibility; strengthening rural economies and communities; and sustainable mobility.
The national road network capital programme is intrinsic to achieving these important objectives. Many of the national road development programmes aim to significantly improve access to regional and local communities and that in turn, contributes to the movement of people, goods and services across the country. Good road links are also important for our very successful tourism industry. In addition, improved road developments aid my Department's policy objective to enhance sustainable public transport systems. A good road network and properly maintained roads save lives, enhance our quality of life by facilitating social and economic growth, accessibility and choices in modes of transport.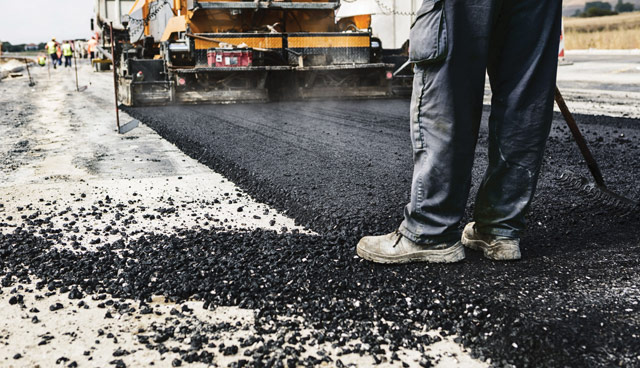 In 2018 there was significant progress in developing new transport links through the appraisal, planning, and procurement stages. As set out in Project Ireland 2040, improving access to the North West is a strategic aim to support balanced national development. In February, 2019 the sod was turned on the new N4 Castlebaldwin to Colooney dual carriageway, a critical investment for safety and local access.
subject to business case approval and sanction by the Government, a number of other major national road projects are due to commence construction work this year and there are also number of projects scheduled for completion this year.
In terms of challenges:
Timing and delivery of road projects: The NDP lists 23 national road projects in planning/design/construction and a further 22 projects in pre-appraisal early planning. For the projects in the second category, at a very early stage of delivery, there is a need to be realistic in what can be achieved within the term of the current NDP but TII will progress them as appropriate through the design/planning stages. Regarding the 23 projects in the first category, TII which has a good track record in delivering projects, will work hard to get them to construction stage within the NDP plan period and many of the projects will be completed within the plan period. On average, a road project may take between eight to 13 years from commencement to completion.
Constraints within the industry: The number and complexity of completing projects identified in the NDP and the adequate resourcing for these projects is a challenge for the professional and construction services trying to meet this demand. It may also result in increasing costs as the competition for limited resources associated with the roll out of road projects impacts across the construction sector.
Complexity of road development: The increasing complexity of the planning and approval process, while both a welcome and necessary factor, must be acknowledged as a challenge. Improving environmental assessment and mitigation requirements, challenges associated with material disposal and climate change, for example, impact on resources and costs on the capital programme.
Brexit: Current uncertainty with Brexit and its impact on the identified projects and the market itself are also a factor.
Overall, the national roads programme is dependent on a number of factors to achieve cost effectiveness and good strategic objective outcomes. The most significant factor will always be the availability of funding under the capital transport infrastructure programme.
How prepared is the transport sector for a no deal Brexit? Can you outline the steps that have been taken to ensure freight and public transport will be able to continue crossing the border unhindered?
Facing into a no deal Brexit is unchartered waters for Ireland, and indeed for the other 26 member states. We can estimate but cannot say for sure what the impacts will be. What we can do, and what we have being doing, is planning for the worst but hoping and working for the best.
What this means for the transport sector is that we have identified the key transport risks that we believe will come from a no deal Brexit and have worked across government to put in place plans and actions that will reduce or eliminate these risks. In relation to the border, the Government and the EU has been clear that it is determined to do all it can, deal or no deal, to avoid the need for a hard border.
The top two transport risks we identified were aviation connectivity and international road freight connectivity, both of which are heavily based in EU law. As a country, we are very heavily reliant on these sectors for international trade. With the prospect of the UK leaving the EU, we needed to identify alternative means to ensure this connectivity could continue. We worked with our colleagues in the Department of Foreign Affairs and Trade, and with other member states, to advocate for contingency measures at EU level. The European Commission in late 2018 accepted the need for this and brought in contingency regulations in 2019 that will facilitate basic connectivity for a limited period between the UK and EU in a no deal situation.
We also advocated at EU level for measures to ensure the continuation of cross-border bus and rail services, which were subsequently agreed at EU level in March 2019. In parallel, we continued to work on our own plans for continuation of these services in case the new measures had not been agreed at EU level. The Government also enacted and is ready to commence emergency legislation in the event of a no-deal Brexit, which would have mitigated a number of implications on shipping and cross-border bus services. 
My Department has also been working with other government departments to ensure that disruption at ports and airports is kept to a minimum. To this end, major work is being undertaken at Dublin Port, Rosslare Port and Dublin Airport to build the necessary infrastructure to allow for increases in checks, be they customs, agricultural etc.
We have also worked to keep our stakeholders informed. The engagement and willingness to work together from industry has been impressive. I am still firmly of the view that the best way to move forward is for the UK to ratify the withdrawal agreement. However, we cannot avoid the fact that a no deal Brexit will mean disruption and change. Both public and private organisations are continuing to plan for a no-deal Brexit and I would urge all transport operators to ensure that they are prepared for trading with the UK as a non-EU country and in doing so that they continue to examine their supply chains.
A number of other major national road projects are due to commence construction work this year and
N8/25 Dunkettle Interchange.
N22 Ballyvourney to Macroom.
N5 Westport to Turlough.
There are also number of projects scheduled for completion this year i.e.
N11 Gorey to Enniscorthy.
N25 New Ross bypass.
M7 Naas Newbridge Bypass Upgrade.
Portlaoise Southern Distributor Road.
The upgrade of the Adamstown and Nangor roads.