Digital
Innovation to satisfy the connected consumer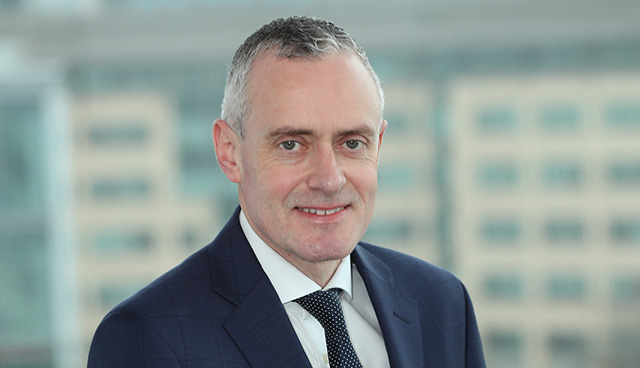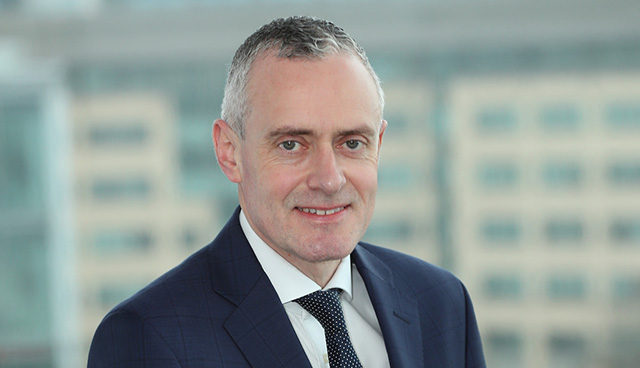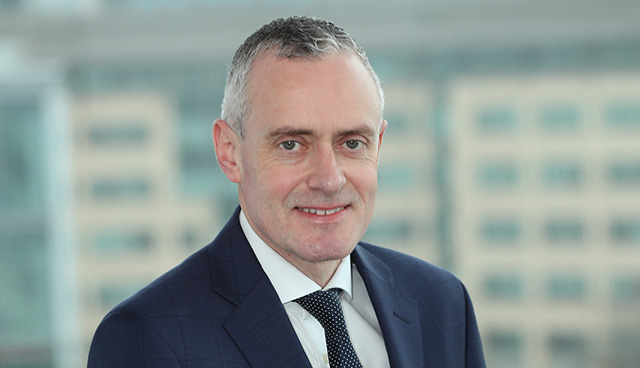 The era of enhanced connectivity has revolutionised our interactions. As such, we must look ahead, anticipate our customers' evolving needs and meet them with digital solutions to deliver efficiency and consumer convenience. Colin Bebbington, Acting Head of Retail with Bord Gáis Energy, writes.
It's the digital age and there's no escaping it. The more tech savvy homeowners among us will already have a plethora of digital devices that can automate, monitor and control our homes. This digitised environment is commonly referred to as the 'connected home' and can include a range of sensors, switches, web cams and thermostats. According to PwC, the connected home market is predicted to be worth €132 billion (£117 billion) globally by 2020.
The growing interest in the connected home can be attributed to what has become the 'smartphone era'. We're at the stage where homeowners can control things like their electronics, heating and lighting, not only at the touch of a button, but through voice command; helping them to truly 'connect' with their homes. What's interesting is that while this market is already established, it's still relatively in the early stages of growth and we'll see some major advances in years to come.
The concept of the connected home or business has changed the way in which we engage with people, products and services. It has implications for every industry, whether it's insurance, technology or retail, and the energy industry is no different. As a utility company, we must always be a step ahead of our customers' needs. It's no longer enough to merely focus on gas and electricity supply; successful energy companies of the future will develop digital solutions to help customers better understand their energy consumption and help them use energy in ways which meet their specific needs.
Smart energy management at home
Irish consumers already have access to a wide range of smart energy management devices. Bord Gáis Energy offers accessible and intuitive smart home products including the Hive Active Heating smart thermostat. Hive lets homeowners control their home heating and hot water remotely through mobile, tablet or laptop. Not only is this more convenient but having more control can lead to increased energy efficiency and, ultimately, lower energy bills. By heating the home only when it's needed, Hive can help save up to €120 on energy bills per annum.
In addition to its smart thermostat, Hive now offers a range of smart home devices such as light bulbs, motion sensors, smart plugs and a video camera which allows customers to keep an eye on their homes remotely.
Interestingly, last year, Hive conducted research on Ireland's attitude towards smart home technology and it's clear that households across Ireland are beginning to embrace the change. Some 78 per cent have an understanding of the term 'smart home' and those aged between 45 and 55-years old demonstrated the greatest understanding of the term. This is interesting given that new technologies are often associated with the younger generations.
There's definitely an appetite for smart home devices among Irish consumers with almost three quarters (71 per cent) of Irish people interested in using smart technology in their home, with two-thirds believing it will make their home more efficient. To date, Hive has installed more than 660,000 smart home hubs in the UK and sold more than one million products and we expect to see more Irish homes adopting this technology in 2018 as it becomes more mainstream.
Producing actionable insights
There's also a growing interest within business for smart technology solutions, particularly in the area of energy management. At a time when operational efficiency and cost-reduction has never mattered more, turning a commodity cost such as energy into a value-adding resource can give a competitive advantage to Irish businesses.
In recent years there have been some exciting developments in the area of smart energy management. Businesses now have access to tools which give them complete visibility of energy usage, right down to individual equipment or device level, at the touch of a button. These changes bring inspiring new ways of working to life and this depth of knowledge can lead to increased energy and cost efficiencies, allowing large businesses to optimise operations and processes which can transform their energy footprint.
"Bord Gáis Energy offers accessible and intuitive smart home products including the Hive Active Heating smart thermostat."
Consider a large multi-storey office building which uses a significant amount of power on lighting daily, and this in turn leads to high energy bills. New technologies, such as Panoramic Power which is now available through Bord Gáis Energy, allow the facility or business owner to monitor energy use of all equipment and devices through a cloud based solution on a tablet or iPhone. The solution offers real-time visibility with device-level energy data which can lead to cost reductions and improve operational and business performance.
For large companies, solutions like Panoramic Power allow for improved energy management and make it easy to identify potential energy savings. They can provide a better understanding of a business' productivity, and lead to reduced energy consumption and lowered carbon emissions. They can also ensure business managers avoid costly downtime through the early detection of equipment failure. For one manufacturing company which is trialling Panoramic Power, the solution was instrumental in detecting malfunctions which would have resulted in the loss of a day's production.
Looking ahead
In the last two decades, developments in technology have completely transformed the way we connect with each other, with companies, products and services. It's now possible to turn on the living room lights through voice command, switch on your heating on your way home from work or analyse how much energy the printer on the fourth floor of your office block is using on a daily basis.
The real and tangible benefit to smart energy management technology is that consumers and businesses can now be more aware of their energy usage, consume less and in doing so improve their carbon footprint while increasing cost efficiencies.
Looking ahead, I'm sure there's not much that's outside the realms of possibility. We are only at the beginning of the 'connected' story and the change that technology will bring to our homes and businesses in the future is an exciting proposition.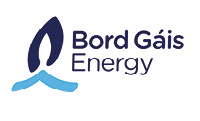 T: 01 611 01 66

W: www.bordgaisenergy.ie