Featured
Enabling the future of work in the public sector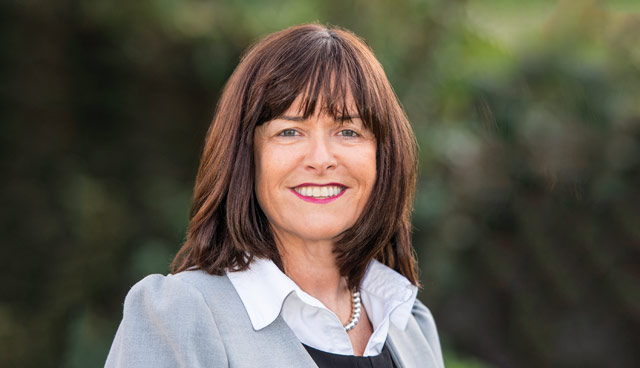 Regarded worldwide as one of the leading professional services networks, the last two years have seen RSM vastly increase its management consulting services in Ireland, allowing the firm to play its part in the reshaping of the country's public services. Odrán Waldron spoke with head of management consulting, Catherine Corcoran, about the fusion of the public and private sectors, human resources and the future of work.
"First things first: we have to look at where we are with Brexit approaching and all that entails," Corcoran says from RSM's office in the Triangle area of Ranelagh, Dublin. "The centenary of the State and this new post-austerity impetus has the country driving forward again and Project Ireland 2040 is a key exemplar of that.
"Project Ireland is a job description as to what's required over the next 20 years and it's people, technology and processes that will help deliver that."
Project Ireland 2040 is the Government's overarching initiative for Ireland's future that has 10 proposed strategic outcomes, including enhanced regional accessibility, strengthened rural economies and communities and the transition to a low carbon and climate resilient environment, with sustainable management of water and other environmental resources. Such change is widespread and ambitious, and the public sector will be key to its delivery, says Corcoran: "The public sector has an utterly crucial and central role to play.
"We support the public service in many ways in achieving the deliverance of change. Reform in the public sector needs to be rooted in the values espoused by the public sector: integrity, fairness, accountability and openness."
The Department of Public Expenditure and Reform's Review of Barriers to Extended Participation in Public Service Workforce report, published in November 2017, predicted that there would be 10,000 retirements in the Irish Civil Service over the next decade. It is against this backdrop that Ireland "needs to invest in pipeline, future leaders", states Corcoran.
Bringing HR into the future
It is not just in people that the public service will see monumental change, Corcoran asserts: "Technology is an issue, the world of work is changing. More than anything we need to be able to measure the contribution of business to the country." Within the ever-changing workplace, management relationships with employees have inevitably changed too, a change that RSM and Corcoran have facilitated first-hand.
"Reform in the public sector needs to be rooted in the values espoused by the public sector: integrity, fairness, accountability and openness."
"We have done a lot of work on the transformation of human resources, we worked with the Charities Regulator in developing an appropriate operating and resourcing model to help create an organisational structure to enable delivery of their strategic objectives. We worked more recently with the Housing Agency, another area with significant output required regarding Project Ireland 2040. We support their services in relation to strategic HR, organisational development and GDPR compliance, all key to their work in relation to Rebuilding Ireland. We collaborate with our RSM International colleagues worldwide to ensure we benchmark global best practice and factor this into our recommendations. It's a great resource, in RSM UK alone there are 3,500 employees and very often we include their specialised expertise in our solutions. We're always aligning what we do to the ultimate business goals that are there and ensuring clients are compliant with data legislation."
People before process
Corcoran is aware that HR strategies can sound as if they are based on technicalities and a strict adherence to process, and she says that RSM is constantly stressing to clients that "any strategic human resources planning must include an integrated approach to talent management, workforce management, performance management and learning and development" and that the "people agenda needs to be aligned to the business needs".
Impending skill shortages and the prospect of automation, emphasised by a recent report stating two in every five Irish jobs are at risk of being automated, are just some of the fears threatening the public workforce that RSM help to allay. "There's a skill shortage coming down the line. We work very closely with a number of civil services and public sector bodies in terms of delivering the plans that will bring the change required by modernising the use of technologies, really after decades of under resourcing. We focus on improving automation to reduce the effort and resources that go into low-value data processing."
It is an area in which Corcoran's core expertise lies, having been at with the firm since September 2000 and worked as a senior HR practitioner in both the public and private sectors prior. Capitalising on that expertise, Corcoran and colleague Joanne Healy have penned a book concerning HR policies and procedures, due out in April. It is, Corcoran says, the kind of book she wished she had as a young practitioner: "As I was growing up in HR, I often felt I lacked the necessary templates and operational guidelines in regard to how to act and this is a book that entails every possible template that you could require in relation to HR management."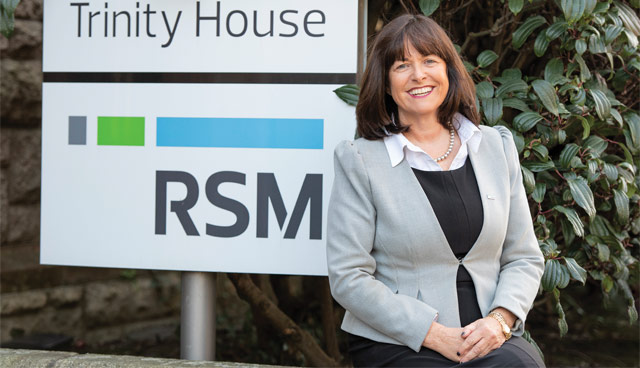 "Your conversations are where the fundamental change will happen. We need policies, we need procedures to govern our lives, but when the rule book becomes the raison d'être, you lose the essence of innovation."
With over 25 years' experience in HR, she has witnessed a sea change within the sector, whereby the needs of people have gradually become the most important aspect of the job. "It was very much all about the delivery of policies and procedures when I started," Corcoran remembers. "If I was to say anything about HR it's that people must stand in front of you and your policies and procedures behind you.
"Your conversations are where the fundamental change will happen. We need policies, we need procedures to govern our lives, but when the rule book becomes the raison d'être, you lose the essence of innovation."
Innovation through people
"Our work with the public service is to try and encourage those conversations and deliver that innovation through their people."
Corcoran wants to combat the image of the public and civil services as grey and outdated offices brimming with personal inertia: "A critique of the public service is that it's too policy-based and inflexible. I've worked in the public service, in a large Dublin hospital, I've seen first-hand what great people there are working there. It helps to have worked in the environment when you're delivering the change because you understand the culture."
Constant calls by those unfamiliar with the processes and structure of the public sector to simply adapt the mechanisms of the private sector do not help either. Corcoran says that "applying private sector principles clumsily in the public sector can be counterproductive. I think if the sectors came together a little more and shared the best of both worlds, that would be a potent catalyst for change.
"The other problem we're seeing in the public services is that information and data security is a big issue and part of what we do is enhance the security of, and improve accessibility to, these 21st century assets. We've worked with agencies in key government departments in relation to this. Internal processes need to be as resilient as possible to avoid the risks associated with data breaches. We're helping to deliver the implementation and operational aspects of Project Ireland 2040, building the structures that will allow capability to flourish, building technology and assisting with security issues."
Education and investigation
As part of its management consultation service, RSM also offers a comprehensive dispute resolution service. The company has a three-pronged approach of education, mediation and investigation and they are currently being deployed in both the public and private worlds.
"We're very good on employee relations," says Corcoran. "We're currently carrying out independent investigations for government departments, and we've carried out very many independent workplace investigations to arrive at complaints under disciplinary agreements and respect/dignity guidelines. We arrive with the findings and that allows decisions to be made."
In a perfect world, such services would not be needed, and potential clashes would be nullified at their roots. This is a world that Corcoran and her management consulting team are doing their bit to create. "We do a lot of preventative training in terms of respect and dignity and we've trained many different government departments in relation to protected disclosures and how to manage them and create awareness within public sector departments," Corcoran reveals. "We also mediate rather than investigate wherever possible. We do what's necessary to deliver solutions to difficult problems within the parameters of the policies and fair practice.
The end result of RSM's educational work would be the company having fewer investigations to carry out, an outcome that, in keeping with her people first philosophy, Corcoran would be happy with: "We would prefer to influence people earlier in the cycle; the more training we do, the fewer investigations we have to do."
The future of work
Any company working within the broad field of human resources, essentially addressing the concerns of people within the context of work, will eventually have to deal with fears about where the future of work, a future that has never looked so uncertain amidst automation, deregulation and climate change, lies for employees.
Addressing these fears is something that will have to be done at the local level, especially following the aforementioned report into the prospect of automation in Ireland, which localised the projected effect and studied the widespread Irish towns that were likely to be worst hit.
Though constituent areas such as Portmarnock and Skerries were named in the top 10 towns least likely to be affected by automation, RSM has worked with Fingal County Council to produce a medium-term labour market strategy, "the first of its kind to be commissioned by a local authority", examining the balance between the supply and demand of labour and the actions which might stimulate economic development across the authority's diverse footprint. "Normally these are done on a national basis," Corcoran says. "Hopefully more localised strategies will follow; it's a new way of looking at these problems."
Through their work within the public realm at various levels, including providing HR support to the Citizens Information Board and assisting the National Transport Authority (NTA) with their strategic and operational HR including their recruitment processes, RSM has a keen understanding of the landscape within the sector.
Sustaining growth
It is an approach that has benefitted RSM and seen them grow their employment numbers in Ireland, with the company now employing an estimated 185 people between Birr, Dublin and Portlaoise, a total growth of 25 per cent since 2017. Revenues have also increased by over 40 per cent in the last two years to circa €22 million. A new graduate programme, bringing nine new management consulting graduates into the company has been started. Corcoran's management consulting sector has grown exponentially in that time, from 14 people to 53 between January 2017 and February 2019. She says that this growth has allowed RSM to "reconfigure existing service lines and introduce new ones to have a multidisciplinary lens".
"It's a truly integrated advice, focussing on people isn't enough if you don't understand the finances or appreciate the technology and what it requires."
Amidst rapid change in their own and in every workplace, it is RSM's people-led approach that has garnered their reputation as a leader in the industry. "People like us because our value system reflects their value systems and because we appreciate the public service," Corcoran states.
"We won't do a job if it doesn't meet our longer-term aim for making a difference," she concludes.
Catherine Corcoran
Originally from Abbeylara, County Longford, Catherine Corcoran obtained a BSc in Social Sciences from University College Dublin, where she returned to earn a diploma in Corporate Governance from the Michael Smurfit Graduate Business School. Having begun her career in retail HR, she moved into the public service as HR manager of Coombe Women's Hospital in 1993. Corcoran was something of a trailblazer in the public service: "I had four young children, but the public service facilitated that; I was one of the first job sharing managers in the Civil Service."
Corcoran became HR manager in Ryan Glennon & Company (now RSM) in 2000 and developed a HR consulting practice which later broadened out into a multi-disciplinary management consulting practice and she is now head of management consulting. She is active in RSM Global and was chair of RSM's 2017 world conference in Berlin. A rare consultant whose background is not in finance, Corcoran retains her people-centred approach, saying: "Nobody will succeed here at the expense of another." She spends her spare time
with her family and breakfasting with friends.