Technology
E-commerce will put Irish SMEs on the map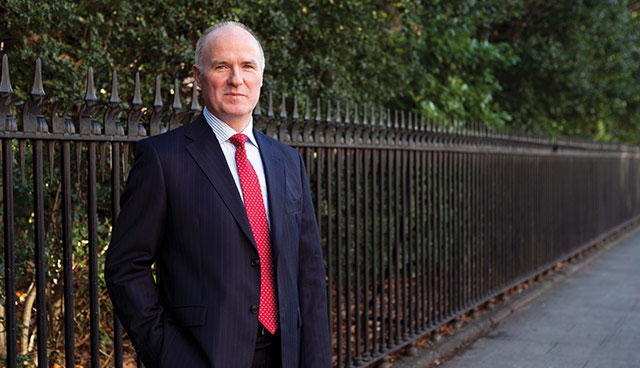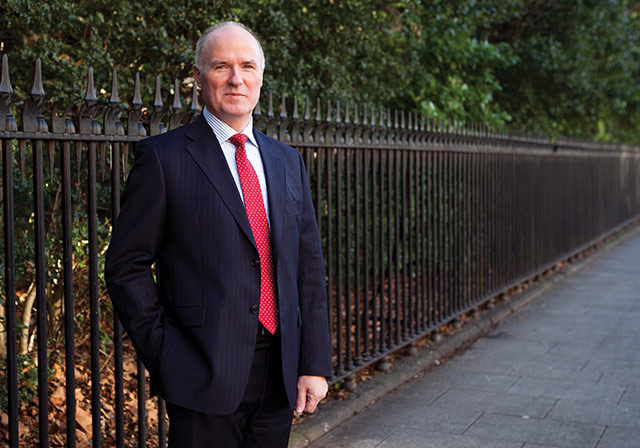 Policymakers are right to be concerned about poor e-commerce take-up by SMEs and micro businesses. IEDR research finds that there is a clear digital divide on many fronts, between rural and urban SMEs, between SMEs with less than five staff and those with more than 10. Our research has identified the SME 'offliner' conundrum. These very serious matters need to be addressed by policymakers.
Globally, e-commerce is worth over $22 trillion (United Nations Conference on Trade and Development [14], July 2016). Businesses and consumers on every continent are buying and selling online at an unprecedented and ever-increasing rate.
For Irish SMEs, building a presence on the internet and trading on the global digital marketplace can have transformative effects on their business. Thousands already benefit, and through our SME fund, OPTIMISE, we've seen first-hand how e-commerce can lead to new customer acquisition and drive revenue growth.
In selling online, Irish SMEs have access to a completely borderless, global marketplace that stays open 24 hours a day, 365 days a year. An Irish business owner can make money as they sleep while their online store stays open for shoppers from London and Lyon to Los Angeles.
The importance of e-commerce to the Irish economy simply cannot be overstated. Irish consumers spent approximately €6.5 billion online in 2015 (Visa Europe, February 2016). As more people and businesses connect to the internet across the world, we're set to spend even more; by 2020 estimates suggest that over three times the current spend, or €21 billion in fact, will be spent online (Second UPC Report on Ireland's Digital Future, June 2014).
At first glance, policymakers may perceive these figures to be positive indicators of internet usage. But on closer inspection, the detailed figures show that Irish businesses, particularly Irish SMEs, are losing out on the benefits of e-commerce. Our recent dot ie Digital Health Index, which measures Irish SMEs' use of online assets, like websites, social media and e-commerce, revealed that only 25 per cent of Irish SMEs can actually process payments on their website, meaning that the vast majority may only use their website to display relatively basic information such as their opening hours and contact details. While this is better than being completely offline, Irish SMEs need to recognise that their website can be made to work harder for their business.
The dot ie Digital Health Index also showed that one in six Irish SMEs have no online presence whatsoever, and more than half of those, or 55 per cent, have no intention to change that. Of that 55 per cent, 60 per cent said they saw "no need" to have one.
The opposite is true. Irish consumers aren't waiting for Irish businesses to catch up. The nature of the internet means we don't have to. Instead, we're spending our billions in online stores located outside of Ireland, in the UK, Europe and the States. Complacency is costing Irish SMEs, and by extension, our economy, a great deal of potential revenue. Three in four consumers, or 75 per cent, said that they were more likely to purchase from a business that is online, while 71 per cent said they found it "extremely frustrating" when a business doesn't have an online presence.
A stable foundation
Solving Ireland's e-commerce problem requires a comprehensive strategy that addresses two core deficits: infrastructure and business supports.
Even today, many Irish towns and their surrounding hinterlands suffer from sluggish or intermittent broadband connections. In more remote parts, a bad connection is actually a luxury. According to the dot ie Digital Health Index, one in four Irish SMEs without an online presence cite a lack of broadband as the primary reason for staying offline.
Just as a traditional economy relies on roads, air links and sea routes, a strong internet economy is dependent on a reliable high-speed broadband infrastructure. Private suppliers must make huge investments to join up sparsely populated parts of the country to their existing networks, and even when they do, speeds often remain slow compared to major population centres. The onus is therefore on the Government to rapidly connect businesses, households and work-from-home employees to the internet, yet the rollout of the National Broadband Plan (NBP) has been repeatedly delayed and its budget reduced.
Rural businesses and representative bodies will rightly continue applying pressure to local authorities and the Government, particularly the Department of Communications, to make sure that the NBP stays on course and that their needs are prioritised and met as effectively as possible.
The message must be clear: SMEs that trade online have the power to radically alter the economic landscape of many of the least developed parts of Ireland. Additional business revenue fuels growth, and growth creates jobs.
If the Government can meet its target of providing 100 per cent of the country with high-speed broadband by 2022, an SME's physical proximity to a major urban centre or transport hub will be far less important when it has a direct and instantaneous link to consumers across Ireland and the world via the internet.
The right supports for SMEs
For SMEs that do have a stable internet connection and want to engage in e-commerce, local business supports are essential. There are a number of supports available, but finding ones which actually provide tangible upgrades to SME websites can prove more challenging than it should be. While the Trading Online Voucher Scheme provides a degree of much needed assistance to SMEs, there needs to be greater coordination between councils, business bodies and the Irish internet industry. The creation of a standardised and comprehensive e-commerce "curriculum" for SMEs, teaching the essentials of web design, marketing and social media through subsidised evening classes, would be a good start.
IEDR runs the OPTIMISE Fund with the goal of helping Irish SMEs with a dot ie domain develop a website and engage in e-commerce. We award fifteen Irish SMEs 10 days' worth of digital consultancy, training and development from the €125,000 fund. Over the past six years of OPTIMISE, it's become clear to us that once SMEs are shown how to engage in e-commerce, they embrace it completely and it becomes a core area of focus for their business.
Celebrating Irish internet
SMEs that choose Ireland's unique country domain, dot ie, enjoy further advantages. Businesses with a dot ie domain have a distinct advantage over competitors with dot com and other common generic domains.
The dot ie domain is an 'Identifiably Irish' brand. For consumers here, it means a business is verifiably local and trustworthy, and for those abroad, it proves an authentic link to Ireland. IEDR actively manages and administers the dot ie namespace. Domain holders have to prove their connection to Ireland and their claim to the domain name using information such as their CRO number, passport, trademark etc.
Ireland's e-commerce market is improving, albeit slowly and despite infrastructural weaknesses. Since the dot ie Digital Health Index began to research the online behaviour of Irish SMEs, we've recorded an improvement in their overall digital health (from an index of 37.4 in May 2014 to 45.5 in April 2016) and an encouraging decline in the number of completely offline businesses.
IEDR is currently hard at work planning the second annual Internet Day, a celebration we began in 2015 to mark the achievements of Irish internet entrepreneurs, Irish SMEs and the importance of the Irish internet economy.
For this year's Internet Day, we'll be inviting SMEs and representative bodies from across the country to hear from a number of high-profile international business leaders and thinkers. There, they'll learn about innovative e-commerce strategies for SMEs, the real-world effects of e-commerce on business processes and revenue growth, and the long-term value of high-speed internet for the broader economy.
SMEs are the backbone of the Irish economy. They make up 99 per cent of all businesses in the country and employ more than 70 per cent of private sector workers (Department of Jobs and Enterprise, November 2015). With knowledge and technology, just imagine what they could achieve if they opened themselves up completely to the global e-commerce market.
David Curtin is the Chief Executive of the IE Domain Registry (IEDR).