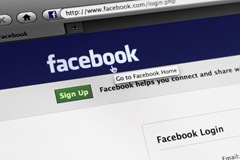 With around 600 million people signed up to facebook, accessing a target audience's personal information has never been easier for businesses. Emma Blee talks to Dr Theo Lynn about the use of the social networking site as a marketing tool.
Almost half of the internet's entire population logged on to facebook in 2009 and around 1.7 million Irish people have now signed up.
The site started out as a personal profile page for friends to keep in contact but with a surge in the amount of personal information being uploaded, businesses are finding it hard to resist tapping into the data.
There are a number of different types of businesses using facebook in a variety of different ways. Dr Theo Lynn, Director of Dublin City University's Leadership, Innovation and Knowledge Research Centre, argues that the site offers businesses targeting mainstream consumers "the best opportunity".
The main advantage for these businesses is the site's membership base, analysis tools and the chance to connect with the consumer and make them more aware of the brand.
However, Lynn highlights that facebook gives manufacturers, who would normally be distanced from consumers, the unusual opportunity to develop a "dire ct relationship" with their end consumers and use this as a source of "product feedback and development". Small businesses have also been using facebook to attract customers by running competitions and polls, while others have used it to display targeted and paid advertising.
The newest and most promising way of using the social networking site, though, is through direct e-commerce or 'f-commerce'. Businesses can now buy a shopping cart application which means that they can sell products directly to customers and while they aren't actually paying through facebook they do not have to leave the site. Large companies have been selling virtual goods such as social games, tickets and other items using these applications.
Lynn believes that this remains "an opportunity for future growth" but opportunities for business-to-business customers are limited.
One of the most important aspects of facebook has been the emergence of the 'Like' button, which was set up last year. By clicking it, users announce to their friends that they approve of an organisation or product. More importantly, they are opting in to receive information in their news feed as well as allowing businesses to access their information to create a demographic.
Lynn says this "enables permission-based marketing". He comments that the information available on facebook can help businesses to "identify customers" but also "gain a deeper insight into their motivations, attitudes and behaviour through profiles, status updates, comments and likes."
This information can help businesses to guide digital and traditional marketing, such as television advertising. "Many large brands monitor social media to contain potential customer service issues and there would seem to be significant merit in social media such as facebook as a source of new product and service ideas," comments Lynn.
It is challenging, however, for businesses to measure the effectiveness of facebook as a marketing tool. "For advertising, facebook provides a statistics reporting tool for business pages that can be exported for additional analysis with other sources. The rules of marketing haven't changed: businesses should be crafting calls to action and processes to monitor the referrals and sales from facebook." Larger businesses might consider enterprise social media monitoring and sentiment analysis tools such as Radian6, he adds.
While facebook is a useful platform for consumer advertising, some "blurry areas" remain. Lynn states that rules relating to competitions and user engagement are ambiguous: "There are concerns over ownership of data and how data on facebook pages can, and will be used by the business, facebook and indeed other competing businesses."
However, he warns: "Businesses should always remember [that] facebook, like all social media, can be a two-edged sword. Businesses can attract negative facebook attention as well as positive. Careful monitoring of social media and online reputation management is an essential part of the social media marketing mix."