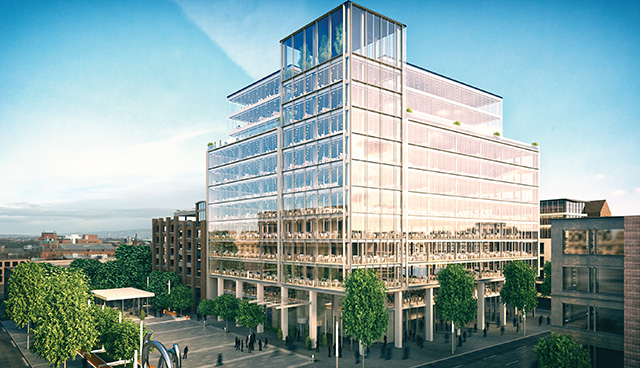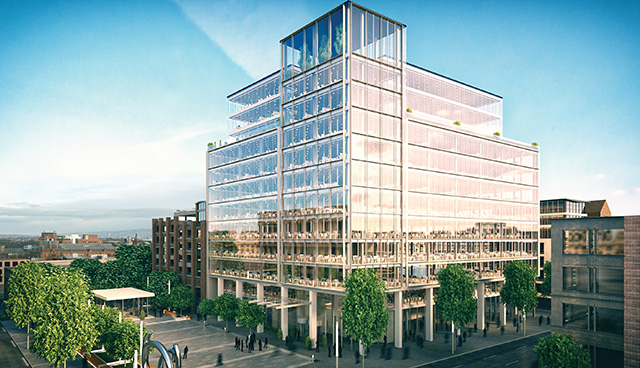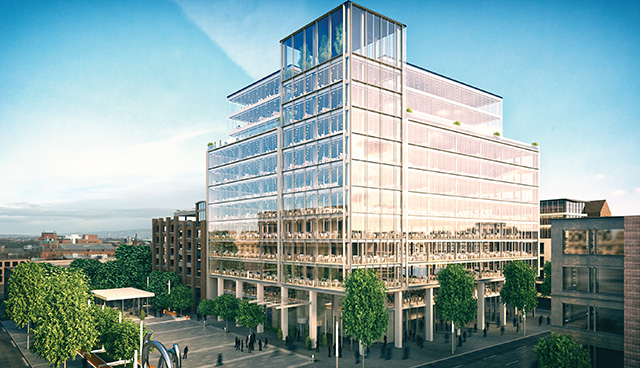 Co-founder of Aurora Prime Real Estate Fund David Gavaghan outlines his ambitions to see Belfast reshape its economic landscape to attract greater levels of foreign direct investment as a financial centre of excellence, capitalising on its links to London and Dublin.

In March 2015, the UK Government identified a select number of UK Financial Centres of Excellence outside of London. Belfast was at the top of that list – admittedly by dint of its alphabetical order! Apart from Belfast, there were 21 towns and cities across Britain, each employing more than 10,000 people in the financial services sector.
In 2005, I had been invited to attend a lunch with some local luminaries and a small delegation from the City of London in Ulster Bank's HQ in Donegall Square, overlooking the magnificent Belfast City Hall, and we had started to dream of such things. I recollect a robust conversation – there were a few 'dreamers' like me; others felt that such a prospect was very unlikely, whilst others said that we should be cautious about raising expectations given the mountain we had to climb. Happily, the best has come to pass, so let me dream a little more about Belfast's economic landscape in 2025, against the challenging backdrop of the UK's exit from the EU in 2019. By 2025 any turbulence will hopefully have settled down even in those sectors most exposed to the vicissitudes of the negotiated settlement (we hope!).
Today Belfast is a resurgent city having undergone a radical transformation over the past decade. In relative terms, it has been one of the most successful cities in both Britain and Ireland to attract foreign direct investment, particularly in the financial and professional services sectors. Today it is a recognised global leader in financial software engineering and cyber security and much of the activity is now growing organically with high levels of follow-on investment.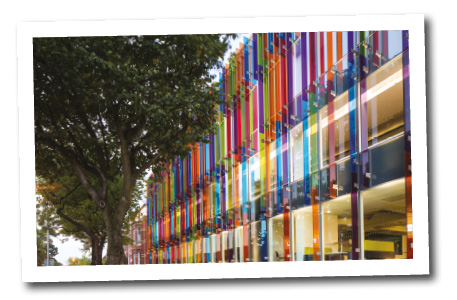 Based upon this success, I believe that over the next decade Belfast has the momentum to become one of the most exciting mid-sized cities in Europe – this potential has yet to be recognised nationally and internationally. There has been some understandable uncertainty arising from the decision on the 23 June 2016 by the UK to leave the EU following the referendum but in the recent communique on the 8 December 2017 (the Joint Report), the negotiators of UK government and the EU offer a real sense of the opportunity and recognise the unique circumstances of the island of Ireland.
The Joint Report potentially has major positive ramifications for this part of the island of Ireland and it could be an ideal time for investors looking at potential locations to invest on these two islands. Belfast is uniquely placed to benefit from the ongoing progress Dublin has accomplished over the past two decades. Today, Dublin is one of the most favoured locations in Europe for international investment. Being the second largest city on the island of Ireland, and within two hours travel time of Dublin, Belfast provides both a large pool of talented young people and the cost comparisons are favourable, whether on the island of Ireland or other equivalent locations across Europe.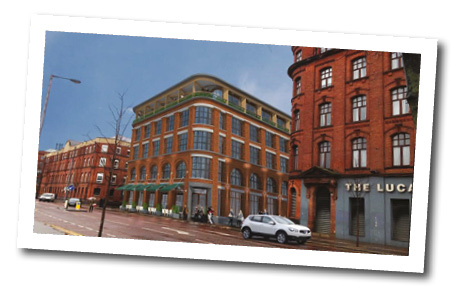 Growing up in Dublin in the 1970s/early 80s, there were few people who foresaw Dublin's rise to where it is today. In Monsignor David Diamond's moving homily last June for the funeral of the Vice-Chancellor of Queen's University Belfast, he referenced James O'Kane's dedication to his remarkable colleague. He described Paddy Johnston as a "modest, yet truly inspirational and visionary leader, who never accepted second best and who inspired those around him 'to dream no little dreams'."
It is time that we all allow ourselves the freedom to dream no little dreams. It is time for Belfast to grow and blossom even faster than it has; the resplendent yellow cranes can signal to all comers to our shores "Hello & Welcome", in the same way as Messrs Harland & Wolff came here from Yorkshire and Hamburg over 150 years ago to become one of the world's great shipbuilders. By combining forces with the City of London and Dublin, the economic corridor between Belfast and Dublin can become a formidable specialist global hub, offering one the most attractive corporation tax rates in this part of the world. Collaboration and critical mass are our watchwords! I dream of the time when we can travel by train from Belfast to Dublin in 60 minutes (or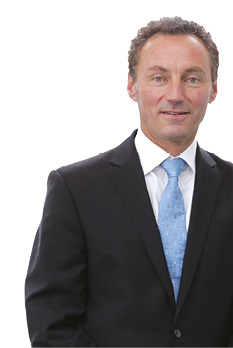 less), departing from the heart of both cities every 30 minutes and serving a population of four to five million people along one of the most enterprising economic corridors in Europe.
If we turn our minds to it, this dream could come true well before 2050. I hope to be alive to share the reality of this dream with my children and grandchildren!
Profile: David Gavaghan
David Gavaghan has extensive experience in real estate and finance, having worked in both the private at public sectors at a senior level. He is a Non-executive Director (NED) of CBI nationally and has just completed the two year term as Chair, CBI Northern Ireland. He is also a NED of the RICS in the UK and Ireland.
He is a co-founder of Aurora Prime Real Estate Fund which is raising £50 million of equity to invest in Grade A office space in Belfast. The Aurora Fund is in discussions with a range of institutional investors, family offices and high net worth investors. Belfast City Council has approved a £5 million equity participation in the Fund and we anticipate a first closing this year.