Education
UCD Professional Academy: How Upskilling Can Help Your Organisation Retain Staff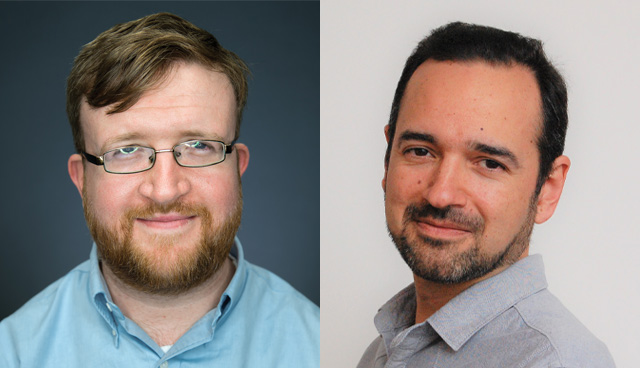 A key issue that organisations across Ireland and the world are facing is employee retention. Turnover rates are quantified in great detail by some sources, but in times of deep, transformational change, when businesses and HR departments are making substantial coordinated efforts to change the culture of the organisation, turnover erodes these efforts in ways that are hard to quantify but frustratingly tangible.
In both the private and public sector, the effects of staff turnover are exacerbated by younger entrants to the job market, who may be prone to leaving a role after a short amount of time, rather than the lifelong career which had previously been associated with the public sector in particular.
The negative impacts of high staff turnover rates are wide-reaching, encompassing not only the high cost of replacing long-term staff, but also the loss of both soft- and hard-skills, knowledge gaps, reputational damage and a negative impact on remaining staff. The average time taken to recruit a new staff member can range from one to four months, with the Adare Human Resource HR Barometer finding the average cost of replacing a staff member coming in at around €14,000 in recent years, much more than the cost of offering learning and development to current employees.
Aaron McKenna, Managing Director of UCD Professional Academy, says that investing in your workforce via training is one way to get a win-win, showing your team that you are willing to invest in them whilst also increasing their skills to achieve in their roles. The pandemic has had a two-tier impact on employment trends. While headline unemployment figures have been high, this isn't the case across the board and the competition for talent remains high in certain sectors. Recruiters are approaching staff with tempting remuneration packages and promises of career development and organisations understand that losing key staff at a time of major organisational change such as this would be doubly difficult given the knowledge capital built up over the past year in particular.
More and more organisations are looking toward the benefit of continuous learning for retaining staff. Staff training and upskilling is becoming a must rather than a "nice-to-have" in the modern world, so whether organisations are looking towards online courses, sponsoring further education or training on technical skills, there are a number of different approaches available, all of which are likely to lead to improved levels of staff retention. Over the past year, UCD Professional Academy has enrolled over 5,500 students, of which the vast majority were sponsored by their employer, who in many cases went on to enrol additional students based on positive feedback and increased levels of employee retention. Clients like the HSE Finance and Health & Wellbeing Departments, Skillnet Ireland, Concern Worldwide and Microsoft all choose to upskill their employees with UCD Professional Academy within the past year.
There are many reasons why people seek alternative employment opportunities; these range from general dissatisfaction to looking to increase earnings, but one of the biggest factors influencing people on an outward trajectory from a company is lack of room to grow and progress. When employees have access to resources including outside courses, you create an environment where people can see themselves acquiring the skills to progress, which motivates them to do so. In cases like this, organisations are able to promote from within rather than look externally to fill more senior roles, which not only boosts employee morale, but allows organisations to give these roles to people who already hold the business knowledge and context.
As technology evolves at a rapid rate, skills shortages are sure to follow in its wake. According to Antonio Palacios, Head of Product at UCD Professional Academy, it's no longer enough to source specialised roles, now those roles have to come "with tech": business analysis with tech, financial expertise with tech, marketing qualifications with tech. Even in small businesses, the potential combinations grow and quickly lead to the question: Should we map out all the possible learning paths our employees can potentially take (and perhaps in the process inadvertently limit development growth avenues), or is it time to empower them to make their own choices from a broader set of solutions?
The lack of certain skills within the Irish landscape can drive people to seek opportunities elsewhere, where those possessing shortage skills in fields like IT and data analytics could be headhunted to join opposing companies or organisations. When employees are encouraged to upskill into these fields, they're a lot more likely to remain with the employers who helped them get there. Acquiring these skills is an ideal way for employees to move upwards in a company, as well as in a lateral way, to explore other opportunities. In addition, as a large number of organisations move towards a more digitally driven model in the wake of the pandemic, IT and other digital skills will become even more valuable. An ideal way to ensure that employees are retained, is by offering them the chance to gain these skills through training, courses, and professional diplomas.
In addition to all the obvious staff retention benefits of offering courses and qualifications to employees, a huge factor that organisations need to be thinking about all the time is employee wellness and engagement. With many employees reporting lack of engagement and interest in their roles being exacerbated by the ongoing Covid-19 situation and remote work, it is more imperative than ever to encourage and facilitate employees in their personal growth and development.
One advantage of providing access to courses that lead to professional diplomas is instant recognition beyond the confines of the organisation. On successful completion of a professional diploma, employees earn that accreditation, one they can proudly display on their LinkedIn profile and at work. Celebrating and demonstrating learning achievements can be a key component of a larger talent development strategy that provides new opportunities, clear career progression paths and turns key employees into change agents that bring new skills and initiatives to the organisation.
Although there is still much uncertainty surrounding the pandemic and the ability of previously mighty sectors like tourism and hospitality to return to normal, one thing is already clear: management training and management style are still one of the main drivers of employee turnover. It is not a matter of if, but when these businesses start hiring again, and as they begin to ramp up to pre-pandemic levels, they will not be able to afford unwanted turnover. As manager training increases, employee turnover intentions decrease. The time to create the right management culture to quickly build teams that perform and remain committed to their employers is now, before the hiring process starts.
If you're interested in finding out more about how UCD Professional Academy can benefit your organisation, you can get in touch using the details below.
professional.academy@ucd.ie
www.ucd.ie/professionalacademy/eolas