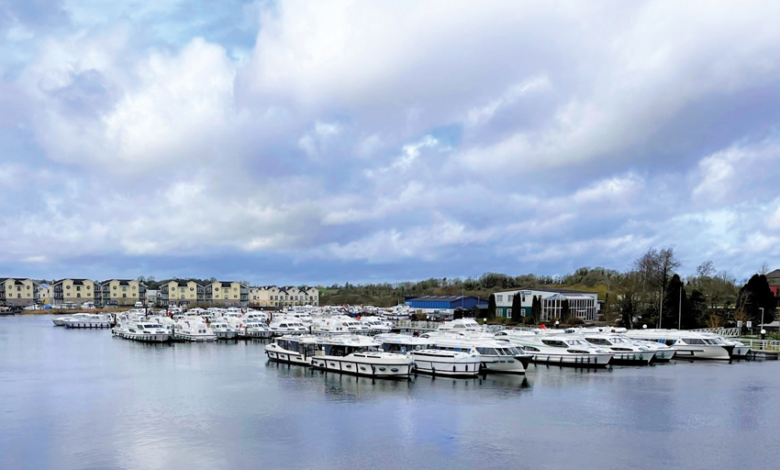 Carrick-on-Shannon Chamber of Commerce's President Colm McGrath sits down with Ciarán Galway and Odrán Waldron to discuss the effects of Covid on business in Leitrim, a revival of the west, and how businesses are adapting to challenges such as inflation and retention of young people in the area.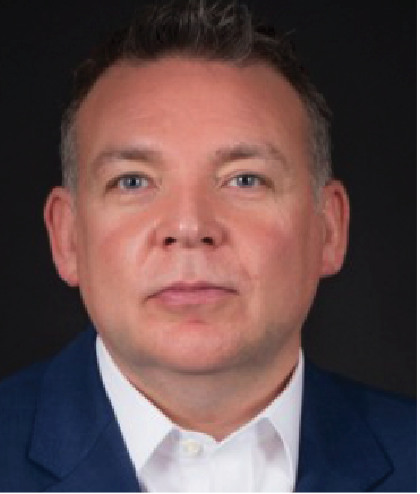 Originally a Dubliner, McGrath's time in Leitrim has encompassed challenging periods for the county, including the financial crisis and the Covid-19 pandemic, having moved to the area in 2005.
McGrath and his wife took over a local insurance company, Brady Insurance, and have grown it from employing six people to now having a full-time staff number of more than 40, with the company having morphed into three different businesses broadly servicing the leisure, entertainment, and construction sector.
"When I first arrived here in 2005, every night was like a Friday night. We had hundreds of people that were working here in MBNA, they would have staff nights out on a Tuesday, Wednesday, or Thursday, and there were many who would come out to view the football, but that has all changed."
Covid challenges
McGrath observes an "inverted positivity" which has emerged from the Covid-19 pandemic, with an increase in remote workers moving to the area to take advantage of the cheaper costs of housing.
He further makes the case that business can thrive being based in Leitrim: "I am not expecting Google to be expanding here but there is no reason why other companies which are based in Dublin could not have some people working in Leitrim and having a hub either here or in the surrounding towns.
"It would be more cost-effective for those companies, with office space being cheaper and their employees would get a bit more bang for their buck."
Despite this potential, however, McGrath states that challenges remain which existed for the county long before Covid. "The EU has classified the north-west of the State as a 'lagging region'.
"Government needs to be seen to invest in the north-west, hence we have seen a lot of funds coming from government and the EU for minor projects over the last 12 months, but they have to be seen to step up now on the infrastructure projects and start to grow it via investment."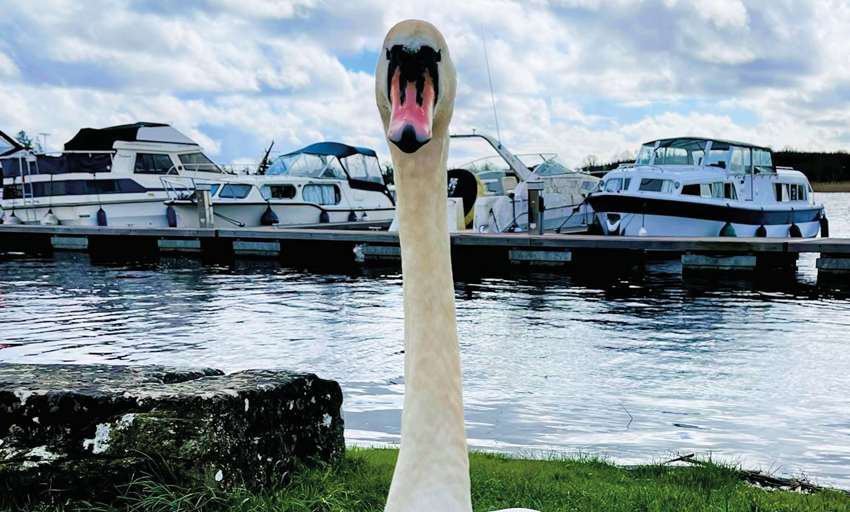 A revival of the west
Emphasising the potential opportunities for the region with the expansion of remote work, McGrath says: "When you talk to people working and living in Dublin, they all tell you about how expensive a place it is to live now. Even if you are well off enough to be able to afford a house it is very difficult to even find somewhere to buy one."
Sitting in the Landmark Hotel, with the River Shannon and the town's public marina to his left through the window, McGrath reflects on Leitrim's strong tourism sector, particularly water-based activities: "The big thing there, would be if there is a continued investment into the blueway, which is combined greenway and waterside type investment where people can canoe and boat as well and walking and cycling.
"I believe that that kind of thing could extend as far as Enniskillen, at least with the greenway. That would be fantastic and could link and should go as far as Sligo this would bring a lot of tourism here, with Leitrim benefitting by being the central point of the whole project."
McGrath is optimistic for the future of business in Leitrim and emphasises the role that can be played by the Chamber of Commerce in achieving this, with the organisation currently in the process of hiring a full-time CEO and pushing for collaboration with other towns across County Leitrim.
"My colleague, Paul O'Brien, who is acting CEO at the moment, came up with a very good vision for tourism and generating money for the Chamber called the Carrick Camino. That has generated a lot of funds and will allow us to get a full-time CEO. "The full-time role will then be supported by a couple of part-time people. That will make it easier to get people into the Chamber who support different committees on a more part-time basis. At the moment there are between three to four people giving a lot of time but if we are to realise Leitrim's full potential, we really need a full-time CEO devoting a lot of time and then maybe 10 people who can devote themselves on a part-time basis."
Talent retention
A big challenge for Leitrim is the retention of young people when they reach the age of third-level education. "What we have found is that it is easier to keep families and younger people here. However, once those children reach the age of 18 and get their Leaving Cert, they go off to college, then they go further afield, and tend to not come back for a long time," states McGrath.
However, Carrick-on-Shannon has benefitted from strong community integration, with over 34 nationalities being encompassed by the town's 4,500 population. McGrath praises the "community liaison approach" adopted by Leitrim County Council, which has seen the council push for newcomers to learn the language and help them integrate into local communities.
"The best thing for the town was that it has been used to embracing new people with tourism being such a big sector here. It has also been helped as many locals have moved abroad before returning home to Leitrim, so they are kind to newcomers to our county."
McGrath finishes the discussion outlining the role he hopes the Chamber of Commerce will play, liaising with Leitrim County Council, in promoting new projects which he hopes will lead to further job creation.
"We want to encourage more businesses to come in and reinvigorate the Chamber, provide support and their expertise, because there is a lot of good work which can be done here."