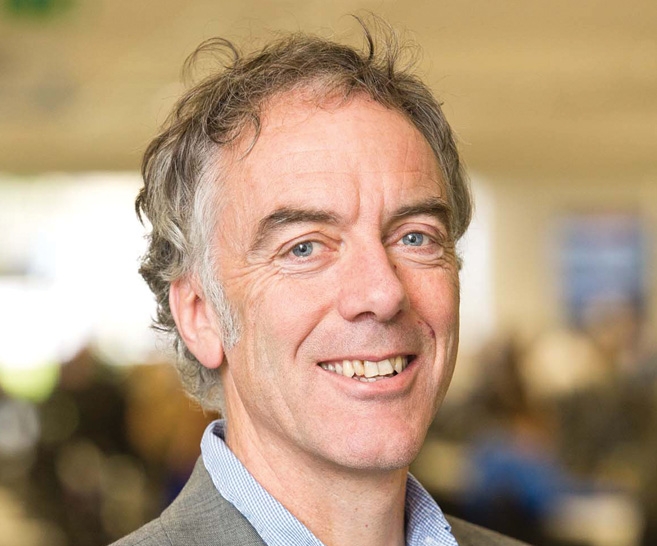 How technology can make it easy to access and engage public services in Ireland.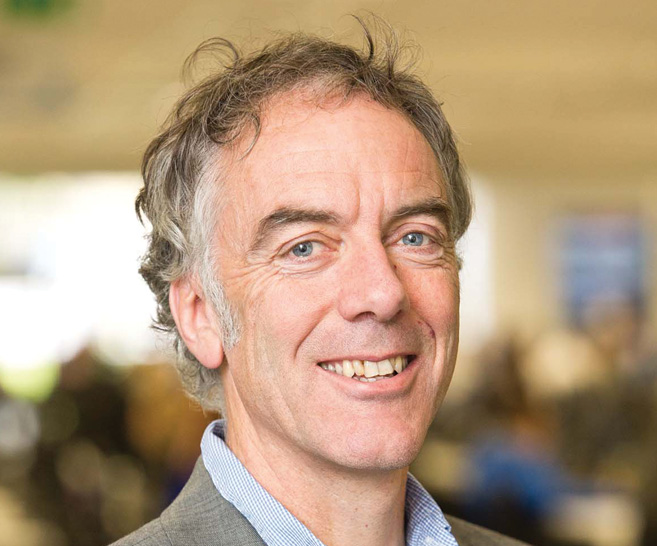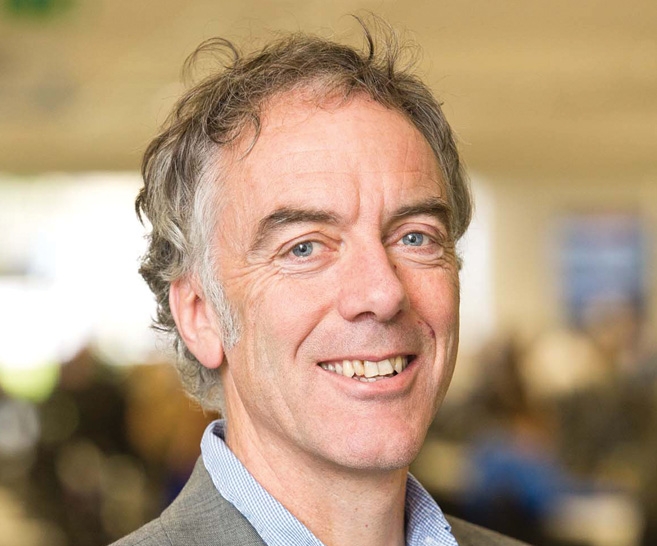 Over the past decade, there has been great progress on the digitising of public services in Ireland. On the whole, this has been a positive experience, with many government services now available online thereby reducing the need for face-to-face visits and the volume of paper-based transactions while delivering a better experience for the citizen. However, there can still be inconsistency across service offerings and a requirement for repeated interactions between the service department and the citizen.
Both local and national government engage with a variety of service partners and these collaborations have been at the forefront of changes brought about by digitisation. One such partner is Abtran, headquartered in Cork, who deliver a variety of public services across a range of government departments and agencies. Although Abtran originally delivered services mainly via phone, services have become more digitised and more connected over the past decade.
Eolas recently caught up with Martin Leahy, Chief Technology Officer at Abtran, to hear how the company has innovated to harness the best in technology to simplify and improve public services: "The digitisation of government services has allowed us at Abtran to develop and integrate some key technologies into our business model. Obviously a digital service will rely far more on back-office processing so the efficient management and presentation of data, interfaces, requests and outcomes becomes critical.
"Like many businesses, we had been exploring a lot of the options around cloud-based processing, digital interfaces and mobile technology and we have found great opportunity to apply our technology to the services that we deliver.
"On one hand, you have basic elements that every service must deliver – interaction, document transfer, establishment of identity, scheduling of appointments, payment processing, case management etc. Then on the other hand you have specific channels via which these services must be delivered – mobile, online, e-mail, social media, telephone, letter etc. The key for us at Abtran has been to deliver essential services via these channels in a simple, straightforward way for all citizens.
"It's not difficult to go to market to purchase point software solutions that can deliver some elements of a critical service. This can often lead to a siloed approach with specific systems becoming very focused on a single service or group of citizens. Over the longer term, services can in turn become more complex and difficult to access. Similarly, the technology can become more difficult to develop and to maintain."
Leahy continues: "At Abtran, we look to put the citizen at the centre of any technology solution. This means constantly seeking to understand the best approach to help the citizen access services in a faster, easier and compliant way. This citizen-centric approach has led to the creation of the 'Abtran Halo' concept. Abtran Halo is a series of services and engagement tools that allow the citizen to seamlessly and easily connect and engage with any public service.
"Typically, any public service is backboned by a strong, effective, transactional IT system – be it a system for payments, grants, driver and vehicle management, student registration among others. However, these central systems – while extremely effective at transactional data management – can be very ineffective when it comes to citizen engagement. Traditional enterprise systems tend not to do contact, payments, analytics, social media or engagement very well – yet these functions are vital in delivering a great service experience to citizens.
"At Abtran, by focusing on those elements of our services that most affected the citizen experience, we were able to implement technologies that effectively engage with both citizen and public service to ensure a seamless delivery for all.
Principally these technologies operate in the areas of:
• CRM;
• multi-channel contact centre (phone, e-mail, social media, video, paper);
• analytics;
• mobile and online interfaces; and
• payments.
"In any public service conversation, Abtran will always seek to examine these five areas first – because it is via these five services that most effective public service engagement is achieved.
"There is a proliferation of systems available on the market but no single solution can claim to span all government services and all engagement routes. The key for us at Abtran has been to work with specific technologies for the main functions and then to develop our own solutions and integration suites to ensure that everything is joined in a seamless service.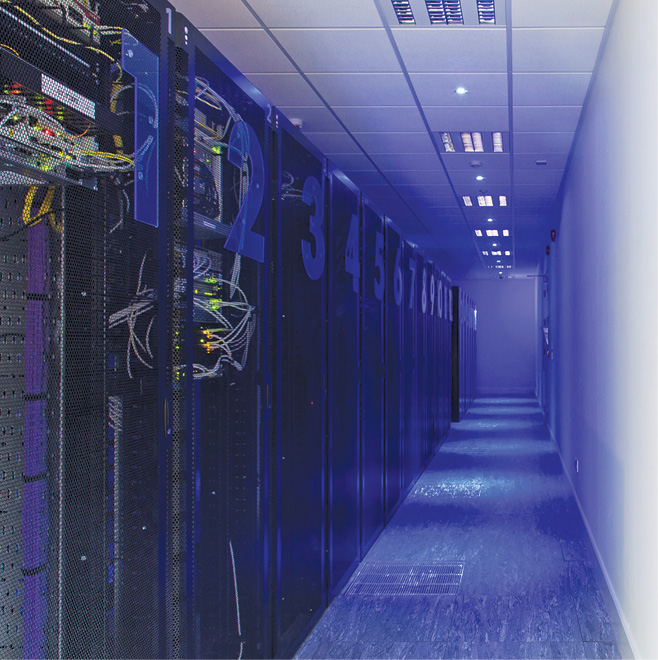 "Abtran works with our government sector partners in areas such as driver licences, student grants and other areas of 'eligibility'. In order to receive a licence or permit or other entitlement, it is necessary for a citizen to verify their identity and then to demonstrate eligibility for the certification required. With the Halo approach, Abtran can ensure that effective engagement with the citizen is paramount with Halo 'wrapping around' the core system to enable effective and simplified engagement."
Under the Halo approach, a CRM is used to manage the overall workflow – Abtran specialises in Microsoft Dynamics – while payments are handled by Abtran's in-house developed payments gateway, Transact. Typically for this service Abtran would configure a Microsoft Dynamics ADX gateway to deliver mobile connectivity via a simple user interface and then use the various data extracts and summaries to deliver the necessary reporting and analytics services via a tool such as Microsoft Power BI.
Direct engagement with the citizen is delivered via the aforementioned ADX mobile solution or via the various contact centre channels – telephone, video call or web-chat for direct engagement or an aggregator like Crimson Hexagon for social media.
The true value of such an integrated platform that manages all of your citizen engagement – as well as the workflow – is the sheer volume and richness of the data generated. On the National Driver Licence Service (NDLS) for example, the renewal of 1.6 million driving licences over the past three years has provided the Road Safety Authority with data insights which contribute significantly towards managing driving compliance, demographic analysis, planning of effective promotional campaigns and management of front-office capacity.
Delivery of a simplified, joined up public service is enabled through the design and use of innovative technologies that are easy to use for all stakeholders. Critically, they must also capture and manage data in a compliant and safe manner. At Abtran, the 'Halo' is seen as a major step forward in the structuring of common, easy-to-use interfaces and data management that will truly deliver next-generation services.
Web: www.abtran.com

Twitter: @abtranglobal 

Email: info@abtran.com

Tel: 1850 228 7262

---
About Abtran:
Abtran is Ireland's leading provider of customer and business process management services employing 2,300 people. Established in 1997, the company has a proven capability in delivering transformative customer service solutions. Abtran works across highly-regulated markets and is a specialist provider of services to the Government, Transport, Utilities and Financial Services sectors.