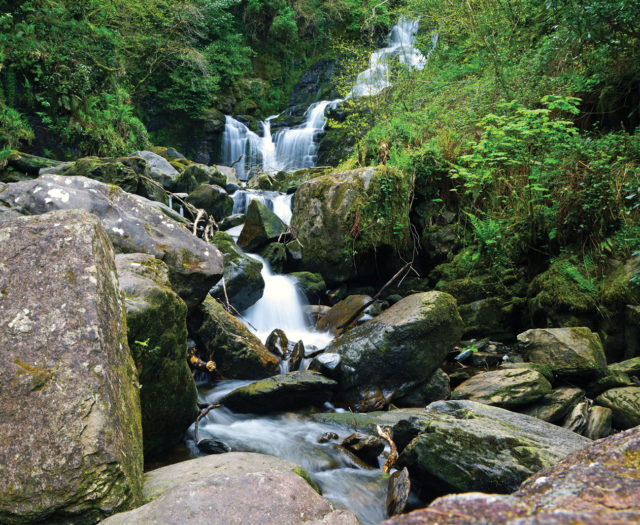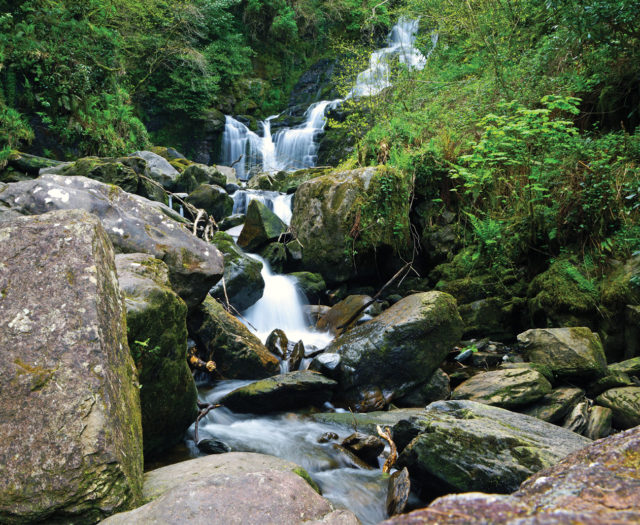 As local authorities take on a greater responsibility of promoting economic development through tourism, eolas looks at some of the recent regional statistics and case studies of regional plans.
As part of the Government's Putting People First – Action Programme for Effective Local Government, the creation of three new regional assemblies outlined a stronger role for local government economic development through the Local Government Reform Act 2014. While the regional assemblies will be an important tool in linking and informing national and local tourism policy, each local authority has responsibility for developing its own tourism strategy to compete for domestic visitors.
The tools at their disposal include things such as being the primary developer of public tourism infrastructure and heritage sites; supporting community efforts towards national tourism initiatives such as the Gathering or major sporting events; provide a competitive environment for tourism enterprises; actively promote greater awareness of their destination to a national level; and advise and support the tourism industry through Local Enterprise Offices.
The national Tourism Action Plan for 2016-2018, launched in January, has set out to raise overseas revenue expenditure by €5 billion, create more than 50,000 jobs in the tourism sector and has set a target of 10 million visits to Ireland by 2025. Examples of local tourism development plans being proposed include:
---
Fingal County Council: 2015-2018
• Optimise and expand visitor experiences
• Adopt a new place marketing strategy aligned with, and leveraging, the Grow Dublin Tourism Alliance
• Develop new ways of working in partnership with stakeholders
---
Kerry County Council: 2016-2022
• Increase visitor numbers, their length of stay and their spend in a sustainable manner
• Nurture and protect cultural and linguistic heritage
• Extend the tourism season, especially in shoulder regions
• Grow event and business tourism
• Provision of high-speed broadband
• Build on tourism opportunities associated by the Wild Atlantic Way
• Investment in tourism education and training
• Match and exceed national targets
---
Domestic trips (000s)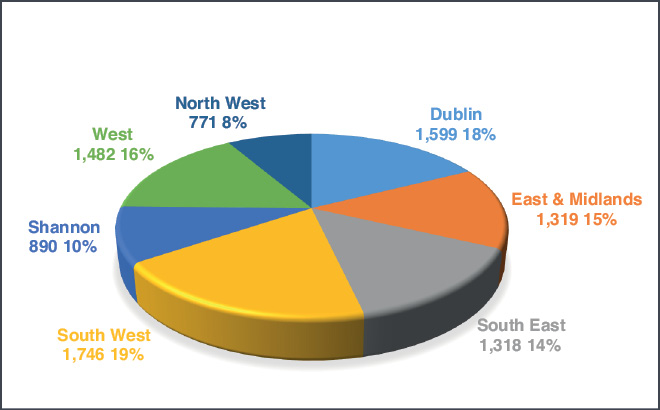 Regional distribution of overseas
markets 2015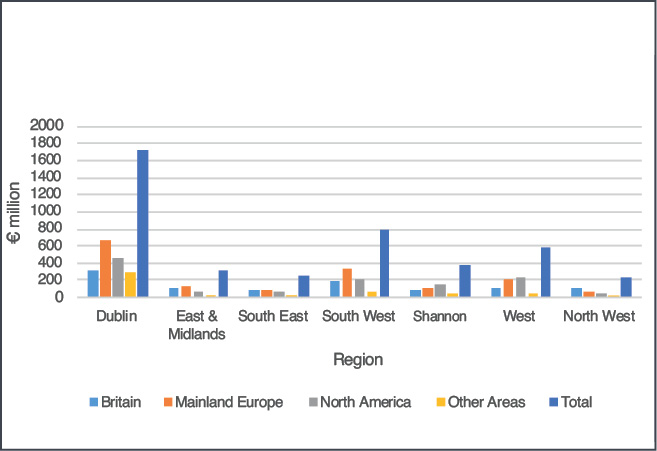 Irish residents' trips by county