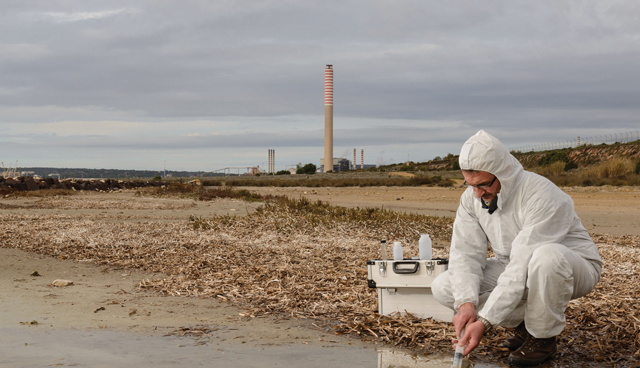 The Climate Action Plan, Ireland's blueprint to net zero emissions by 2050, requires public sector bodies, including local authorities, to lead on deliveries. A new report looks at how they had already been doing so before the introduction of the Plan in 2019.
The January 2020 report, A Profile of Local Government Climate Actions in Ireland, was conducted by Darren Clarke and Bernie O'Donoghue-Hynes for the Local Government Management Association (LGMA). Through their research, they found that between the years 2011 and 2018, "the local government sector has been proactive in many areas" and has "delivered positive climate action" across Ireland by "providing a range of services to the public, including critical infrastructure, flood risk management and water resources, as well as nature-based solutions and public engagement".
In the context of infrastructure, the report found that actions taken by local authorities from 2011-2017 had cumulatively prevented 60,000 tonnes of CO2 from being produced, the equivalent of the emissions of roughly 11,000 Irish homes per annum. Some local authorities are also reported to have converted their vehicle fleets, with some having up to 15 per cent of their fleets comprised of electric vehicles. Cycling infrastructure has also been expanded upon, with 14,000 bicycle parking spots and 1,500km of segregated cycle lanes having been provided by year end 2018.
Flood risk management became of particular concern for local authorities in the last decade with an increase in extreme weather events and flash flooding. These concerns led to local authorities collaborating with the Office of Public Works on 21 major flood defence schemes between 2014 and 2018 and delivering a further 228 smaller schemes. Local authorities invested an estimated €12.4 million in these measures and a further €101 million in emergency responses to extreme weather events.
Local authorities across the country were also estimated to have planted 74,000 trees from 2017-2018 and also provided 2,400 allotments and 97 community gardens for public use in 2018. It is also noted within the report that local authorities supported 884 areas through Tidy Towns projects, "many of which undertook specific climate actions such as increasing biodiversity and tree planting". The authors of the report also found that their "study highlighted that many local authorities are also training employees, communities and social housing residents to reduce their climate change impact and save energy as part of the sector's commitment to encourage public action".
The report also says that "to date, local authority activities that support climate actions have not been recorded or collated at a national level" and that the research has "demonstrated that local authorities prioritise different needs and therefore implement different climate actions based on prevailing climate change risks in their jurisdictions".
The breadth of these different measures is covered in the report's case studies, which range from Cork County Council's  establishment of a Special Projets Team to embed "mitigation measures into frontline operations", to Louth's energy efficiency projects that save 10.7GWHrs of energy from 2015-2018, Tipperary's use of solar PV on public buildings to cut 70 tonnes of CO2 emissions per annum, and Wexford's embrace of new hydropower technologies, which allowed them to reduce the carbon being emitted by their water production methods. 
Local authorities now operate under the Local Authority Adaptation Strategy Development Guidelines, issued by the Government in order to assist local authorities in the groundwork of how to put together an effective climate action strategy for their locality. Released in the winter of 2018, the guidelines gave the authorities the time and space to develop an understanding of the work that would be expected of them once the Climate Action Plan was released in the summer of 2019. 
The guidelines are "primarily intended for the use of the local authorities required to prepare adaptation strategies under the National; Adaptation Framework". They are broken down into six chapters, the first being basic background information and the following five concerning "distinct phases of the process of developing an adaptation strategy".
The five steps for the preparation of a strategy within the guidelines are: preparing the ground; assessing the current adaptation baseline; identifying future climate impacts, vulnerabilities and risks; identifying, assessing and prioritising adaptation actions; and drafting, implementing and monitoring the strategy.
The LGMA report also notes that local government driven projects such as the Public Lighting Upgrade Project, where streetlighting will be converted to energy efficient sources, is expected to save 31,000 tonnes of CO2 emissions per year. Kilkenny's participation in a similar project, the Intelligent Energy Europe Streetlight Energy Performance Contract, focused on the energy efficiency of public lighting, saved Kilkenny County Council 68 per cent in energy spending, proving such a small step to not only be environmentally necessary for councils to undertake, but economically prudent as well. With streetlighting accounting for 50 per cent of the council's energy spending, the project replaced 1,300 bulbs around the county with efficient LED lighting using funding awarded by the Sustainable Energy Authority of Ireland through their Better Energy Communities grant scheme, allowing for the impressive saving. 
The research does however come with the caveat that it "is not possible to provide a complete picture of all local government responses and initiatives" due to both the range of policies that either directly or indirectly affected by climate change and the amount of actions that are currently underway across different authorities. It does note that the research does "serve as a useful baseline of climate actions for local authorities at 2018-year end".
The end of 2018 serving as the end of the aggregated data is fitting in a way, with the introduction of the Climate Action Plan in 2019 allowing us to understand where local authorities stood as the Plan shifted a large amount of the climate action responsibility toward them. The report shows where Ireland, long a laggard in the European climate action context, sat when it began its most concerted attempt yet to tackle the impeding climate disaster and reach net zero carbon emissions by 2050.