Local Government
Limerick Twenty Thirty: Providing the tools to compete at the top table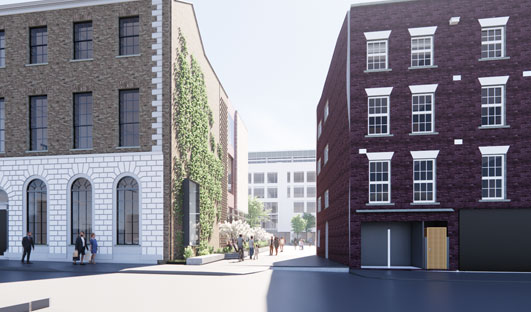 An observation by a global executive from a US multinational during a visit to Limerick Twenty Thirty's Gardens International site recently echoed the standards being set by the development company for the city and mid-west region.
"It's just like what we have in our best offices in the US," the visitor remarked as he emerged to see the vista from the fourth floor. "It's stunning."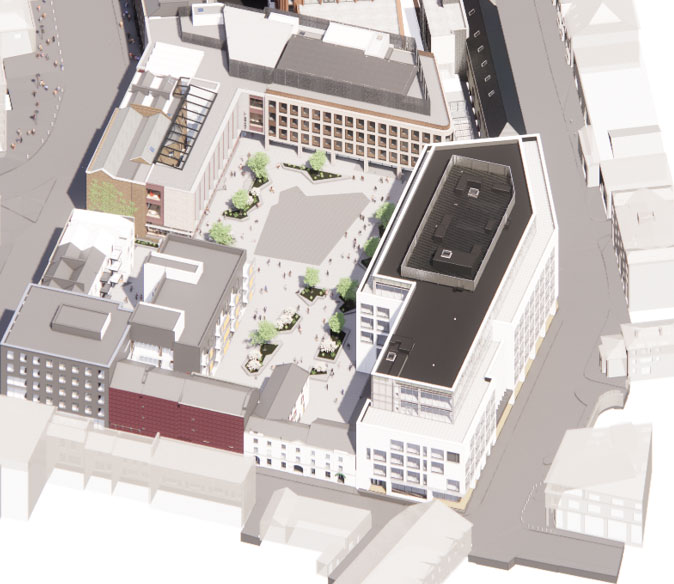 The multi-award-winning commercial development was on the visitors' itinerary as a showcase for the high standards of office space now being delivered in Limerick and the good news is that it's only getting better.
Just a few hundred metres away, from the 112,000 square foot development, Limerick Twenty Thirty (LTT) has commenced work on the Opera Square site, which is going to raise the bar even higher. The project across 3.7 acres in the heart of Limerick is not only the biggest single commercial property development of its kind undertaken in the mid-west region but the largest outside the capital, with capacity for up to 3,000 employees across a 450,000 sq ft campus. Critically also, and very much a core principle for LTT, is that it will again deliver to the very highest international standards for sustainability. In the meantime, master-planning of the 10-acre Cleeves Riverside Quarter site on the north bank of the River Shannon is also underway. In total, the Limerick Twenty Thirty programme will amount to over €500 million in investment and trigger huge social and economic change across Limerick.
Importantly, too, since the establishment of LTT, significant private developer confidence and investment has returned to Limerick, the collective impact will be a city transformed from street scape to skyline. If one of Limerick's key goals is to become a city competing on an international scale, then LTT is giving it tools to do so.
In the wider rebirth of the economic, social, and physical landscape of Limerick, LTT is emerging as a key architect, and if the best form of flattery is imitation, then the project is getting plenty of admiring eyes as other urban areas are now borrowing from the LTT playbook by establishing similar projects.
LTT is a designated activity company (DAC) that was established as a special purpose vehicle by Limerick City and County Council to build out disused sites in the city. These are not any city centre sites but high-potential locations that, if maximised, could become economic growth engines for an entire region.
The first such commercial property company to be established by a local authority in Ireland, it was a bold – if not eyebrow-raising – move but the type of courage that was clearly needed at a particularly challenging time for the city and region.
"We were established when developer interest had more or less left Limerick. It was a really difficult time. The city and region were disproportionately impacted in the crash. Not alone did it have the same economic implosion other cities had to deal with but for Limerick it was much more severe because of the loss of thousands of industrial jobs in the city during that period," says David Conway, Chief Executive of LTT.
"Looking back, a key element of the response was that the local authority did some very smart strategic planning with 'Limerick 2030 Economic and Social Plan for Limerick', which has been a brilliant blueprint for the rebirth of the city. Stakeholders got behind the plan together because they really cared about the city and region and finally could see a vision for it. It was almost a case of starting from scratch and when you're doing that, you have to plan. When you plan, you need to be visionary and ambitious and Limerick Twenty Thirty came out of that."
The early, formative years were the slowest; getting set-up, building the team and taking the Gardens International project, in an 18-month programme, from a half-built discarded relic of the so-called boom to the showcase it now is, a project that swept the boards of national architecture awards following its completion to fit-out stage in 2019.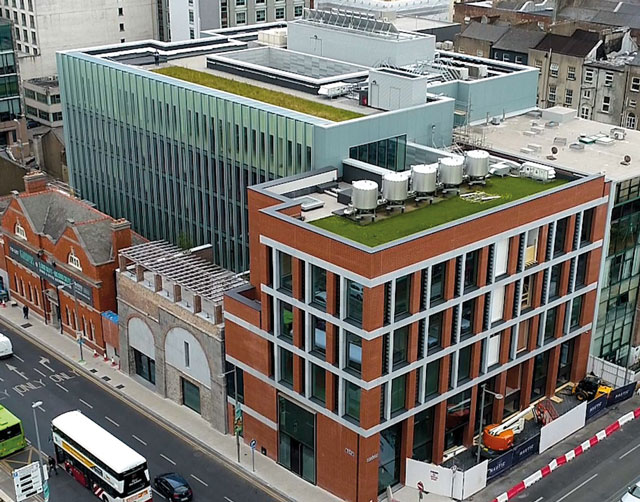 Since then, the primary focus has been the Opera Square project, which, after a lengthy planning process, received planning permission in early 2020, not long before Covid arrived on our shores. Despite the shutdowns, the project got underway last year with a year-long demolition and enabling works programme with a very strong reuse emphasis – again evidence of the sustainability focus – last year and construction is set to commence over the coming months.
In the meantime, LTT has been working on getting planning for the first round of the Mungret Park housing development, with permission granted for the initial 252-unit first phase of the wider programme, as well as the master-planning for Cleeves, which will be another game-changing project for the city and region.
Limerick has a vision to be recognised not just nationally but internationally as an exemplar for delivering the most innovative region, reinventing itself as a vibrant modern and dynamic place to live, learn, work, and grow up in. That's high ambition. Limerick is an ambitious place today and Limerick Twenty Thirty has a plan to match that ambition.
"We're delivering a fantastic finished product. We've seen that with Gardens and there's even better to come. These are developments for the future. They'll be future proofed with leading international sustainability standards, they will be designed and finished to the very best standards. That's what's needed if you want to attract major global investment to your city and Limerick Twenty Thirty is really advancing that cause," Conway concludes.
W: www.limerick2030.ie