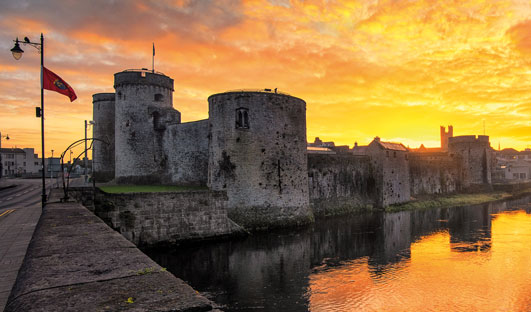 In the decades ahead, as we continue to advance our mission to become not just Ireland's but one of Europe's most exciting sustainable living environments, the past decade will very much be seen as the period when the seeds for the future harvest were sown, writes Pat Daly, Chief Executive of Limerick City and County Council.
If, as the saying goes, the best time to plant a tree is 20 years ago, then you could argue, based on the key barometer of economic growth, Limerick is half-way there already. Yet in Limerick today, we believe our journey is only just beginning.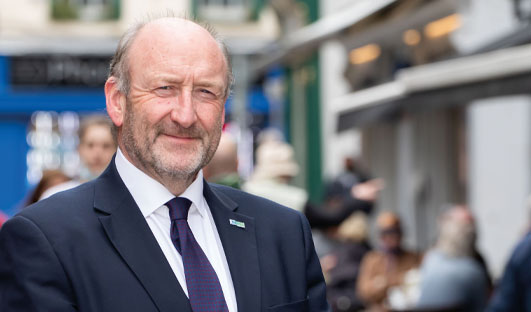 Nevertheless, the past decade or so has been about planting the seed, about planning for the future. For Limerick, that happened just short of 10 years ago when we launched our vision and strategy, 'Limerick 2030: An Economic and Spatial Plan for Limerick'.
It was a once in a generation plan – the first of its kind in the country – developed to guide the economic, social, and physical renaissance of Limerick city centre and the wider county/mid-west region.
It was published with a top-line target of €1 billion in enterprise and investment infrastructure and 12,000 new jobs. Such has been the success of the plan that these targets were already surpassed five years into the plan and the trajectory since has continued upwards. Employment levels in the region were at 191,000 in March 2012 and had reached 238,000 by the end of Q3 last year, with nearly 23,000 people joining the workforce during 2021.
Job announcements have been coming thick and fast over the past six months; 130 R&D jobs by med-tech giant BD; Legato Health Technologies announcing 200; Indigo Telecom Group pitching in with 100, Vitalograph with 200 in Limerick and Ennis and Eli Lilly giving the dream start to 2022 with 300 jobs for a €400 million new manufacturing facility. These are on top of ongoing investments by the likes of J&J, Regeneron, and Analog Devices. Job creation has not only been confined to the larger firms; local enterprise office clients have created a net total of 179 jobs in 2021.
The momentum is strong, but our focus is on keeping it maintained, and while strategic planning has been essential, so too has collaboration. For sure there have been challenges along the way, differences of opinion, but there is a stakeholder collective in Limerick today that is underpinning its success; key players with the common Limerick and regional interest working hand in glove in making sure we get there.
For example, we now have at the table two universities, UL and TUS, as well as Mary Immaculate College, which have a collective student population of over 35,000 – critical in terms of graduate supply to support economic growth. Extend the catchment to a 90-minute radius of Limerick and student numbers reach over 100,000. We're also working closely with Shannon Airport, which – uniquely apart from Dublin – gives our region direct connectivity to all three key global markets, the UK, Europe, and the US.
The plan has spawned catalytic initiatives like the Limerick Twenty Thirty designated activity company (DAC), a special purpose vehicle created by Limerick City and County Council to act as a de facto public interest developer, at a time when they were thin on the ground, to build out disused sites in the city and stimulate economic growth. There's also the
€9 million investment in the O'Connell Street revitalisation plan and €116 million of URDF Grant Funding recently secured from Government, which is set to transform our city centre. The Opera Project is now well under way to redevelop a key city centre site of 1.62 hectares providing much needed new commercial office space for new jobs in our city centre, with loan finance secured from the European Investment Bank and the Council of Europe Development Bank.
Limerick was also the first city in Ireland to develop its own Digital Strategy. Its green credentials are such that it is one of only two lighthouse cities, selected for a major climate change programme focused on dramatically reducing the carbon footprint of urban areas. From a lifestyle perspective, the Discover Limerick DAC was born from the plan, Limerick has become a festival city through arts and social programmes and the biggest of all awaits in five years' time when the Ryder Cup is staged at the prestigious Adare Manor. We've also seen initiatives like the Limerick Greenway developed. The list goes on.
Green is, indeed, synonymous with Limerick from a sporting perspective on a national scale but is very much going to be our international calling card as well, with Limerick and the Shannon Estuary set to become the supply-chain hub for the global-scale floating offshore wind industry revolution off the west coast, largely thanks to the efforts of Shannon Foynes Port Company and other key stakeholders.
These initiatives will place Limerick at a critical intersection globally, where the best nations and regions will lead in the fight against climate change, in ridding future generations of the environmental and social uncertainty that this and previous ones have created.
Ultimately, that's where we want to be. A city region at the edge of innovation, embracing inclusivity and a champion of sustainability.
T: +353 61 556000
E: customerservices@limerick.ie
W: Limerick.ie