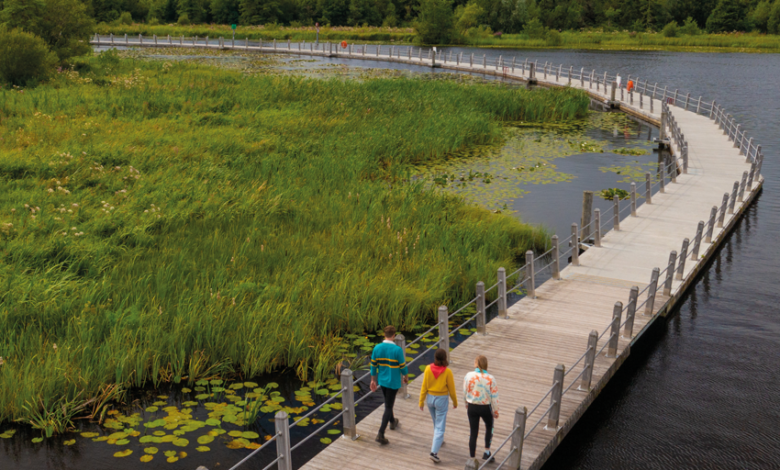 Leitrim County Council has recently embarked on a transformational project to provide office space and a supportive innovation focused ecosystem to growing companies in the region. The acquisition of the 112,000 sq ft Carrick Business Campus by Leitrim County Council will provide office space to companies of 10+ employees.
This fills a gap in the county for micro enterprises and startups progressing from digital hubs. It will also be an opportunity to attract indigenous small to medium enterprises (SMEs) who are planning to expand. The campus allows Leitrim to compete for FDI investment, either as a landing space, a second site operation, or a new investment into Ireland.
History
Carrick Campus was built to an exceptionally high-quality specification in 2002 and has been largely vacant since MBNA exited its Irish operation almost a decade ago. Avant Money currently occupies 20 per cent of the 112,000 sq ft. A €2 million investment in redesigning two floors of over 56,000 sq ft is currently underway to facilitate flexible, collaborative workspaces to include individual offices and breakout spaces.
Leitrim County Council Chief Executive, Lar Power comments that this campus will support existing micro enterprises providing space for them to scale and grow. Power highlights the importance of supporting its anchor client, Avant Money, currently employing 250 people, in its ambitious growth plans by building a financial services cluster based on the 20-year knowledge pool of financial services in Leitrim.
Leitrim County Council's Head of Economic Development, Emer Connolly noted that the vision is to create a supportive eco-system to promote creativity, learning, research, and innovation in a collaborative environment. A Campus Manager will be recruited to work closely with key agencies, such as the Mayo Sligo Leitrim ETB and Atlantic Technological University to develop programmes for the campus companies in the area of innovation, new product development, and green business initiatives.
Second site operation
The campus is ideally configured to offer a second site to operations headquartered elsewhere and can act as a disaster recovery office site for companies looking to mitigate risk of having all their employees in a single office or single geography. It can offer competitive rental rates relative to city locations.
Location
While located on its own landscaped campus, the building is close to food outlets, a retail park, and leisure centre. The building is accessed from the strategic N4 Dublin-Sligo road and is located within walking distance of the town centre of Carrick-on-Shannon. The campus provides 588 car park spaces, ample bike parking, and plans to install EV chargers on the premises in Q2 2023. Ireland West Airport is located 40 minutes from Carrick-on-Shannon and connects more than 700,000 people a year to UK and international destinations. The campus is a two-hour drive from Dublin Airport.
Facilities
This Grade A office campus offers high security and broadband connectivity. It provides support throughout to all desks. Automated badge access control is in place at all entrances and at individual company internal doors.
The acquisition and re-development of the campus is funded by Rural Regeneration Development Fund (RRDF).
IDA Advanced Technological Building
For companies seeking manufacturing or lab facilities, full planning permission is in place for a 21,818 sq ft Advanced Technology Building, located at IDA Business and Technology Park, Carrick-on-Shannon.
Startups and remote workers
Nine digital hubs offer flexible hot desking, office and co-working facilities in County Leitrim
Leitrim is a great place to live, work and invest:
• A location of choice for locating your business, with quality office accommodation and serviced sites.
• Leitrim has a range of indigenous and international employers across multiple sectors of medtech, technology, manufacturing, and food and drink.
• Leitrim offers a high-quality life with excellent outdoor amenities, 16.5km of the Shannon Blueway, 100km of water trails, and the oldest rowing club in Ireland based in Carrick-on-Shannon.
• Leitrim can offer affordable housing, childcare, and excellent schools.
• Leitrim can offer career progression and development with Atlantic Technological University located within 30 minutes offering a talent pool of 3,000+ graduates.
Global players
Leitrim is home to international as well as indigenous companies in industries such as medtech, advanced manufacturing, technology, and international financial services. Leitrim has a 20-year history of financial services with MBNA at one time employing 1,000 employees. Today, Avant Money continues to build on this financial knowledge skill base in the region. Leitrim has a long tradition of multinational companies that have set up in the county and scaled their international operations including Vistamed, MCI, and Masonite. In 2022, FDI employment grew by 6.3 per cent in the region and many companies are actively recruiting. Indigenous entrepreneurs have chosen Leitrim to build and grow their own international companies of scale, including King and Moffatt and Cora Systems. These global industry leaders provide diverse senior level roles in engineering, applied sciences, logistics, supply chain management and more, with attractive and significant career progression opportunities.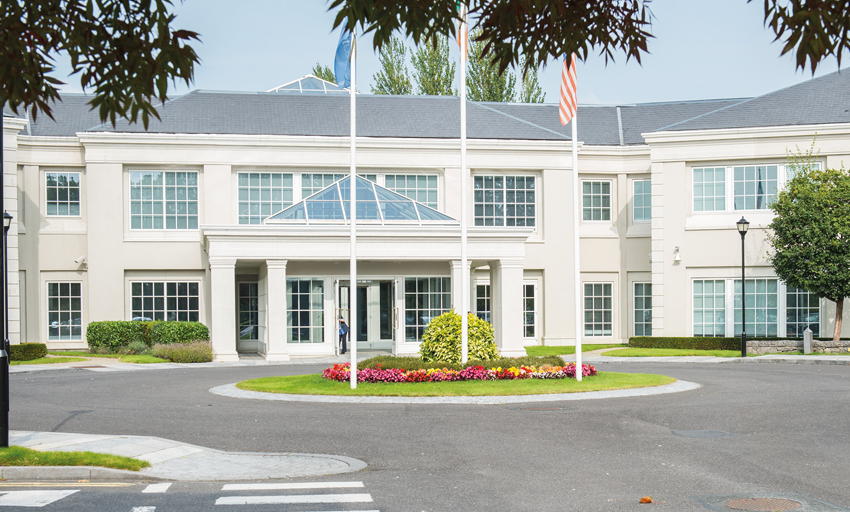 Leitrim County Council
Our services
Leitrim County Council works collaboratively with development agencies Enterprise Ireland and IDA Ireland to support indigenous and inward investment in the county. The council can offer access to expert knowledge and local intelligence and can ensure a faster and more successful relocation or expansion.
Support is available to both national and international companies of all sizes that are considering or wish to relocate to or expand in Leitrim and includes:
Sourcing property solutions;
Marketing support;
Advice on recruitment and training;
Introductions to appropriate networks, suppliers, agencies, and educational establishments; and
Help understand and navigate potential market opportunities.
T: 071 962 0005
E: info@relocatetoleitrim.ie
W: www.carrickbusinesscampus.ie / www.relocatetoleitrim.ie