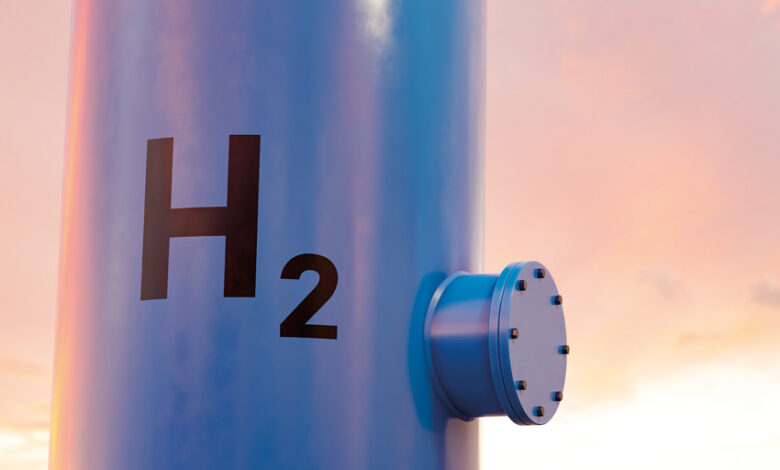 The headline provision for hydrogen contained within Climate Action Plan 2023 is the revision of Ireland's offshore wind targets, with 7GW now to be operational by 2030, including 2GW specially pledged to the production of green hydrogen.
Announced before the official publication of Climate Action Plan 2023, the second of annual updates to the original Climate Action Plan, and the first to be prepared following the Climate Action and Low Carbon Development (Amendment) Act 2021, the increase in the offshore wind targets was made official within the 2023 update as part of a major increase in Ireland's renewable energy ambitions, as the Government aims for a 75 per cent reduction in emissions in the electricity sector by 2030.
Green hydrogen is mentioned within the 2023 Climate Action Plan as a key performance indicator for 2030 with regard to the accelerated generation of renewable energy, with its production from surplus renewable electricity included as one of five key indicators under that theme. The continued production of green hydrogen specifically from the 2GW of offshore wind included in the 7GW target is a 2031-2035 measure along with the design of a roadmap for a net zero power system.
Under the theme of accelerating flexibility in electricity, hydrogen will play a role in the generation of zero emission gas, and will commence by 2030.
Hydrogen is also said to be key to the abatement of industrial emissions within the plan, with policies relating to hydrogen and carbon capture and storage slated for the third carbon budget period (2031-2035), with the plan warning that the Government "will need to start preparing regulatory and policy frameworks for longer-term measures such as hydrogen" within the period of the first two carbon budgets (present-2030). Carbon abatement in industry is said within the plan to require "improvements in energy efficiency… and increased supply and use of biomethane and green hydrogen". Green hydrogen is specifically mentioned for its potential in generating carbon-neutral heat for industry, but "is expected to have limited impact until after 2030".
The Department of Transport's cross-border work with the Department for the Economy in the North, researching the safety regulation and interoperability of green hydrogen refuelling throughout Ireland under the aegis of the Department of the Taoiseach's Shared Island Fund, is also mentioned within the plan, with the plan outlining that a second phase of the research, concerning the feasibility of said refuelling being organised on a cross-border basis, will progress in 2023.
Concrete targets for hydrogen outside of the 2GW of offshore wind for its production remain scarce, meaning that industry will continue waiting for the publication of the hydrogen strategy for Ireland for further clarity.