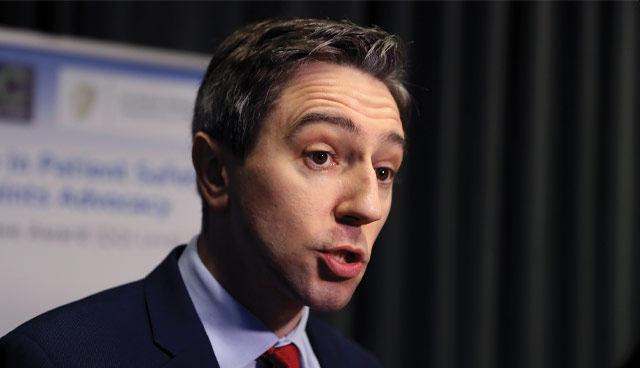 Despite announcing plans for reform of health services and Sláintecare investment in mid-2019, Minister Simon Harris TD is facing a motion of no confidence early in 2020, as opposition parties seek to force an imminent election.
Following the narrow defeat of a motion of no confidence in Housing Minister Eoghan Murphy TD in early December, opposition parties have now turned their focus to Simon Harris as the health system enters its historically most difficult months of January and February.
Harris has stated that he is unconcerned about a motion being brought forward, however, with the numbers looking increasingly unfavourable for him and the Government, he has also taken the opportunity to welcome a general election and called for scrutiny of the opposition's plans for health.
Harris, it could be argued, in attempting to implement reform has enjoyed a leniency in terms of criticism in recent years that would usually not be afforded to those holding other portfolios. However, revelations about the scale of the overspend on the National Children's Hospital in early 2019 appeared to change that and while Harris fended off defeat in that instance, scrutiny has intensified throughout a rolling stream of crises, such as those of CervicalCheck, a dispute over the funding of new drugs, the HSE's budget overrun and the final costings of the deal secured to end the nurses' strike.
Criticism has all but overshadowed progress which has been made. For example, the restructuring of health services to establish six new regional health areas, where new bodies will be given control over their own budgets, which will be allocated on population needs. Accountability and transparency should be increased, with each area better able to address issues most prevalent to its population. 
The appointment of Paul Reid as Director General of the HSE has been welcomed, recognising his track record for delivery and his ability to bring fresh input into health reform.
In August, the Minister unveiled the Sláintecare Action Plan 2019, an ambitious document laying the foundations for the Government's decade long plan for reform the health service. Amidst the many changes proposed within the document were plans to remove private healthcare from public hospitals, planned negotiation on a new GP contract to bring about universal free GP care by 2028 and an increase in hospital beds.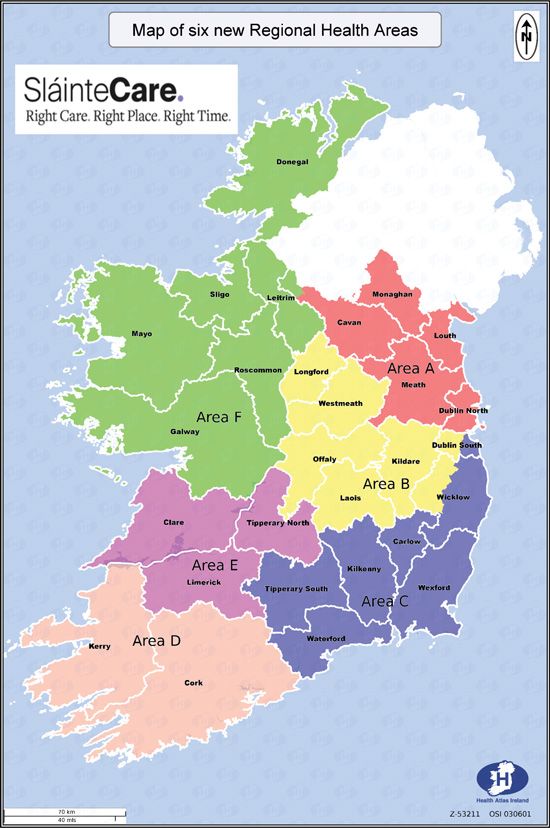 The Action Plan was followed by Budget 2020 which announced finding to recruit 1,000 frontline staff by 2021, the expansion of free GP care to children under eight years old, a €100 million investment to help reduce waiting lists and an additional one million home help hours.
However, many within the health sector were quick to read between the lines of the investment announcements. For instance, it's estimated that such is the gap in supply and demand for home help hours that even with an additional one million hours, there will remain a deficit of roughly the same number again.
Critics point to the absence of a clear price on Sláintecare's reform ambitions as a weakness in the proposals. Changes to the system will likely cost multiples of billions and without such funding being readily available, revenue raising initiatives, likely to be in the form of taxes, will be necessary.
Amidst a series of scandals, the Government has repeatedly portrayed Ireland as a high spender on healthcare. To some extent, this figure has been used to argue that increasing expenditure on healthcare is not achieving value for money. The OECD rates Ireland as one of EU's highest spenders on healthcare per capita. However, what is often omitted is that these figures incorporate public and private spending. State-funded healthcare, on an individual basis, ranks Ireland much lower in comparison with its counterparts.
Harris has also moved to make the health system more accountable to patients where mistakes have been made. The Patient Safety Bill he brought forward has been approved by Cabinet and will make it mandatory for health service providers to disclose serious patient safety incidents to health watchdogs.
However, shadowing over proposed progress is a series of failures and crises that will dominate the legacy of the Minister's tenure. The INMO recently conducted research that over 100,000 patients had already gone without beds in Irish hospitals in 2019 by October, only the second time the 100,000 figure has been breached. Challenges in delivering frontline services are set to increase as winter pressures intensify and the Minister will have to defend the Government's policy direction.
On top of those acute pressures, public perception of the competency of the health service is in decline. The Royal College of Obstetricians and Gynaecologists review of CervicalCheck recently found that 15 per cent of cases reviewed were missed opportunities to prevent or diagnose cancer earlier, a final cost for the National Children's Hospital has yet to be established and the future funding of Sláintecare is far from detailed. Reform of the health service will need to face these challenges if it is to deliver change.