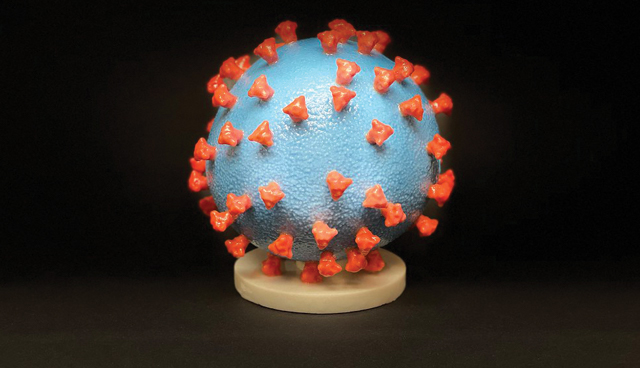 As communities provide grassroots responses to the Covid-19 crisis, local government authorities across the country have been doing their part in both supporting and organising action to help their residents.
One of the most notable measures across all of the local authorities has been the coordination of food drops in their localities. This was especially important in the two-week period in March when all over 70s were advised to cocoon within their homes.
Local support networks were set up around the country and overseen by the local authorities, who coordinated various agencies and voluntary groups to arrange the supply of food, medicine and other essentials to those in need. These actions were often carried out with the help of local GAA clubs, many of which have taken it upon themselves to arrange volunteer committees to assist in the delivery system.
GAA clubs have also been noted for teaming up with their local authorities and health boards in offering the use of facilities, completely shut to members since March. Club grounds such as Tinryland GFC in Carlow and St Eunan's GAA in Letterkenny have been converted into local Covid-19 testing centres through this tripartite cooperation.
Given the financial impact of the crisis, councils have also been forced to react in an economic sense for the safeguarding of their communities and the businesses within. Leitrim County Council serve as one example of a council who announced the deferral of business rates, as had been agreed between the Government and the County and City Management Association. Leitrim County Council announced that they had agreed that "local authorities should defer rates payments due from businesses most immediately impacted by Covid-19, primarily in the retail, hospitality, leisure and childcare sectors for at least a three-month period".
Wexford County Council, where one-third of public tenants are employed under normal circumstances, announced that they would be reducing rents in public housing for families who had lost jobs due to the pandemic.
Limerick City and County Council have rolled out a number of responses to the pandemic, notably the establishment of a call centre by their Limerick Covid-19 Community Response Group. Operated in association with public and community organisations such as An Garda Síochána, Limerick GAA, Munster Rugby, the FAI, HSE, Liveable Limerick, various religious orders and volunteer groups, the call centre connects those in need with volunteers across the county.
The 3D printers of Limerick City and County Library have also been made available for the near-constant production of face masks for healthcare workers. While the arts may seem an afterthought in such times, the Council Arts and Culture Office have pivoted to an online submissions system for grant applications, allowing them to pilot a remote assessment panel process.
Councils around the country have also been active in practical measures such as the erecting of sings on public walkways and other popular leisure spots advising the public on how to observe social distancing. Normal council business has y been significantly curtailed at best and ground to a halt at worst during this time.
Council communication strategies have been tested of late and they have, where possible, continued to operate services remotely, much like other public services such as general practice health have been forced to in this extraordinary crisis.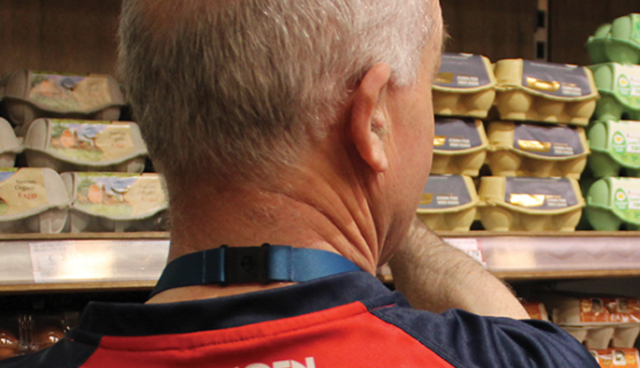 Case study: Cuala GAA
Like many sports clubs, the Cuala GAA club has been central to its community's response to the Covid-19 pandemic. As part of the Club Together initiative developed by the GAA, Centra and Supervalu, the Dalkey-based club, with members drawn from Blackrock to Shankill, put together its own volunteer committee. The club's local council, Dún Laoghaire-Rathdown then created a dedicated helpline in order to support the initiative and connect those in need with the volunteers.
Over 90 club volunteers were involved in the initiative, delivering groceries and undertaking other household tasks for those unable to leave their homes, such as walking dogs, wheeling out bins and providing socially distanced company to those who were left isolated by the crisis. Speaking on the club's website, Cuala Chairman Declan Cronin says: "A number of people that we have engaged with over the past 10-weeks would not have had any human contact from one end of the day till the next until their Cuala volunteer calls, so it's a moment that they look forward to, if only to have a few minutes of friendly chat and to hear some reassurance that everything will get back to normal soon."
By late May, the club had made over 1,000 deliveries in their local areas. Michael Jackson, club champion for the initiative said that the experience had been "very humbling" especially given "the level of co-operation that we get from Supervalu, Dún Laoghaire-Rathdown County Council and the cooperation of An Garda Síochána, but more than anything else it's the obvious appreciation shown by the person anxiously waiting at their hall door when you turn up with those groceries."